Giving
Donate to the Entomology general fund
Donating to your department of entomology is easy! Visit MSU's donation website to contribute to Entomology's operations and activities. Contributing to this general fund gives us flexibility to use funds as needed. You may also select a specific named fund if you wish. Below are some of the named funds that support Entomology's activities. Thanks very much for supporting your department of entomology!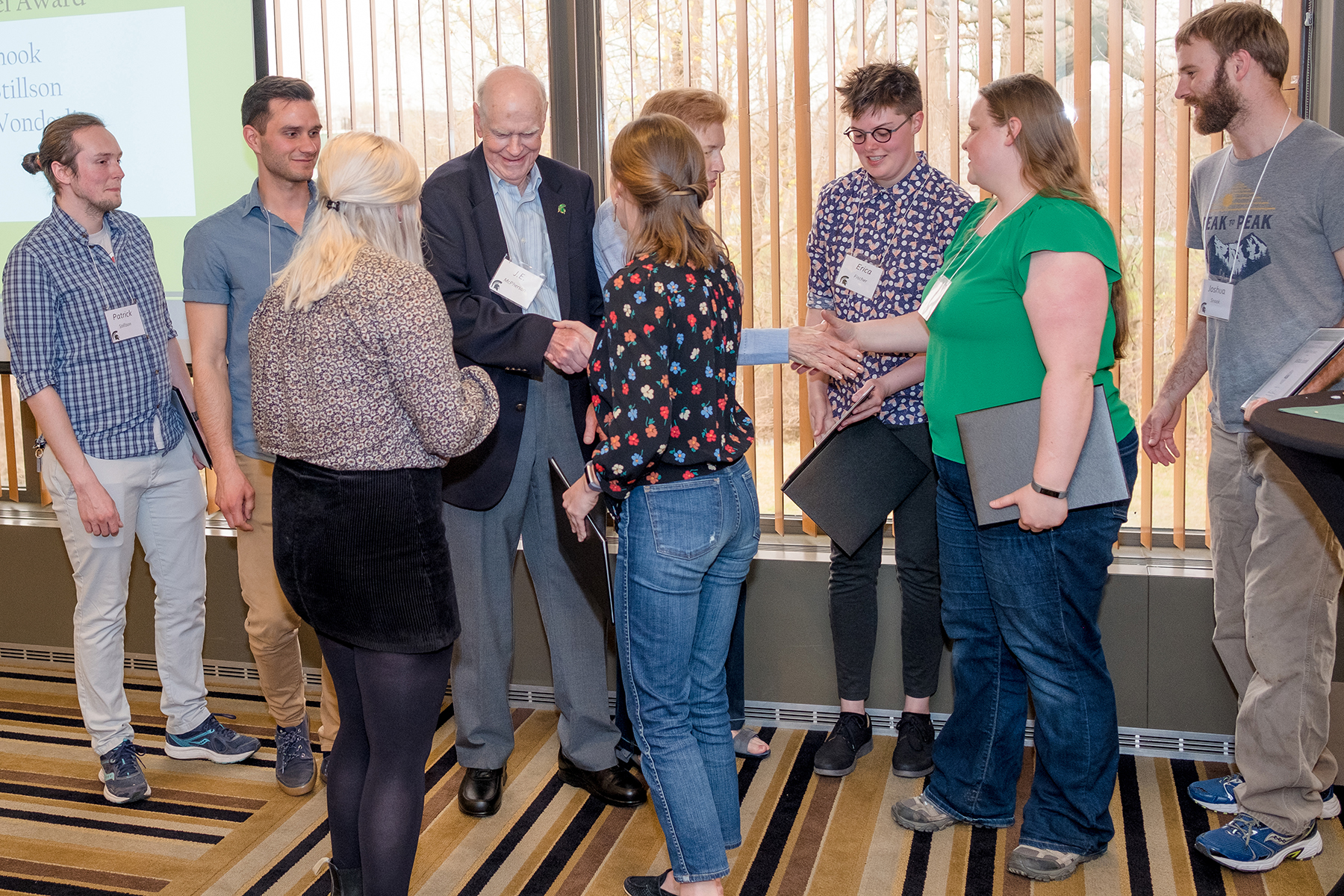 Donate to a specific named fund
MSU Department of Entomology has funds and endowments designed to provide greater graduate study and outreach opportunities for our students and community. Simply click on the fund of your choice from the list below to donate. To mail a donation, see the instructions at the bottom of this webpage.
How to mail a donation
Gifts may also be mailed to:
University Development
Michigan State University
300 Spartan Way
East Lansing, MI 48824-1005
Please make your check payable to "Michigan State University" and be sure to include the name of the fund you wish to support on the memo line of your check. Thank you for helping us help others!