Michigan Beekeepers Association Fall Conference
October 21, 2023 8:00AM - 5:30PM
Doherty Hotel, 604 N McEwan St, Clare, MI 48617
---
Contact: Ana Heck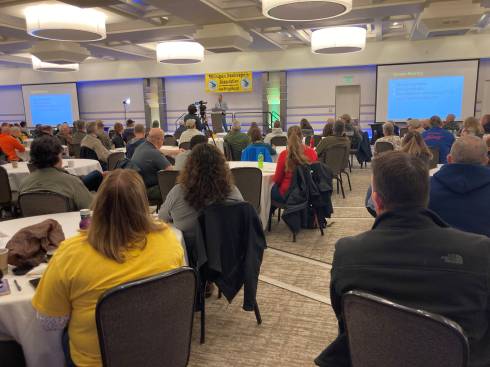 The Michigan Beekeepers Association's Fall Conference will be held on Saturday, October 21st, 2023 at the Doherty Hotel in Clare. Registration is open on the Michigan Beekeepers Association's website.
All dates, times, presenters, and topics are subject to change and cancelation.
Michigan State University is committed to providing equal opportunity for participation in all programs, services and activities. Accommodations for persons with disabilities may be requested by contacting the event contact, Ana Heck, two weeks prior to the start of the event. Requests received after this date will be honored whenever possible.
Get Directions
Related People
---