Michigan Beekeepers' Association Fall Conference
October 22, 2022 8:00AM - 5:00PM
Orchard View High School in Muskegon, 16 N Quarterline Rd, Muskegon, MI 49442
---
Contact: Ana Heck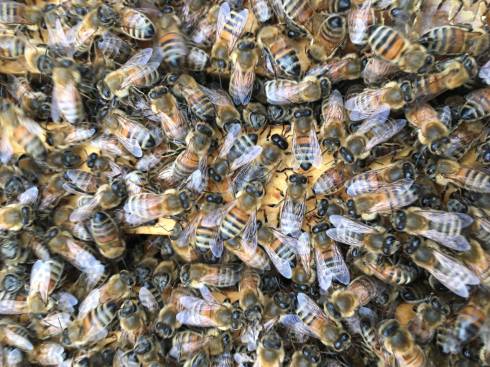 The Michigan Beekeepers' Association Fall Conference will be held on Saturday, October 22nd, 2022 at Orchard View High School in Muskegon. Beekeepers and people interested in learning more about beekeeping, honey bees, and hive products are welcome to attend.
MSU's Dr. Rufus Isaacs will present on the fruit crops produced in Michigan, and how crop pollination helps support this valuable component of Michigan agriculture. Other MSU presentations include honey bee stressors from Dr. Zachary Huang, making your voice heard to benefit bees and beekeepers Ana Heck, and a research update.
All dates, times, presenters, and topics are subject to change and cancelation.
Michigan State University is committed to providing equal opportunity for participation in all programs, services and activities. Accommodations for persons with disabilities may be requested by contacting the event contact, Ana Heck, two weeks prior to the start of the event. Requests received after this date will be honored whenever possible.
Get Directions
---