Hanover Forest Science Seminar Series
Fall 2023

The Hanover Forest Science Seminar Series will be virtual and in-person (225 Natural Resources Building) for the Fall 2023 semester. All presentations will be delivered via Zoom and the passcode for all is forestry. Speakers will be available for questions immediately following their presentations.
View Past Hanover Presentations

SEPTEMBER 5
Brent Sohngen
"20th Century Forests: How Carbon Fertilization and Management Built Today's Massive Carbon Sink"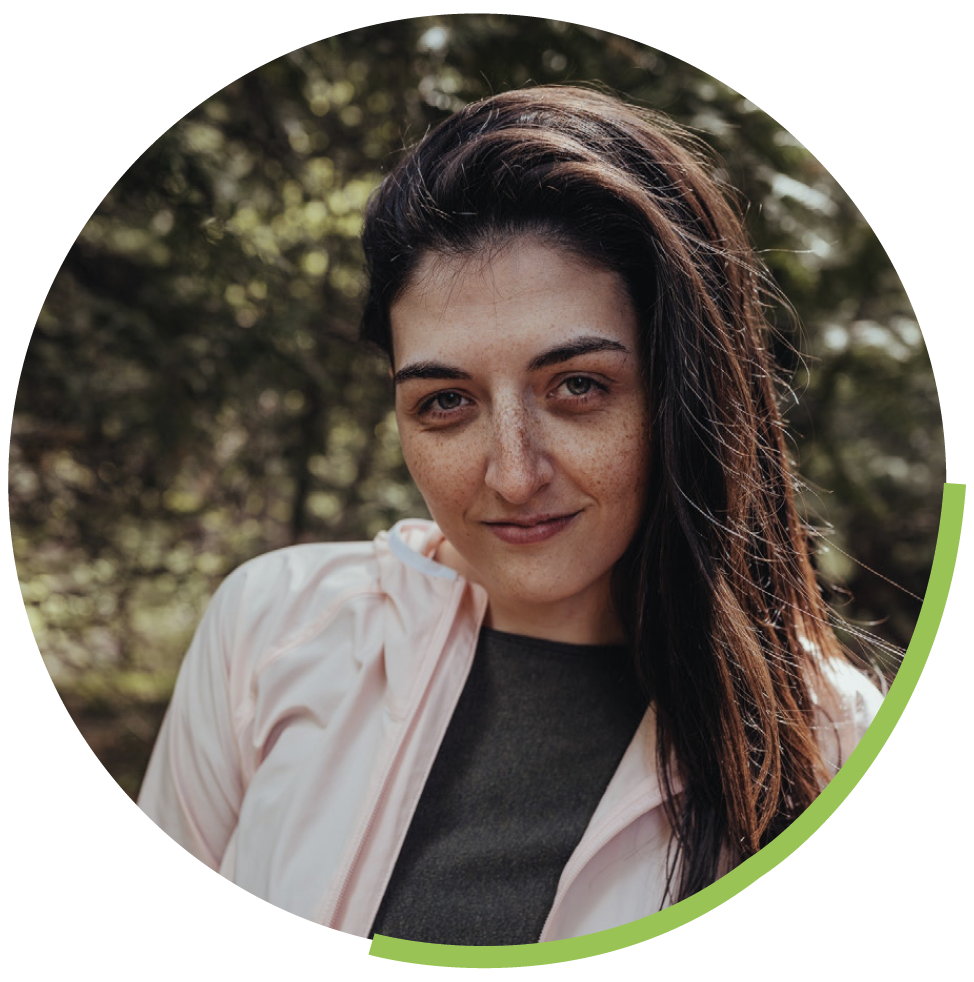 SEPTEMBER 19
Brittany Vanderwall
"The Family Forest Carbon Program: Unlocking Carbon Markets for Small Family Forest Landowners. An Overview of the Methodology and Application"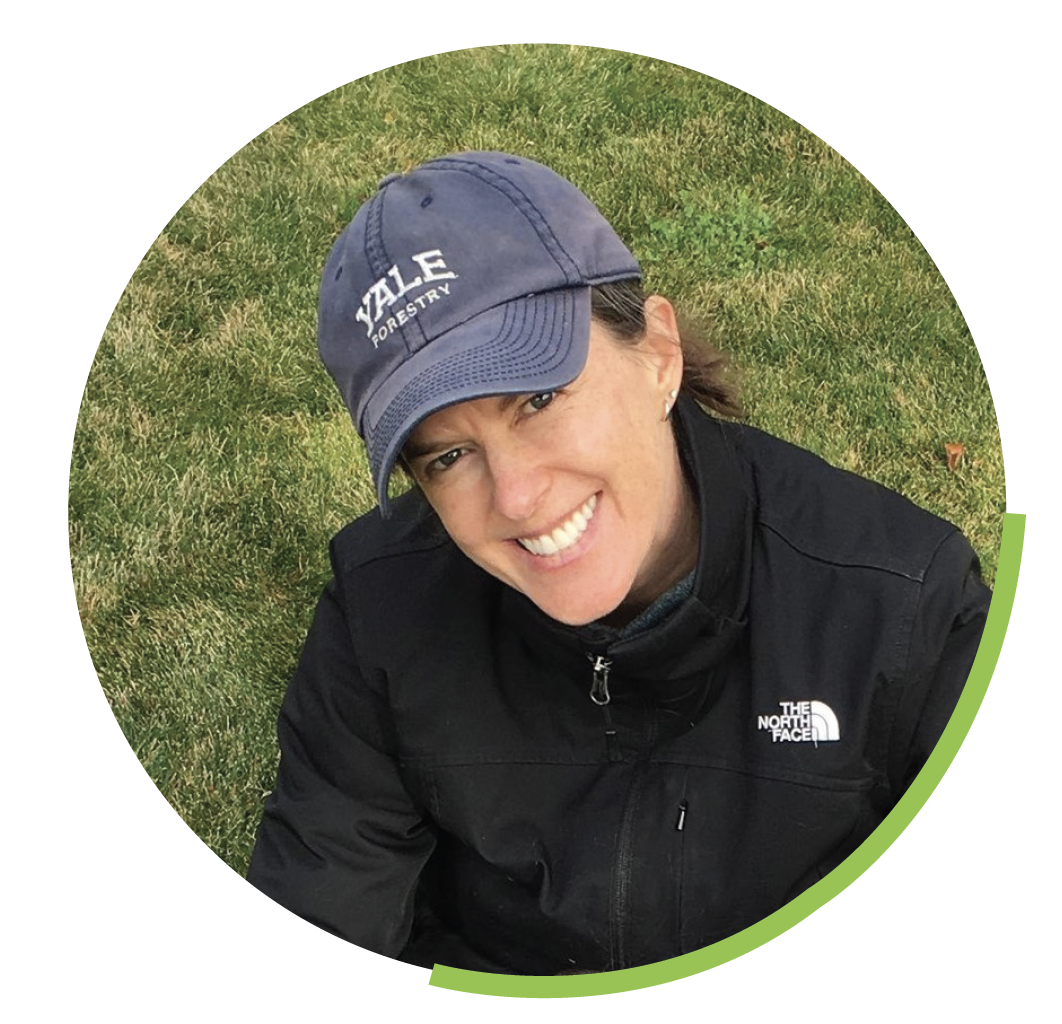 SEPTEMBER 26
Sara Ohrel
"Projections and Pathways: The Role of Forestry and Agriculture in Achieving U.S. GHG Mitigation Goals"
ONLINE ONLY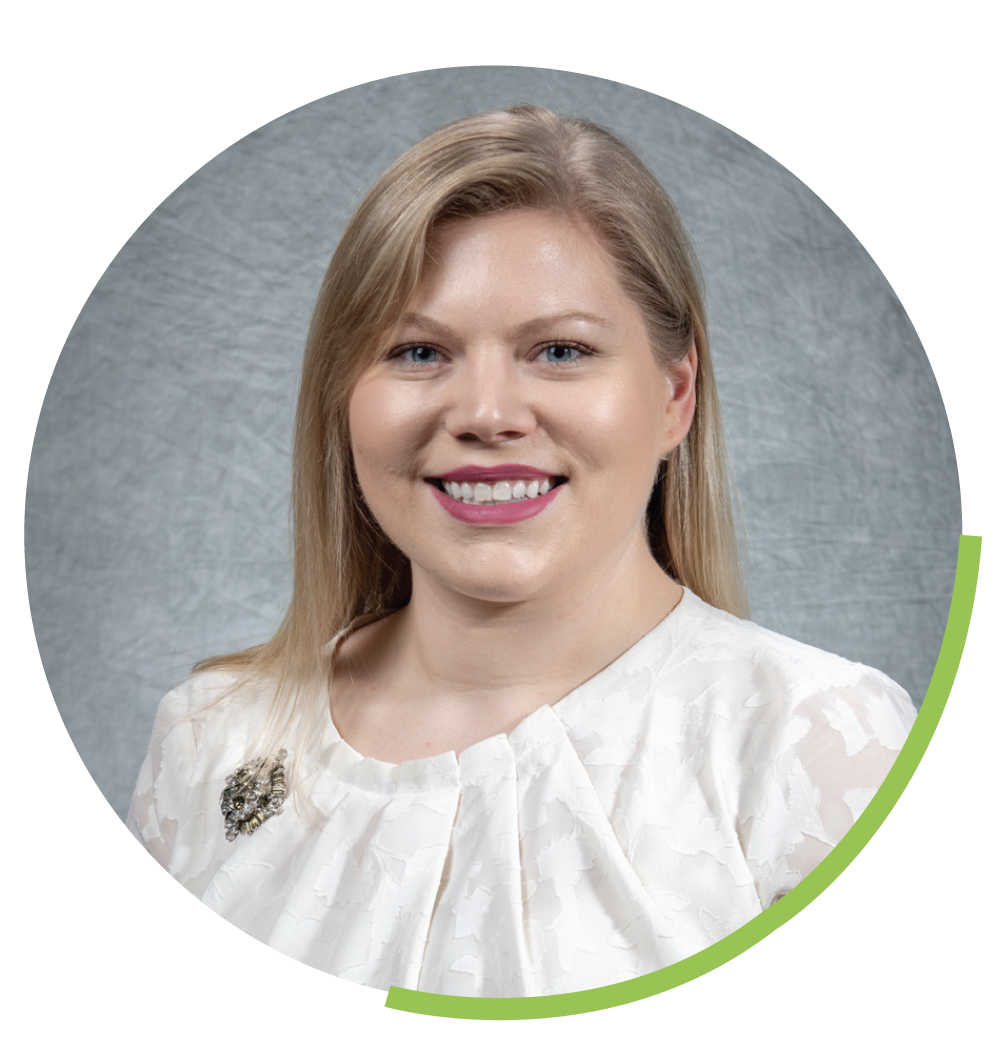 OCTOBER 7
Hillary Pine
"Michigan's Forest History"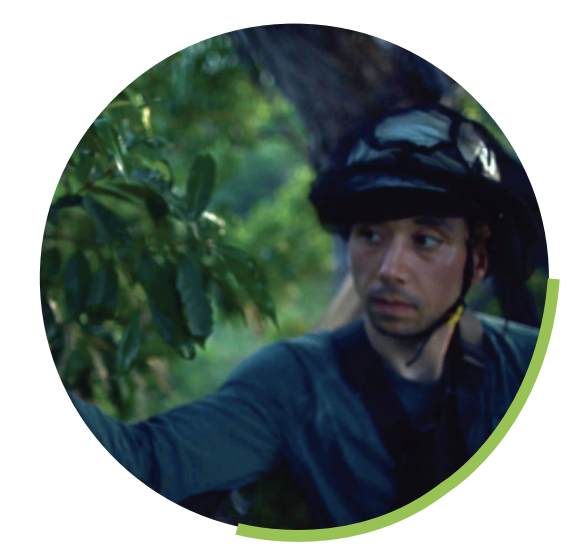 OCTOBER 10
Scott Stark
"The Importance of Amazon Forest-Climate Feedbacks for Earth's Future"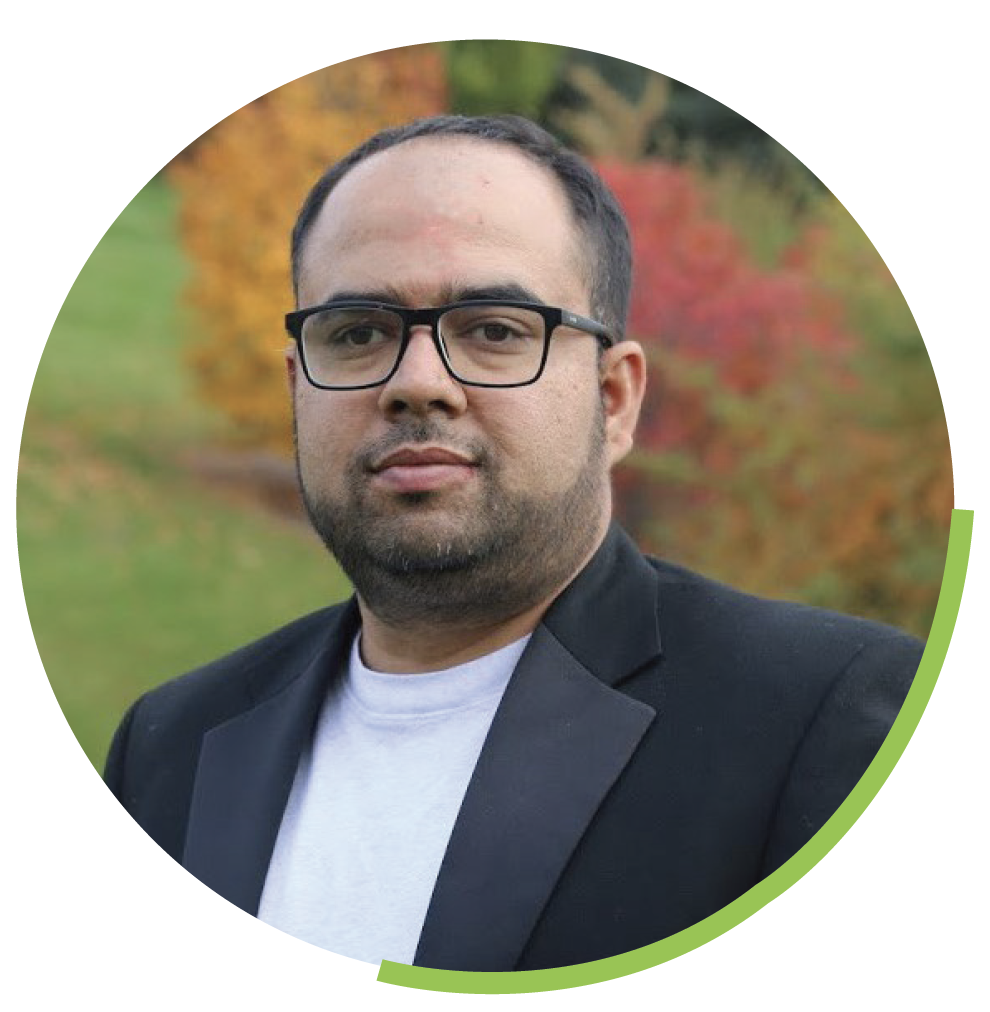 OCTOBER 17
Raju Pokharel
"Woodshed Mapping: Identifying Locations, Assessing Feedstock Availability, Evaluating Economic and Environmental Impacts, and Attracting Investment in the Forest Products Industry"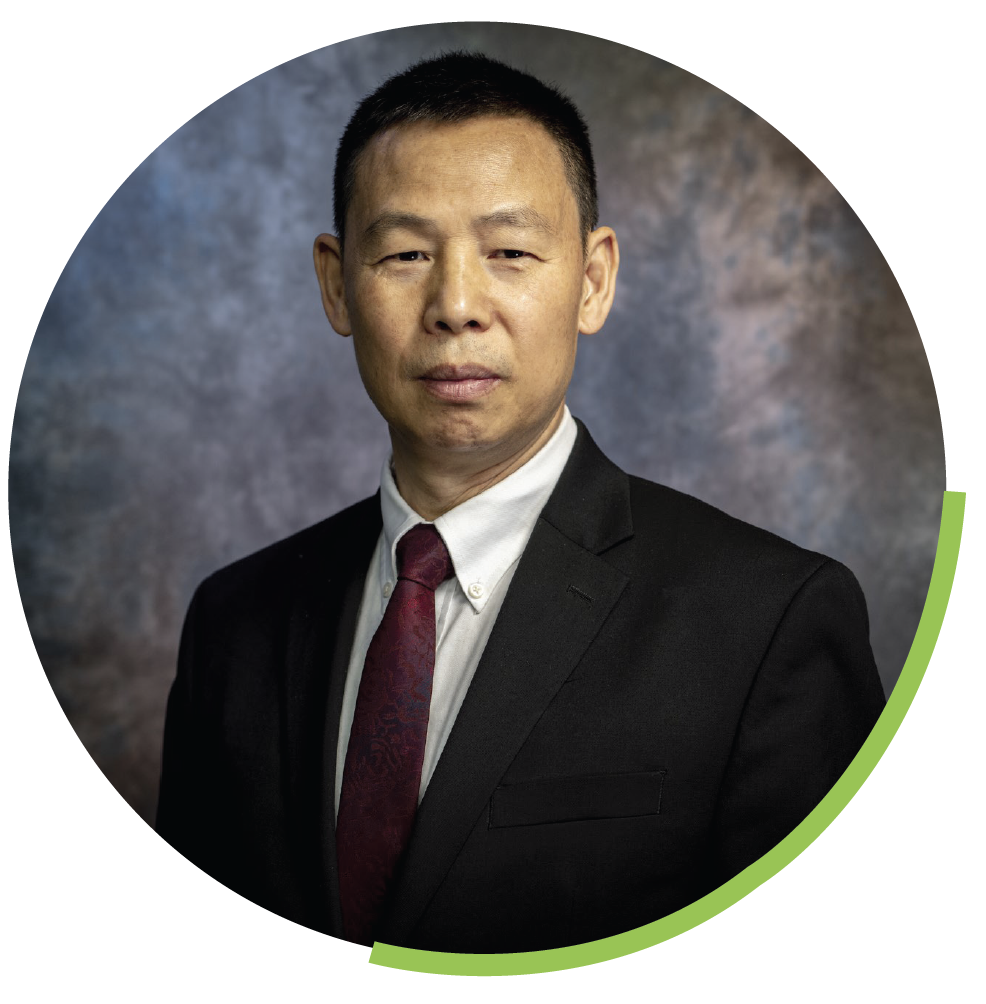 NOVEMBER 7
Daowei Zhang
"Forest Carbon Offset Protocols in Compliance Carbon Markets"
Past Presentations:
2023-2024
2021-2022
2020-2021
Scott Stark,

"Forest-atmosphere interactions in a climate crisis: Amazon forest canopy's resilience and global impacts"

Valeriy Ivanov and Tyeen Taylor,

"Cascade Hydromics in Amazonian Headwater Systems"

Anthony D'Amato,

"Silviculture for Adaptation in North Temperate Forest Systems"

Emily Huff, "The Different Management Perspectives of Forest Owners, Forest Users, and Forest Stewards"
Mojgan Nejad, "Lignin-Based Bioproducts: Using the Underutilized Portion of Biomass in High-Value Products"
Courtney Siegert, "A Tale of Tree Bark: How Morphology and Structure Influence Hydrology"
Greg Latta,

"Projecting US forest carbon accounts for policy evaluation: a market-based approach"

Sam Cook,

"Linking Future Forests Students to Greener Jobs"

Katherine Wood,

"Tree Seedling Functional Traits Mediate Survival Responses to Light Availability and Plant-Soil Feedback"
Fall 2019
Clarice Esch, "Evaluating Acacia Koa as a Restoration Tool" and Catherine Henry, "Regeneration Dynamics in Managed Northern Hardwood Forests:
Monique Sakalidis, "Perspectives on Forest Pathology:
Runsheng Yin, "China's Long March in Restoring Degraded Terrestrial Ecosystems: Policy, Practice and Performance"
Kyla Dahlin, "Does understanding ecological diversity improve forecasts of the Earth system?"
Judith Kamoto, "Forest Management in Malawi from Conventional to Participatory: Implications and Future Prospects"
Bahar Aliakbarian, "From Food and Agriculture Waste to Incremental Revenue: A Sustainable Platform"
Gerald Jondreau, "Anishinaabewaking – The Importance of Teaching Anishinaabek History, Treaties, and Perspectives in Natural Resource Programs"
Nyeema Harris, "Spatial Variation in the Mesoniche: Dynamism Within Michigan's Carnivore Community"
Richard Kobe, "Mass timber in the new STEM Teaching and Learning Facility"
2018-2019
Scott Stark, "Phylloenvironments and Canopy Ecology: Transforming Perspectives on the Global Links Between Forests and the Atmosphere"
George Berghorn, "Contributions of the Science of Domicology to the Circular Economy of Wood and the Built Environment"
Emily Huff, "Stories from the field: Measuring social dynamics in urban and rural forestry context"
Mojgan Nejad, "Sustainable Bioproducts Derived from Lignin"
Wil Santiago, "Equal Employment Opportunity in the Federal Sector"
Andy Finley, "Modeling and Computational Considerations for Large Spatiotemporal Data Sets"
Paul Bolstad, "Understory influences on overstory forest structure: shrubs, size, and canopy shape?"
Ramani Narayan, "Using biobased carbon (renewable) content and biodegradability - compostability to design and synthesize "greener" products"
Jeremy Luterbacher, "Staying one step ahead: fighting unfavorable kinetics during the chemical upgrading of biomass"
Annie Cooper Smith, "Connecting pattern and process through the use of remote sensing in forest ecology"
Michael Dockry, "Tribal forestry: leading 21st century forest management through innovation, partnership, and culture"
Gang Shao, "Towards high throughput assessment of canopy dynamics in Amazon forests: exploring the challenges and opportunities for multi-temporal multi-site lidar remote sensing analysis"
Zakiya Leggett, "Intensive Forest Management Effects on Soil Sustainability in the Southeastern US"
Christel Kern, "Short- and Long-term effects of Prescribed Fire in Northern Dry Forest Ecosystems"
Steven Lawry, "Restoring Forests, Restoring Communities"
Thomas Easley (Forest Paths speaker), "Relationships, History, Hip Hop and Forestry: Integrating Diversity and Inclusion in Environmental Sciences"
Jerry Franklin, "Managing Forests to Sustain Ecosystems: The Alternative to the False Dichotomy of Plantations or Preserves
2016-2017
Cecil Konijnendijk, "An urban forestry approach to developing livable and reslient cities"
Larry Leefers, "Mechanistic modeling of the role of forests and related econoic activities in Michigan's economy"
David Novak, "Seeing the urban forest for the trees"
Erin Schliep, "Process driven density-dependent diamter distribution models for forest biomass production"
Ashley Kelser, "The interplay between biotic and abiotic controls over litter decomposition processes"
Barry Gardiner, "Wind impacts on tree growth, mechanics, and damage"
Rachelle Gould, "Cultural ecosystem services: how do you mesasure that especially when 'that' may be dynamic?"
Quentin Read, "Individual variation in organismal traits: predicting patterns in space and time from local to global scales"
Phoebe Zarnetske, "Understanding and predicting how ecological communities respond to climate change"
Emily Huff, "Forestry and human health in urban environments"
Scott Stark, "Towards remotely sensed forest dynamics to understand forest change and its consequences for the atmosphere"
Nina Lany, "Species interactions, climate change, and the distribution and abundance of forest pests"
Mojgan Nejad, "Lignin Biorefinery"
Bernardo Maestrini, "Wildfire produced charcoal and the carbon cycle"
Monique Sakalidis, "A next gen approach to combating tree diseases"
Nash Turley, "Predictors of plant diversity in pine forests of South Carolina"
2015-2016
John Banks, "Forest management for bolstering wildlife species assemblages: conservation challenges in an East African forest reserve"
Fernana Santos, "Tracing the fate of slowly-cycling C pools in temperate forest soils"
Alon Tal, "All the trees of the forest: the extraordinary story of Israel's woodlands"
Bron Taylor, "Spirituality after Darwin: 'dark green' nature religion and the future of religion and nature"
Dengsheng Lu, "The roles of textural images in improving land-cover classification in the Brazilian Amazon"
Warren Heilman, "Local air quality during low-intensity prescribed fires in forested environments: observations and predictions"
Nina Lany, "Spring tree phenology, caterpillar abundance, and the timing of breeding by a migratory songbird in a northern hardwoods forest"
Jiquan Chen, "Harmonizing people and nature"
John Vucetich, "Laws of nature, historical contingency, and the wolves and moose on Isle Royale"
Yvette Dickinson, "Groupy-clumpy restoration of a frequent-fire conifer ecosystem on Colorado's Front Range"
Stephanie Grand, "Soil carbon dynamics in short-rotation woody plantations of the northern Lake States"
2014-2015
Erika Marin-Spiotta, "Challenges predicting successional trajectories during post-agricultural reforestation in the tropics"
Runsheng Yin, "Linking devolved tenures with forest conditions in the context of climate change mitigation"
Inga Parker La Puma, "Landscape disturbance in the modern forest: modeling the role of human influences on forest ecosystems"
Ines Ibanez, "The role of biotic interactions in tree range expansion"
Aaron Weiskittel, "Projecting the potential influence of climate change on forests: the uncertainty of modeling the unknown"
Emily Scott, "How carbon sticks to soils and how carbon cycling processes stick in students' minds"
Emilio Moran, "Deforestation and environmental changes in the Amazon Basin"
Christopher Woodall, "Foresters counting atoms: the forest carbon inventory of the United States"
Stephen Gasteyer, "Measuring the social significance of forests: social indicators of forests and bioenergy"
Matt Carroll, "15 years of fieldwork on wildland fire in the wildland-urban interface: does it add up to anything?"
Marla Emery, "Consuming the city: urban forests as components of the urban food system"
Upcoming:
There are no entries at this time.
About
The Hanover Forest Science Seminar Series was established in 2002 to honor the memory of Dr. Jim Hanover.
Hanover was trained in forest genetics. His research ranged extensively from basic science—outlining the mode of monoterpene inheritance in western white pine—to the applied research—developing faster growing red and jack pines in Michigan.
Hanover's overriding passion was to develop genetically im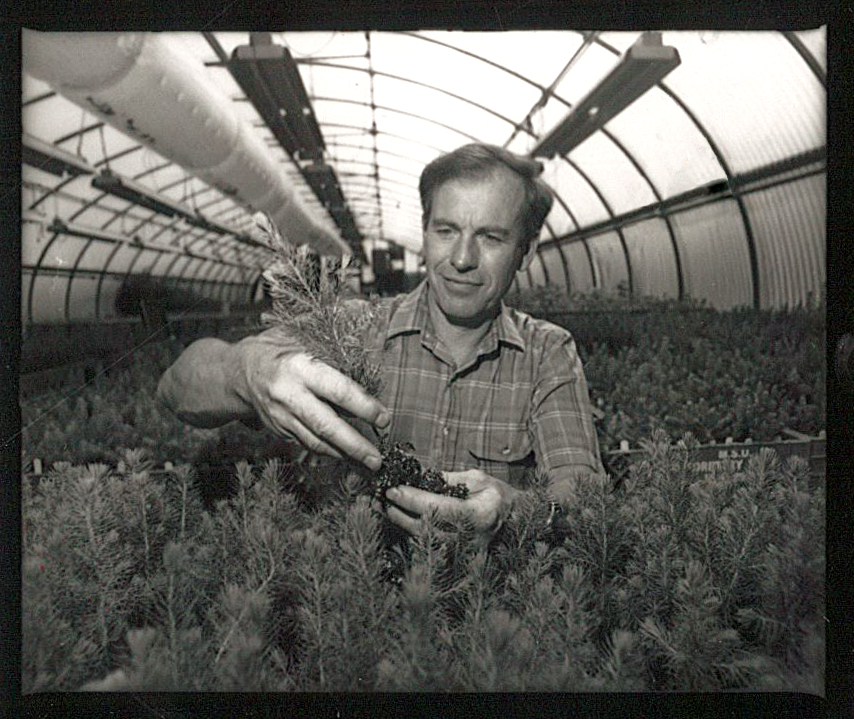 proved planting stock and advance the science of forest genetics. He worked on conventional forest crops, biomass production, and the ornamental market. Hanover had many accomplishments throughout his career. He received the first patent granted to a woody plant under the Plant Variety Protection Act (for a blue and white spruce hybrid). He founded the Michigan Cooperative Tree Improvement Project, a collaboration with the Michigan DNR to provide genetically improved planting stock. He was also an MSU University Distinguished Professor.
Perhaps his greatest legacy is the many graduate students he mentored. His students have contributed to fields as varied as quantitative forest genetics, forest policy, forest economics, tree improvement, and even the development of peach rootstock and raspberry varieties.
Hanover was very active in the scientific community. He served as an officer on the editorial boards of several scientific journals. He also co-originated the biennial North American Forest Biology Workshop, chaired the Society of American Foresters Genetics and Tree Improvement Working Group, and served as Program Manager for the USDA Competitive Grants Program in Forest Biology.