Graduate Student Spotlight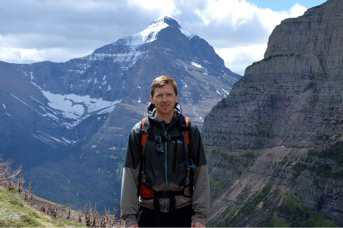 Name: Malcom Itter

Hometown: New York, NY
Degree: PhD
Advisor: Andrew Finley
Why forestry: Forestry is unique in that it combines ecological research focused on understanding the future challenges facing forest ecosystems with applied management to address such challenges. No forest is free of anthropogenic impact, either direct or indirect. We rely on forests for a variety of ecosystem services including timber production, social value, recreation, and wildlife habitat. We have a responsibility to manage forests sustainably over time for such services, but also to maintain the integrity and health of forest ecosystems for their intrinsic value.
Graduate Research Focus: Development and application of spatiotemporal statistical models to understand and predict forest responses to changing climatic conditions and disturbance regimes. The goal of my research is to inform applied forest management to maintain the integrity, health, and productivity of forest systems over time.
Experiences: Spent summer conducting research at the Wind River Experimental Forest in Wind River, Washington on the use of trace gas exchange between the biosphere and atmosphere to infer forest productivity and respiration. Recently co-organized a workshop at the Harvard Forest in Petersham, Massachusetts on climate ecology and tree growth. I am also a collaborator on the PaleoEcological Observatory Network (PalEON) project.
Publications:
Itter, M.S., Finley, A.O., D'Amato, A.W., Foster, J.R., Bradford, J.B. (In Review) Variable Effects of Climate on Forest Growth in Relation to Climate Extremes, Disturbance, and Forest Stand Dynamics.
Itter, M.S., Finley, A.O., Hooten, M.B., Higuera, P.E., Marlon, J.R., Kelly, R., McLachlan, J.S. (In Prep) A Model-Based Approach to Wildland Fire Reconstruction Using Sediment Charcoal Records.
After Graduation Plans: Continue to practice applied forest ecology. Whether work is as an academic researcher, a researcher with the US Forest Service or US Geological Survey, or as a private consultant is undecided.