Forest Technology
The IAT Forest Technology certificate program at Bay College offers online and in-person classwork blended with applied lab and field experiences. This program provides students with the competencies and technical skills necessary to sustainably manage forested systems in Michigan and beyond.
Students will connect with local forestry employers for paid summer internships and network with forestry leaders at professional meetings.
Forestry has a long history at Michigan State University and continues to prepare educated, experienced graduates who are in high demand by a variety of industry and agency employers.
Request information about the Forest Technology program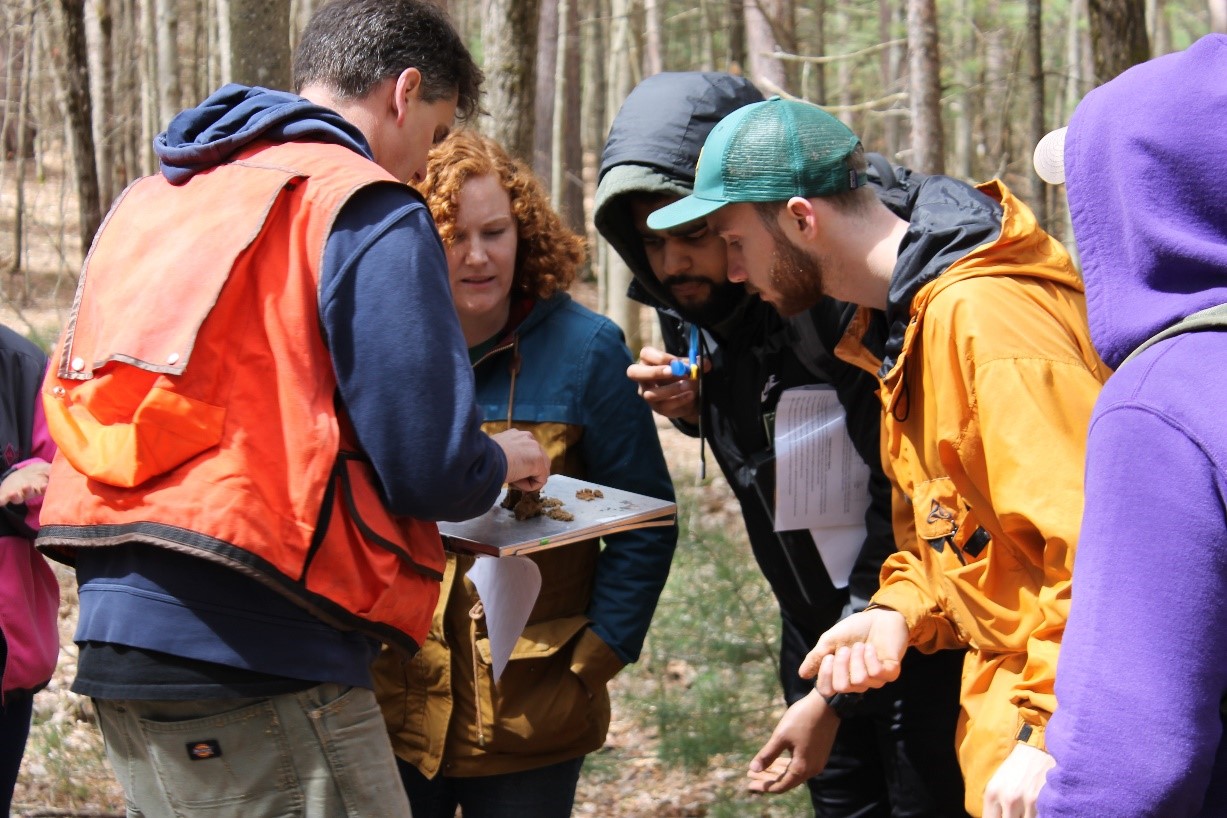 Areas of study include:
Tree identification and forest inventory
Forest ecology and silviculture
Fundamentals of forest management planning
Wildland firefighting
Equipment use and worker safety
Forest business and timber harvest operations
Leadership and management
---
Career Opportunities
Following graduation, students earn a certificate preparing them for immediate employment in a wide range of careers with federal, state and county agencies or with private companies. If interested, students can also transfer into Michigan State University to earn a bachelor degree in forestry or another related degree.
Some career paths include:
Forest technician
Procurement forester
Forestry consultant
Wildland firefighter
Forest products industry salesperson
Geographic Information System (GIS) aid
Land surveyor
The MSU Department of Forestry lists job opportunities that may be of interest to Forest Technology IAT students.
---
Academics
The Forest Technology certificate program is available at our partner location at Bay College in Escanaba. A list of program requirements and courses can be found in the MSU Academic Programs Catalog.
Program requirements:
63 credits (minimum of 33 MSU credits)
4 semesters of classroom instruction
1 semester internship (primarily during the summer May-August)
Online and in-person classwork is blended with applied lab and field experiences. Class sizes are small and students receive individualized instruction in addition to experiences at local facilities and field sites, including the MSU Upper Peninsula Forestry Innovation Center.
---
Internships
Bay College and IAT coordinators help students find and secure organizations to mentor them as part of their required certificate program internship. Not only does this provide immediate on-the-job experience, but internships also help with networking and industry connections.
---
Request information about the Forest Technology program
---
This program is supported by the Higher Education Challenge (HEC) Grants Program (Grant No. 2020-70003-32298; Accession No 1023471) from the USDA National Institute of Food and Agriculture.