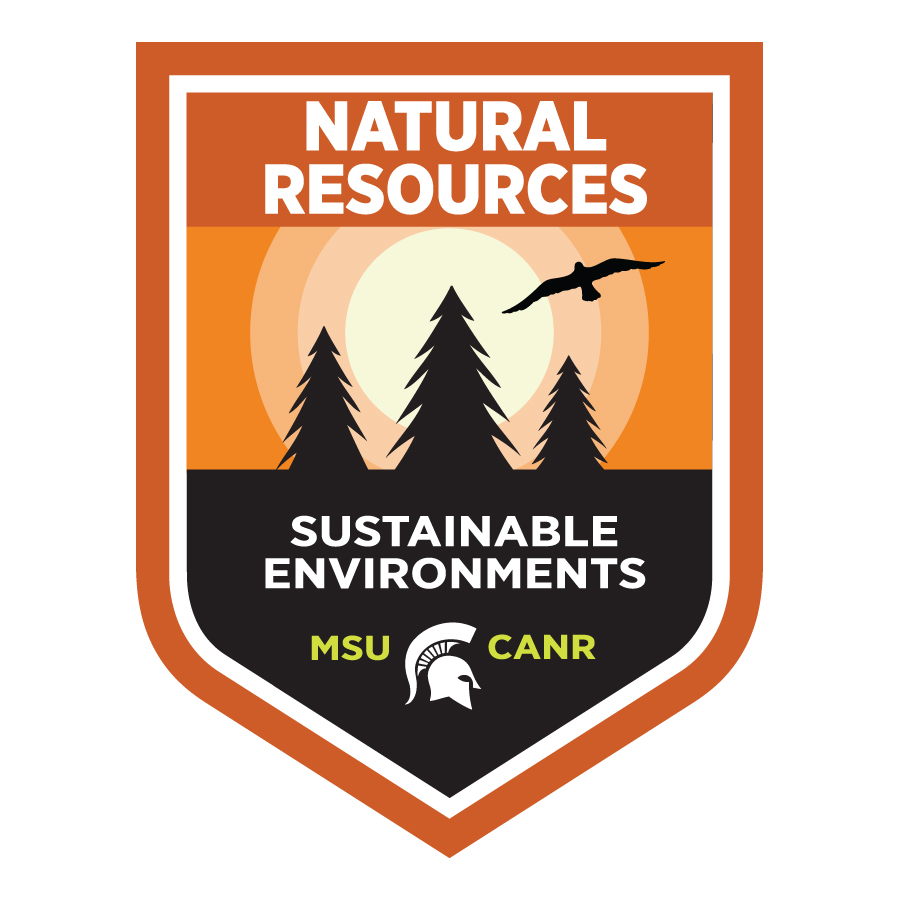 Spartans in the College of Agriculture and Natural Resources (CANR) cultivate the next BIG IDEAS in food, health and the environment.
Natural Resources: Sustainable Environments
Focusing on the environment around us, areas in natural resources explore the interactions and impacts of our use of the natural world. As our population increases, issues concerning sustainability and the environment will be vital, and will impact all of our lives.
In the College of Agriculture and Natural Resources, our programs connect students to research and hands-on experiences that address environmental and sustainability issues from a scientific, policy and social justice lens.
We help conserve and support our natural resources today while building sustainable answers for tomorrow!
Find out more! Contact Jeff Keson at kesonjef@msu.edu or (517) 353-0560.
Set up a personal meeting to talk about majors!
Set up a personal meeting to talk about graduate programs!
---
Natural Resources Majors
This program prepares students for careers as school-based agriculture, food and natural resources teachers at the secondary level, careers in education fields, or professional or graduate school program.

Courses are designed to give the student an understanding of the structure, classification, identification, function, biology, ecology, and management of beneficial and harmful arthropods, and the communities and ecosystems where insects occur.

Environmental Economics and Management is a broad, integrated study of environmental economics, public finance, economic development, community and regional studies and environmental science.
Environmental Studies and Sustainability examines resource use and allocation through the lenses of community engagement, sustainability and environmental justice.

Fisheries and Wildlife concentrations include conservation biology, wildlife biology and management, fisheries biology and management, water sciences, fish and wildlife disease ecology and management, and pre-veterinary.

The Forestry program prepares students to address pressing natural resource, environmental and energy issues through coursework in the biological and social sciences.
Sustainable Parks, Recreation and Tourism is an interdisciplinary program integrating sustainability with the study of natural, social, management and behavioral sciences related to natural resources recreation and tourism.
Graduate Programs
Some College of Agriculture and Natural Resources graduate programs include:
Agricultural Food & Resource Economics (MS, PhD)
Community Sustainability (MS, PhD)
Environmental Design (MA)
Fisheries and Wildlife (MS, PhD)
Forestry (MS, PhD)
Sustainable Tourism and Protected Area Management (MS, PhD)
More information is available in the CANR Graduate section and through the MSU Graduate School.