Graduate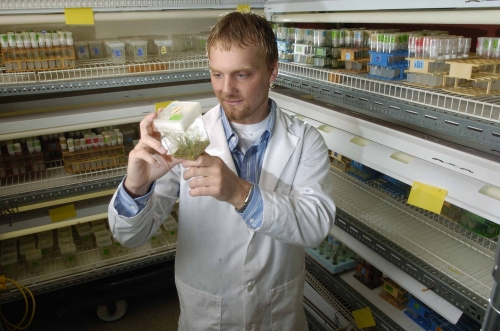 Graduate programs within the College of Agriculture and Natural Resources (CANR) prepare students to serve in a wide variety of fields, disciplines and careers. MSU alumni enjoy diverse careers in academic institutions, government agencies, research institutes, and private industry. With more than half a million alumni worldwide, MSU is a global leader in advancing knowledge and transforming lives.
Spartans in the CANR collaborate for the greater good to solve the world's most pressing problems.
Our students work closely with faculty and researchers across campus and around the world to address complex challenges at the intersections of human health, nutrition, food safety, sustainability, social justice, natural resources and quality of life.
Student Makeup
Michigan State University is home to over 10,000 graduate and professional students who are pursuing advanced degrees across biological, physical and mathematical sciences.
MSU has extraordinary faculty and provides world-class facilities with a proven record of success.
CANR graduate students (fall 2018): 671
The College supports its students through several fellowships and assistantship opportunities. For more information on these items, see the Resources page or contact your adviser or a member of the CANR Graduate Committee.
If you're ready to take the next step in your education, apply to the Graduate School at MSU.
Additional resources:
Contact Us
Kelly Millenbah, Ph.D.
Senior Associate Dean; Director, Academic and Student Affairs
446 West Circle Drive
Justin S. Morrill Hall of Agriculture, Room 121
East Lansing, MI 48824
517-355-0234
Lisa Duffey
Graduate Program Assistant
446 West Circle Drive
Justin S. Morrill Hall of Agriculture, Room 121
East Lansing, MI 48824
517-355-0234