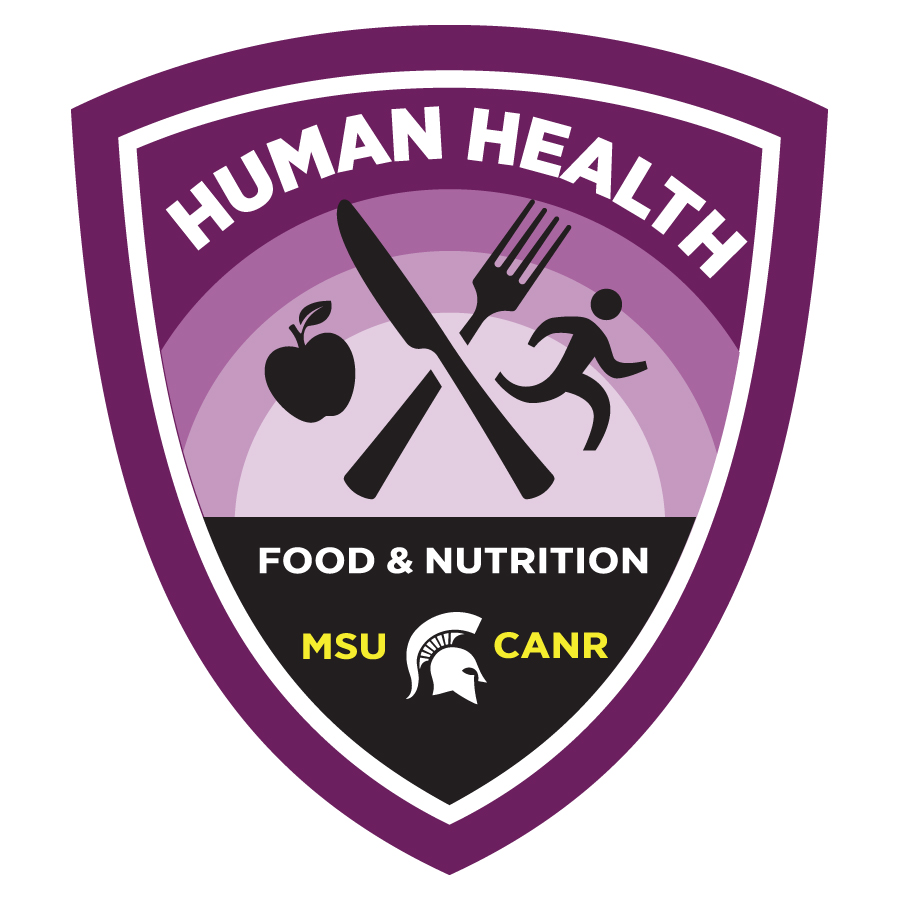 Spartans in the College of Agriculture and Natural Resources (CANR) cultivate the next BIG IDEAS in food, health and the environment.
Human Health: Food & Nutrition
Human Health is a field critical to our everyday life. As we investigate new ways to interact with our environment, our food systems and nutrition will be impacted in dynamic ways.
From the science behind food and systems to the impacts on our health, programs in the College of Agriculture and Natural Resources prepare students for the needs of the century ahead.
We cultivate future innovations in food and health!
Find out more! Contact Jeff Keson at kesonjef@msu.edu or (517) 353-0560.
Set up a personal meeting to talk about majors!
Set up a personal meeting to talk about graduate programs!
---
Human Health Majors
The Biosystems Engineering program combines biology with engineering to ensure there is safe and plentiful food, clean water, renewable energy and a healthy environment.

The dietetics program helps students develop expertise in nutritional assessment and care, as well as food service management systems.

The Food Industry Management program provides a system-wide perspective of managerial problems confronting firms in the food industry, recognizes the increasing interdependence among such firms and focuses on creating consumer value.
Food Science is a multidisciplinary field applying chemistry, microbiology, engineering and nutrition to develop new food products and design processes to improve the safety and quality of foods.

Nutritional Sciences focuses on the biological and physical sciences of nutrition and its relationships to human health with concentrations in biomedical and molecular nutrition, global nutrition and health and public health nutrition.

Packaging is a multidisciplinary program focused on all aspects of the industry from materials and processes through systems development and testing.
Certificate Programs
The Dairy Management program is designed to give students a foundation of knowledge and skills about dairy cows, the dairy industry, and dairy farming as a business that they can continue to build upon after graduation from the program.

The Food Processing, Technology and Safety certificate program trains students on the processes and technologies used to convert commodities into consumable food products.

The Fruit and Vegetable Crop Management program at community college partners provides students an opportunity to apply practical knowledge and training on the selection, use and management of fruit and vegetable crops.
The Fruit, Vegetable, and Organic Horticulture Management program provides students an opportunity to gain the necessary skills for a successful career in the fruit and vegetable industries.

The Livestock Industries certificate program is designed to give students a professional advantage in the livestock production career field of their choice.

The Viticulture Certificate program provides students with a solid background in plant science along with specific expertise and skills needed for careers in the grape industry.
Graduate Programs
Some College of Agriculture and Natural Resources graduate programs include:
Agricultural Food & Resource Economics (MS, PhD)
Biosystems Engineering (MS, PhD)
Food Science (MS, PhD)
Human Nutrition (MS, PhD)
Packaging (MS, PhD)
More information is available in the CANR Graduate section and through the MSU Graduate School.