Food science student connects studies with human health and safety
MSU undergraduate Rajsri Raghunath wants to shape food policy and help make food labels accessible for everyone.
Rajsri Raghunath started paying attention to food and packaging early on when shopping with her parents. This early awareness expanded into interests related to consumer advocation in food labeling, allergens and safety. One day she hopes to shape food regulations by working for the U.S. Food and Drug Administration.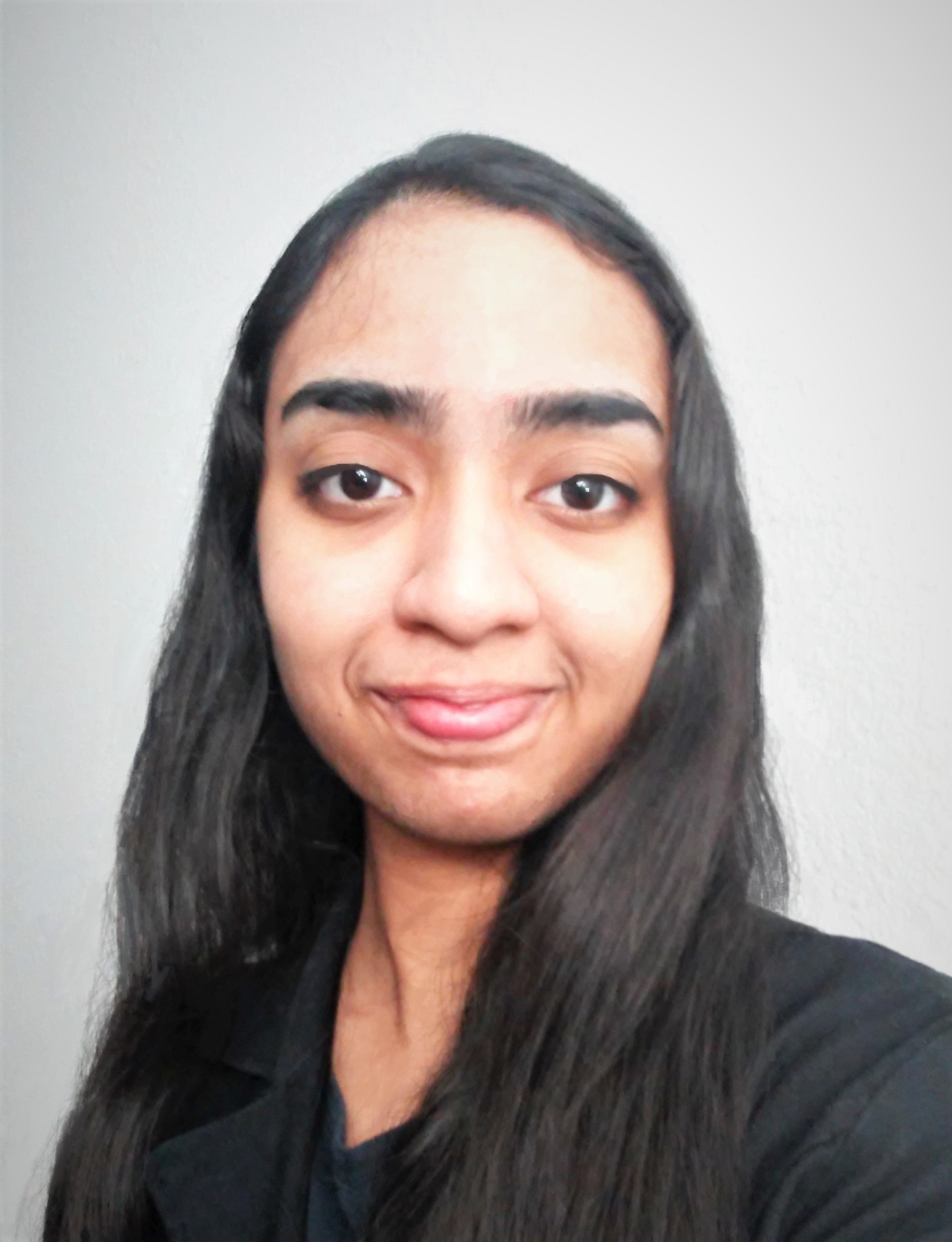 In addition to her food science studies at Michigan State University (MSU), Raghunath is actively involved with the MSU Chapter of Minorities in Agriculture, Natural Sciences and Related Sciences (MANRRS). She served as treasurer of MSU MANRRS during the 2020-2021 academic year and currently serves as historian.
"Being in MANRRS has helped me grow and develop as a person," she said. "I love that it has a strong sense of community."
Raghunath is also part of the MSU Food Science Club and the Institute of Food Technologies (IFT). During her sophomore year, she participated in the IFTSA and MARS Product Development Competition as part of the MSU Product Development Team. In the annual competition, each participating school's team develops a new food idea and carries the concept through marketing and production, much like a commercial product development team.
"My best experience was being a part of the MSU Product Development Team and representing MSU with "Jack-etz," a baked pastry snack, at the 30th Annual IFTSA & Mars Wrigley Product Development Competition," she said. "It helped me reinforce the knowledge I learned from my classes."
Raghunath is one of the 2021 CANR Alumni Association Scholarship awardees.
---
Name: Rajsri Raghunath
Hometown: Mumbai, India
Major: Food science through the Department of Food Science and Human Nutrition
Expected graduation date: May 2022
Why did you choose your major and why MSU?
I chose food science based on my passion towards consumer health and safety. I want to make information about food, especially food labels, accessible to everyone.
After completing high school, I decided to go to MSU because it offered me the opportunity to enrich my journey in food science through various extracurricular activities.
Who or what inspired your interest in the major you selected?
In my high school chemistry classes, I learned analytical techniques to identify nutrients in food like carbohydrates. This sparked my interest in exploring what is actually in the food we eat daily. As a result, I chose to major in food science!
What do you want others to know about this major?
Food science is also a very creative field. One of the most fun things you can do is experiment with different ingredients to prepare a version of a [consumer] food product.
What are some of the best things about being an MSU student?
The campus community at MSU is so vibrant and supportive. There are faculty and staff who are always ready to encourage and motivate us to succeed!
Any thoughts or advice for current or new students?
Do not be afraid to get involved at MSU, and especially with the College of Agriculture and Natural Resources! There is something for everyone here, so take your time to explore various activities outside of class. Find student organizations committed to causes you are passionate about and actively attend their meetings.
Always look out for new opportunities, and lastly, don't be afraid to step out of your comfort zone!
What are your future plans?
I hope to pursue postgraduate education, and after that, I plan to work in food safety, regulatory affairs and food labeling.