Food Processing Complex
124 G.M. Trout FSHN Building
The recently renovated Food Processing Complex is a state-of-the-art food grade processing facility. The complex is approximately 5,000 square feet that comprises a classroom/conference space, gowning area, food grade processing area, test kitchen, analytical laboratory, two walk in coolers and two walk in freezers, wash area, and docking station, which interfaces with our one of a kind Mobile Food Processing Lab. This facility combined with the expertise of our faculty is an ideal place to teach students, carry out research projects, conduct small-scale processing and recipe optimization, collaborate with industry, and carry out other outreach endeavors.
Facility and Equipment
Classroom/Conference Space
This room accommodates up to 30 people and is equipped as a Zoom room. It can interface with our mobile technology cart, allowing us to stream processing and other activities live into the classroom and beyond.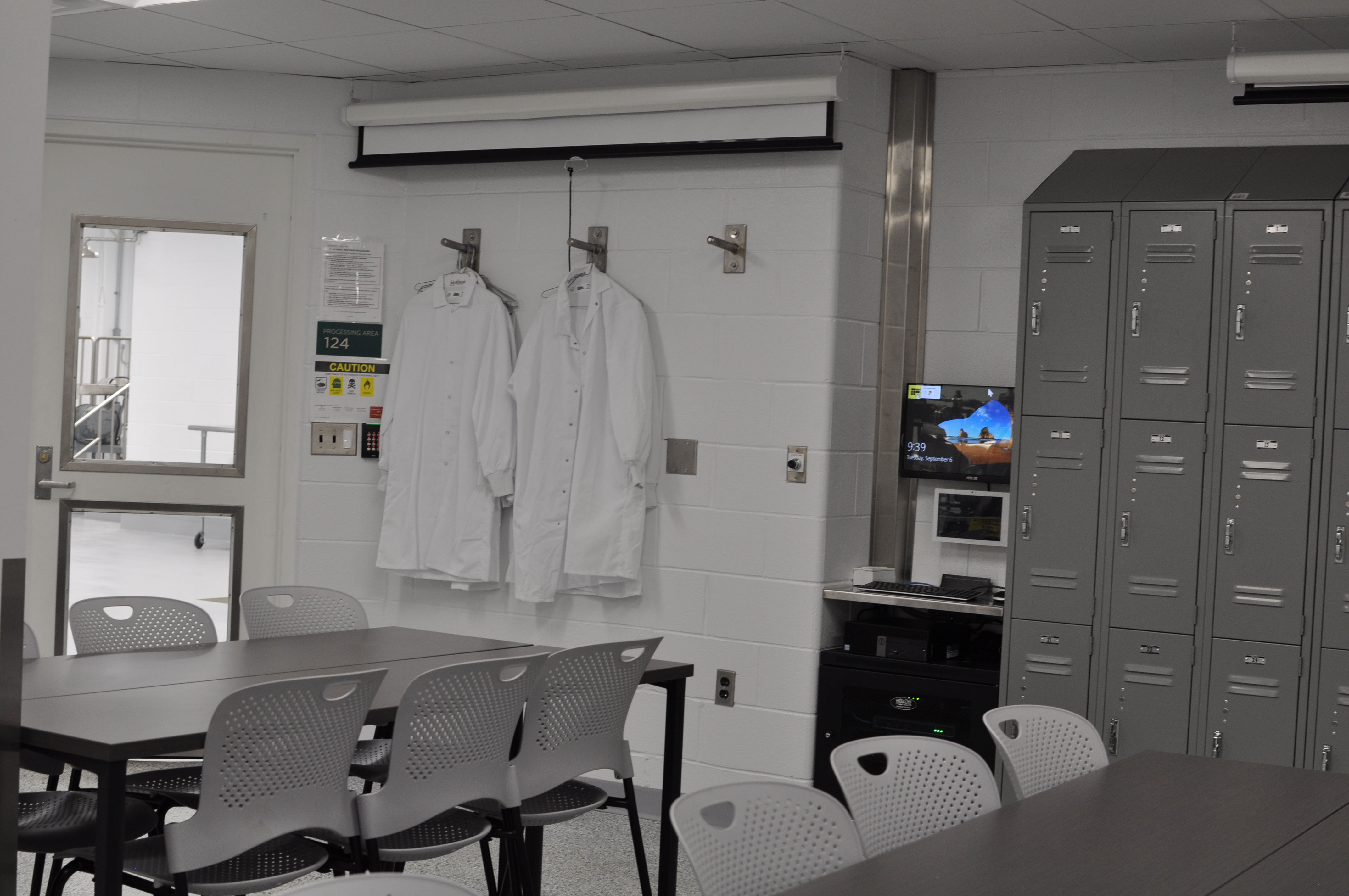 Processing Space
This food grade processing area is equipped with clean steam, hot/cold water, process chill water, compressed air, and natural gas. The space has multiple electrical hook ups with a variety of receptacles in both single and 3-phase configurations with voltages ranging from 120 to 240 volts. The space is equipped with automated hand wash systems, doorway foamer, foaming/fogging/sanitation systems, wash down rated floors/walls/ceilings, and a positive pressure environment. We have a variety of processing equipment that can be moved in and out of the space and configured in a variety of ways. This facility was designed to mirror food grade processing found in industry, just at a smaller scale.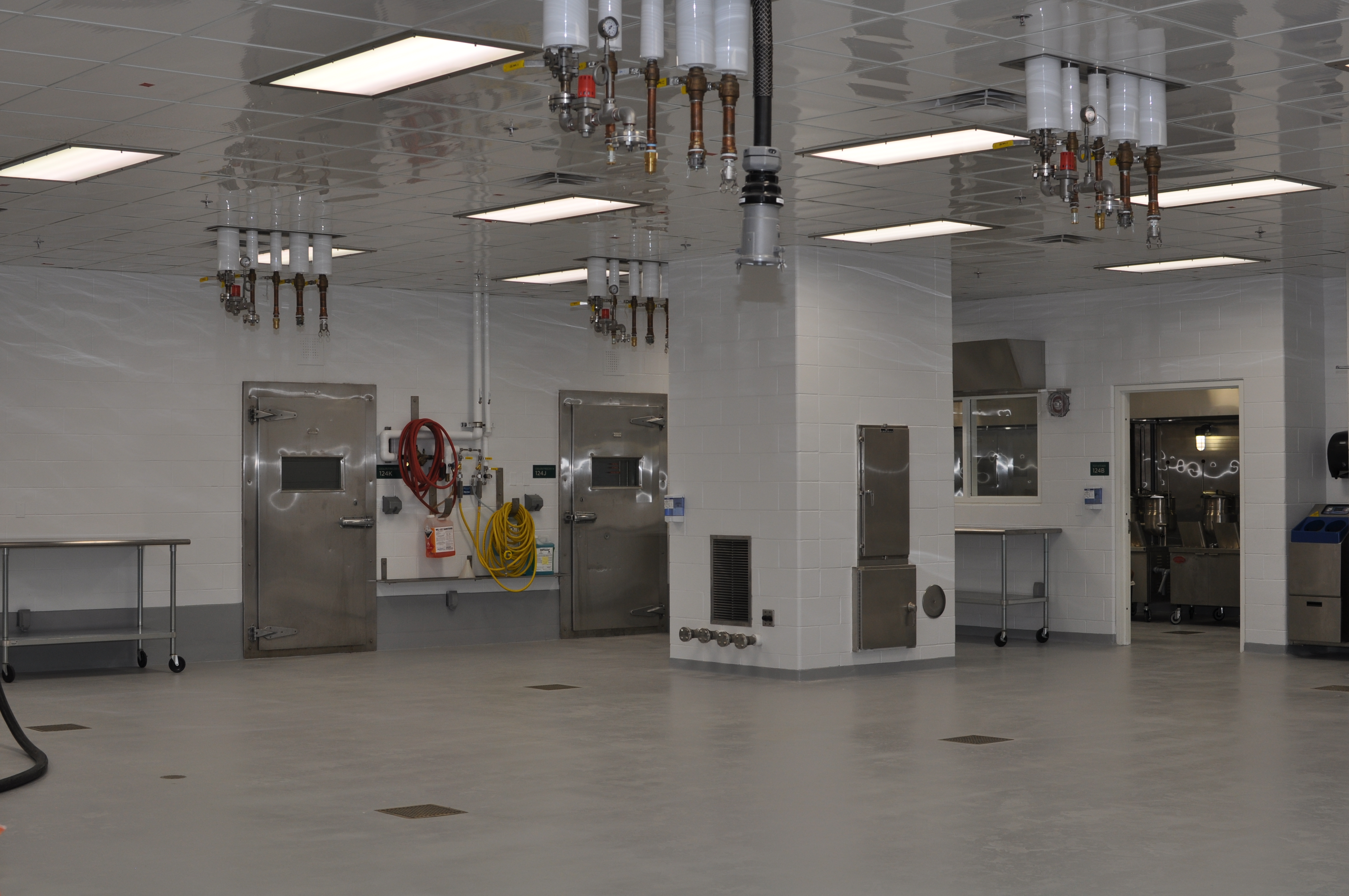 Test Kitchen
This is a fully equipped kitchen with sinks, stove/ovens, deep fryer, and steam kettles. With its modular design, the space can interface with other pieces of equipment as needed.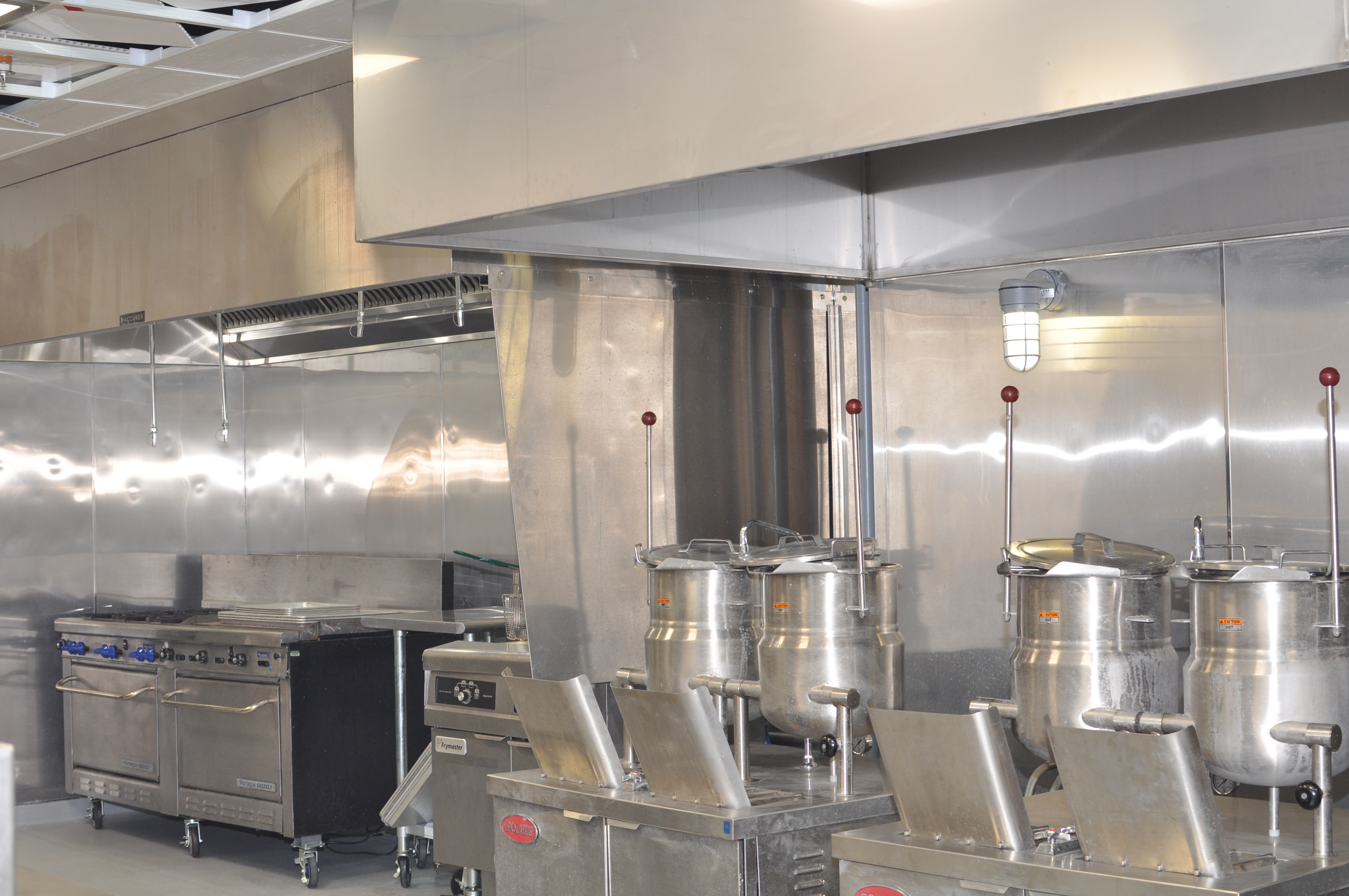 Analytical Laboratory
This is a traditional laboratory space consisting of glassware, scales, and other laboratory equipment such as pH meters, colorimeters, water activity meters, texture analyzers, and more. This space can be used independently or in coordination with processing being carried out in the processing area.
Wash Area
The wash area is equipped with wash sinks, an industrial dishwasher, COP tank, and food grade ice machine. This space is used to sanitize smaller equipment before it enters the food grade space and for cleaning after processing.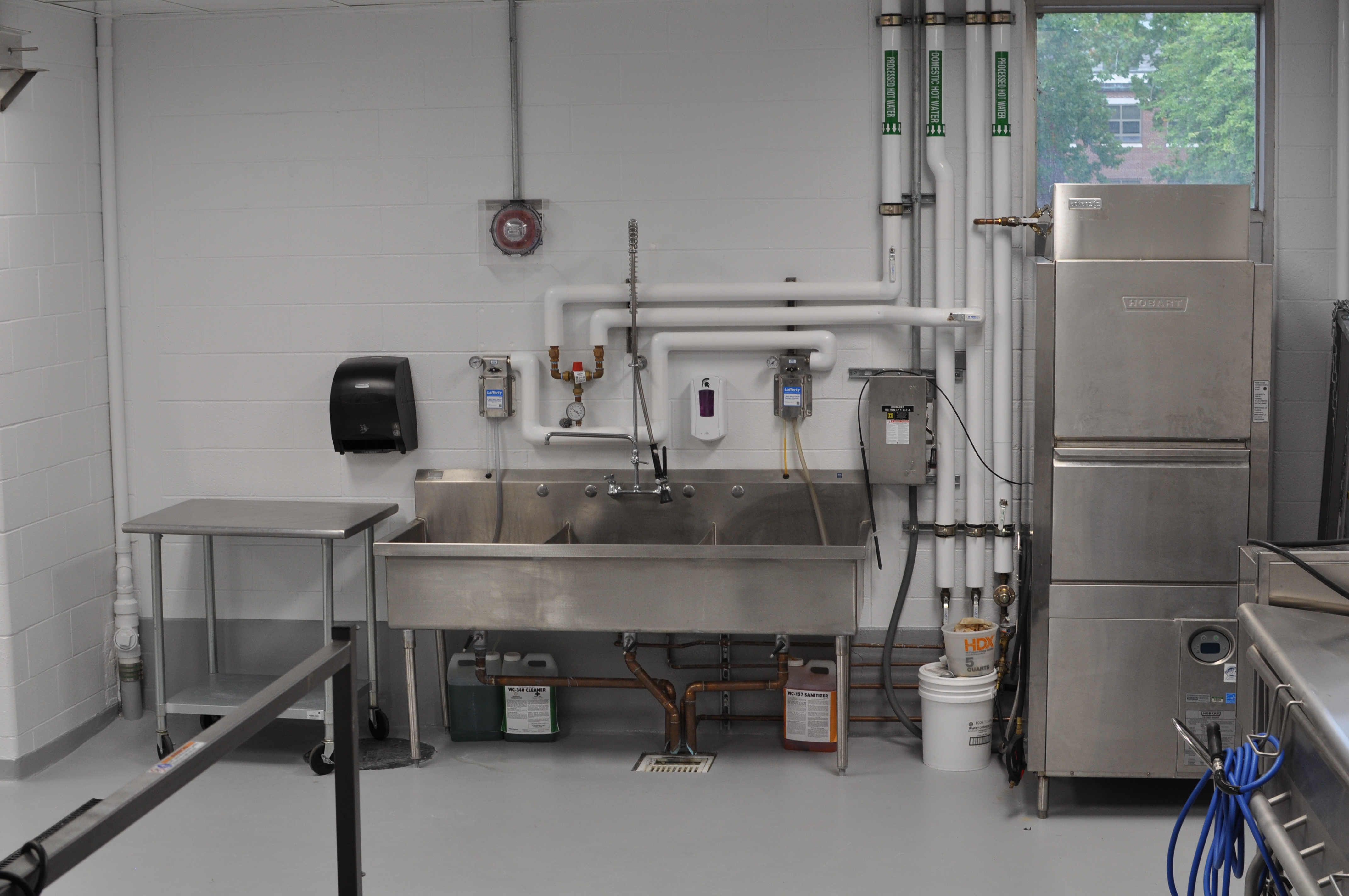 Contact:
Dr. Jeffrey Swada
Food Processing Complex Manager
Department of Food Science and Human Nutrition
G.M. Trout FSHN Building
469 Wilson Rd, Room 106D
Phone: 517-884-5993
E-mail: swadajef@msu.edu