MSU Artisan Distilling Program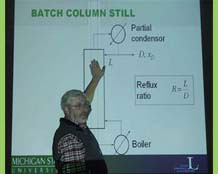 Artisan, small craft distilling is making an international comeback after many decades of large distillery production with limited brands and beverage experiences. A new generation of distillers with diverse, high quality products is emerging.
The Artisan Distilling Program was established over 15 years ago at Michigan State University by Prof. Kris A. Berglund.
The Artisan Distilling Program provides information, research, and training for those either in the artisan distilling business or interested in entering it. In this website, you will find basic information on the field of artisan distilling and a calendar of distilling related events, including our widely-known Artisan Distilling Workshop.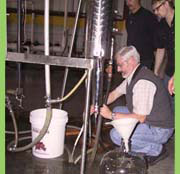 Contact:
Kris Arvid Berglund, PhD
University Distinguished Professor of Food Science and Chemical Engineering
Director, MSU Artisan Distilling Program
2000 Merritt Road
East Lansing, MI 48823
Phone: 517-974-3030
berglund@msu.edu