Food Science
What is Food Science?
Food science is a multidisciplinary field that applies disciplines such as chemistry, microbiology, engineering and nutrition to develop new food products and design new processes to improve the safety and quality of foods. Food scientists use cutting-edge technology to develop new foods, add value to raw food commodities and improve the quality and safety of existing food products. Food science is the science of food. Consider exploring food science through our introductory course: Principles of Food Science (FSC 211).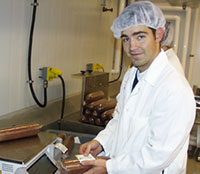 Food Industry
The food industry is the world's largest industry. This multi-billion dollar industry employs many thousands of food scientists. Graduates are employed by food and related industries, federal and state governments, and universities to work at the interface between the production and delivery of food. There are more positions available for food scientists than graduates to fill them. Food science is everywhere on the grocery shelves.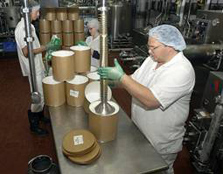 Food Science at MSU
The Bachelor of Science (B.S.) degree in food science at Michigan State University is nationally recognized by the Institute of Food Technologists. The undergraduate program in food science provides comprehensive preparation in the basic sciences including chemistry, biochemistry, microbiology and physics. Courses in the major apply the principles learned in the basic sciences to the study of food science in courses such as food chemistry, food safety and microbiology, food engineering, food processing technologies and nutrition. In addition to the core program, students in food science select at least one concentration or interdisciplinary emphasis area to enhance the depth and breadth of their program. Food science offers flexibility!
Scholarships
The Department of Food Science and Human Nutrition has many scholarships available. Students apply once per year, and many receive awards that apply to the next year's tuition expenses. Further, the College of Agriculture and Natural Resources awards some incoming students in financial need through the MSU CANR STEM-FEE Scholars Program. More information on this program and application instructions are available at www.canr.msu.edu/stem-fee-scholars.
For more information:
Minor in Food Processing and Technology
Minor in Beverage Science and Technology
Contact the advisor:
Jeffrey Swada, PhD
Department of Food Science and Human Nutrition
G. M. Trout FSHN Building
469 Wilson Rd, Room 106D
East Lansing, MI 48824
Phone: (517) 884-5993
Fax: (517) 353-8963
E-mail: swadajef@msu.edu
MSU students: Reserve an appointment through the online Student Success Dashboard.