World-renowned for its contributions to ecology, evolution and sustainable agriculture, the 3,014-acre W.K. Kellogg Biological Station is MSU's largest off-campus research and education complex.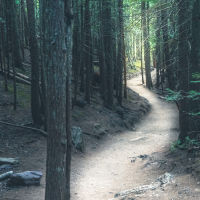 Established on abandoned agricultural land, the 716-acre Kellogg Experimental Forest is known worldwide for research on tree breeding and genetics, planting techniques, and plantation establishment and management.
Events
January 7, 2019 - December 19, 2019 6:30 p.m. - 7:30 p.m.

This webinar series is designed to offer continuing education for Master Citizen Planners in a convenient online opportunity and is open to all planning and zoning officials.
January 9, 2019 - February 27, 2019 9 a.m. - 4 p.m.

Produce Safety Alliance (PSA) certification training about Good Agricultural Practices (GAP), produce safety, and the Food and Drug Administration (FDA) Food Safety Modernization Act (FSMA) Produce Safety Rules.
January 18, 2019 - January 19, 2019

The Farmer Veteran Coalition of Michigan will hold their Business Workshop on Jan. 18 - 19, 2019 at the Kellogg Hotel and Conference Center.