World-renowned for its contributions to ecology, evolution and sustainable agriculture, the 3,014-acre W.K. Kellogg Biological Station is MSU's largest off-campus research and education complex.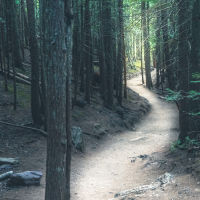 Established on abandoned agricultural land, the 716-acre Kellogg Experimental Forest is known worldwide for research on tree breeding and genetics, planting techniques, and plantation establishment and management.
Events
October 29, 2018 - July 1, 2019

This training is designed for educators who would like to learn how to implement an embryology program through classroom activities or 4-H SPIN Clubs.
February 18, 2019 - April 1, 2019

This webinar series will prepare participants to enhance their field crop production systems in 2019 using the latest research-based information from MSU experts.
February 20, 2019 - March 27, 2019 8 a.m. - 5 p.m. Administration Building - Main Conference Room (Upper Level) Ottawa County Fillmore Complex 12220 Fillmore Street West Olive, MI

The review covers the National Pesticide Applicators Certification Core Manual and Michigan Addendum for those taking the Michigan Pesticide Applicators Certification Exam.