World-renowned for its contributions to ecology, evolution and sustainable agriculture, the 3,014-acre W.K. Kellogg Biological Station is MSU's largest off-campus research and education complex.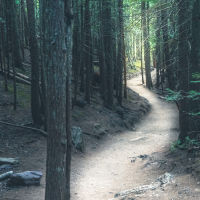 Established on abandoned agricultural land, the 716-acre Kellogg Experimental Forest is known worldwide for research on tree breeding and genetics, planting techniques, and plantation establishment and management.
Events
December 15, 2020 – August 21, 2021

MSU Tollgate SSLI is open to youth 15-19 interested in learning about sustainability through career/workforce preparation, a mentorship model, and capstone projects.

December 21, 2020 – December 31, 2021 Zoom Webinar

Learn about County Commissioner roles and responsibilities and the structure of county government.

January 1, 2021 – December 31, 2021 Zoom

The PATH (Personal Action Toward Health) Toolkit Telephone Course is a series of 6, 1-hour telephone sessions designed to help participants manage their chronic conditions.
The Kalamazoo County MSU Extension office is presently open by appointment only. Please contact us through the email below to set up an appointment. Thank you!
Directions