World-renowned for its contributions to ecology, evolution and sustainable agriculture, the 3,014-acre W.K. Kellogg Biological Station is MSU's largest off-campus research and education complex.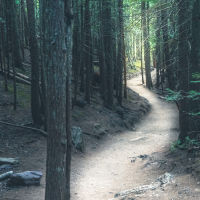 Established on abandoned agricultural land, the 716-acre Kellogg Experimental Forest is known worldwide for research on tree breeding and genetics, planting techniques, and plantation establishment and management.
Events
October 29, 2018 - July 1, 2019

This training is designed for educators who would like to learn how to implement an embryology program through classroom activities or 4-H SPIN Clubs.
March 7, 2019 - June 13, 2019 5:30 - 9:30 p.m. Jackson County Extension Office Jackson County/MSU Extension, 1715 Lansing Avenue, Suite 257, Jackson, MI 49202

The MSU Extension Master Gardener Program is a volunteer leader training program for people who are enthusiastic to learn science based environmentally friendly gardening prac
March 15, 2019 - December 9, 2019

Details about the training's can be found below or at the registration link. Registrations are limited at 30 individuals per training. However, if a specific training is full, but you would like to attend, please let me know so I can monitor a wait list.