World-renowned for its contributions to ecology, evolution and sustainable agriculture, the 3,014-acre W.K. Kellogg Biological Station is MSU's largest off-campus research and education complex.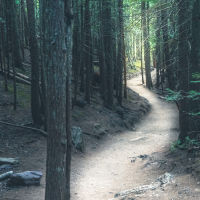 Established on abandoned agricultural land, the 716-acre Kellogg Experimental Forest is known worldwide for research on tree breeding and genetics, planting techniques, and plantation establishment and management.
Events
June 20, 2022 – July 25, 2022 7:30pm-9:00pm EST online

Guiding Principles is a FREE online course for parents of toddlers to teens to learn strategies for helping children, parents and families be successful.

June 26, 2022 – July 1, 2022 Grand Island, Nebraska

Michigan delegates compete with sharpshooters from across the country, getting an opportunity to showcase their skills and connect with youth from 4-H shooting sports from 47 states!

June 27, 2022 – July 1, 2022 Michigan State University, East Lansing, MI 48824, USA

The Michigan 4-H Animal and Veterinary Science Camp is a five-day pre-college program held at Michigan State University (MSU) in partnership with MI 4-H Youth Development, MSU Department of Animal Science and MSU College of Veterinary Medicine.
The Kalamazoo County MSU Extension office is open Monday - Friday 8- 12 and 1-4:30. We look forward to serving you!! Note our office will be closed all county holidays.
Directions