World-renowned for its contributions to ecology, evolution and sustainable agriculture, the 3,014-acre W.K. Kellogg Biological Station is MSU's largest off-campus research and education complex.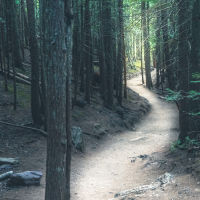 Established on abandoned agricultural land, the 716-acre Kellogg Experimental Forest is known worldwide for research on tree breeding and genetics, planting techniques, and plantation establishment and management.
Events
May 25, 2021 – June 29, 2021 zoom webinar

Wellness Initiative for Senior Education (WISE) is a program for adults aged 60 and older looking to stay healthy and meet new people.

May 25, 2021 – June 29, 2021 Virtual

During the 4-H Embryology SPIN Club, we'll explore parts of a chicken egg, incubator set up, incubation days 1-21 (daily chick development, candling, the hatch!), after the hatch, and chick handling.

May 26, 2021 – June 30, 2021 Zoom Webinar

Learn interesting facts about food, where it comes from, the science behind it, and food safety tips with a fun, kid-friendly recipe or food experiment demonstrated each week.
The Kalamazoo County MSU Extension office is presently open Monday - Friday 9-3. Please contact us through the email below to set up an appointment. Thank you!
Directions