World-renowned for its contributions to ecology, evolution and sustainable agriculture, the 3,014-acre W.K. Kellogg Biological Station is MSU's largest off-campus research and education complex.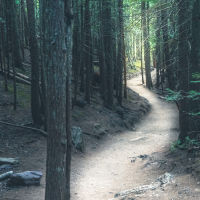 Established on abandoned agricultural land, the 716-acre Kellogg Experimental Forest is known worldwide for research on tree breeding and genetics, planting techniques, and plantation establishment and management.
Events
September 14, 2022 – October 6, 2022 7:30 a.m. - 4:30 p.m. MSU Meat Lab, 474 S Shaw Ln #1358, East Lansing, MI 48824

The MSU Extension Meat Cutter Training Course is a hands-on introduction to cutting beef and pork. Participants will learn proper personal protective equipment to wear during meat processing and knife skills.

September 14, 2022 – October 26, 2022 St Clair County Administration Building, 200 Grand River Ave., Port Huron, MI 48060

This six-session series covers land use education and training. The course is intended for local appointed and elected officials, zoning administrators and interested citizens.

September 20, 2022 – November 8, 2022 zoom meeting

Mindfulness X is a Science-Based Mindfulness Training. Discover How Mindfulness Can Make Drastically Positive Shifts in Your Physical and Mental Health
The Kalamazoo County MSU Extension office is open Monday - Friday 8- 12 and 1-4:30.
Directions