World-renowned for its contributions to ecology, evolution and sustainable agriculture, the 3,014-acre W.K. Kellogg Biological Station is MSU's largest off-campus research and education complex.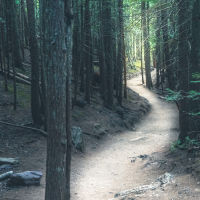 Established on abandoned agricultural land, the 716-acre Kellogg Experimental Forest is known worldwide for research on tree breeding and genetics, planting techniques, and plantation establishment and management.
Events
September 8, 2021 – October 13, 2021 Offered online via Zoom

The Stanford Chronic Disease Self-Management Program (PATH in Michigan) was developed and tested by Stanford University to help people learn techniques and strategies for the day-to-day management of chronic or long-term health conditions.

September 8, 2021 – November 10, 2021 Virtual

This program is designed for those interested in science-based ecosystem management principles & sharing this knowledge with others.

September 13, 2021 – October 18, 2021 Online

Sleep Education for Everyone Program
The Kalamazoo County MSU Extension office is open Monday - Friday 9-3. We recommend you contact us through the email or phone number below to set up an appointment. Thank you!
Directions