World-renowned for its contributions to ecology, evolution and sustainable agriculture, the 3,014-acre W.K. Kellogg Biological Station is MSU's largest off-campus research and education complex.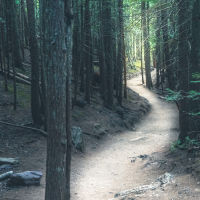 Established on abandoned agricultural land, the 716-acre Kellogg Experimental Forest is known worldwide for research on tree breeding and genetics, planting techniques, and plantation establishment and management.
Events
March 7, 2019 - March 7, 2020 Ann Arbor Marriott Ypsilanti at Eagle Crest, 1275 S Huron St, Ypsilanti, MI 48197

The conference, designed for both growers and brewers, will feature separate basic and advanced sessions for hop growers, as well as a barley and malting session.
March 15, 2019 - December 9, 2019

Details about the training's can be found below or at the registration link. Registrations are limited at 30 individuals per training. However, if a specific training is full, but you would like to attend, please let me know so I can monitor a wait list.
April 18, 2019 - December 19, 2019 6:30 p.m. - 7:30 p.m. Webinar

This webinar series is designed to offer continuing education for Master Citizen Planners in a convenient online opportunity and is open to all planning and zoning officials.