World-renowned for its contributions to ecology, evolution and sustainable agriculture, the 3,014-acre W.K. Kellogg Biological Station is MSU's largest off-campus research and education complex.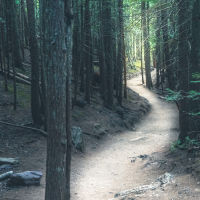 Established on abandoned agricultural land, the 716-acre Kellogg Experimental Forest is known worldwide for research on tree breeding and genetics, planting techniques, and plantation establishment and management.
Events
August 27, 2020 – December 31, 2020 Online

Learn to plan, lead, and do team building meetings online with these three pre-recorded webinars.

September 1, 2020 – December 31, 2020 Online

Virtual MSU Tollgate Farm experiential programs are designed to encourage children to investigate science phenomena happening on the farm, in their yard, or in the schoolyard.

September 9, 2020 – December 16, 2020 Zoom Webinar

Learn interesting facts about food, where it comes from, the science behind it, and food safety tips with a fun kid-friendly recipe or food experiment demonstrated each week.
The Kalamazoo County MSU Extension office is open Monday 8:00 a.m. - 12:00 p.m. and Thursday 1:00 p.m. - 3:30 p.m. Please contact us through the email below to set up an appointment. Thank you!
Directions