World-renowned for its contributions to ecology, evolution and sustainable agriculture, the 3,014-acre W.K. Kellogg Biological Station is MSU's largest off-campus research and education complex.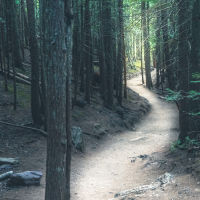 Established on abandoned agricultural land, the 716-acre Kellogg Experimental Forest is known worldwide for research on tree breeding and genetics, planting techniques, and plantation establishment and management.
Events
November 3, 2020 – February 17, 2021 Online

Do you often find yourself saying "wow, there has to be a better way!"? or "This is a million-dollar idea I just came up with!"? Do you enjoy creating new things? This competition will run over the course of 16 weeks and is for all youth ages 5-19.

December 15, 2020 – August 21, 2021

MSU Tollgate SSLI is open to youth 15-19 interested in learning about sustainability through career/workforce preparation, a mentorship model, and capstone projects.

December 21, 2020 – December 31, 2021 Zoom Webinar

Learn about County Commissioner roles and responsibilities and the structure of county government.
The Kalamazoo County MSU Extension office is presently open by appointment only. Please contact us through the email below to set up an appointment. Thank you!
Directions