World-renowned for its contributions to ecology, evolution and sustainable agriculture, the 3,014-acre W.K. Kellogg Biological Station is MSU's largest off-campus research and education complex.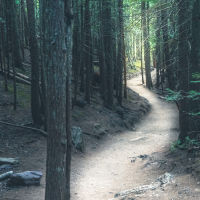 Established on abandoned agricultural land, the 716-acre Kellogg Experimental Forest is known worldwide for research on tree breeding and genetics, planting techniques, and plantation establishment and management.
Events
January 4, 2022 – January 29, 2022 live sessions are 7-8:30 p.m. ET each Tuesday evening Zoom

The MSU Small Ruminant Extension team is offering a 4-part webinar series on birth management that will lead you through a host of topics aimed to improve birth management of sheep and goats.

January 6, 2022 – January 27, 2022 Zoom Webinar

Mindful Morning Coffee Hour includes a suite of one-time workshops to help people learn ways to use mindfulness to manage everyday stress.

January 6, 2022 – February 3, 2022 1:00 pm - 2:30 pm EST online

Guiding Principles is a FREE online course for parents of toddlers to teens to learn strategies for helping children, parents and families be successful.
The Kalamazoo County MSU Extension office is open Monday - Friday 8-4:30. We will be closed December 23rd - Jan 3rd. Before coming in to the office, we recommend you contact us through the email or phone number below . Thank you!
Directions