World-renowned for its contributions to ecology, evolution and sustainable agriculture, the 3,014-acre W.K. Kellogg Biological Station is MSU's largest off-campus research and education complex.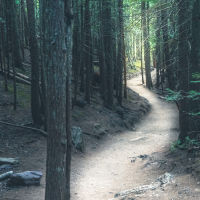 Established on abandoned agricultural land, the 716-acre Kellogg Experimental Forest is known worldwide for research on tree breeding and genetics, planting techniques, and plantation establishment and management.
Events
October 23, 2019 – October 7, 2020 121 S. Church St. Hastings, MI 49058

A program proven to motivate and support people at risk for developing diabetes and those with prediabetes to make practical, real-life changes and cut their risk of developing type 2 diabetes by more than half.

December 12, 2019 – January 1, 2021

This is a recorded webinar series from 2019 designed for Michigan local governments on adult-use/recreational marijuana, hemp/CBD, potential revenue, and public engagement.

July 14, 2020 – September 30, 2020

Interested in statewide competition in shooting sports -- while shooting in your own county? Complete this survey to help us fashion rules as we create a virtual league!
The Kalamazoo County MSU Extension office is open Monday 8:00 a.m. - 12:00 p.m. and Thursday 1:00 p.m. - 3:30 p.m. Please contact us through the email below to set up an appointment. Thank you!
Directions