World-renowned for its contributions to ecology, evolution and sustainable agriculture, the 3,014-acre W.K. Kellogg Biological Station is MSU's largest off-campus research and education complex.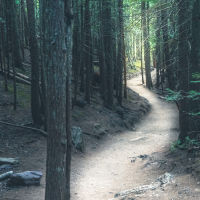 Established on abandoned agricultural land, the 716-acre Kellogg Experimental Forest is known worldwide for research on tree breeding and genetics, planting techniques, and plantation establishment and management.
Events
October 1, 2021 – December 28, 2021 Zoom

Cooking with Kristi is a six-part on-demand cooking video series for youth.

October 3, 2021 – October 30, 2021

All Michigan 4-H alumni and supporters are invited to compete in a Fall Team Walking Challenge! We are encouraging all Michigan 4-H alumni to get active and stay healthy!

October 4, 2021 – December 6, 2021 Online Zoom Webinar

Join the MSU Extension Food Safety Team for a presentation and live Q&A to answer your questions about safe food handling, preparation, food preservation and more.
The Kalamazoo County MSU Extension office is open Monday - Friday 9-3. We recommend you contact us through the email or phone number below to set up an appointment. Thank you!
Directions