2018 Michigan Greenhouse Growers Expo emphasizes practical application
Education sessions focus on retail strategies, nutrition and substrates, pest management and spray application.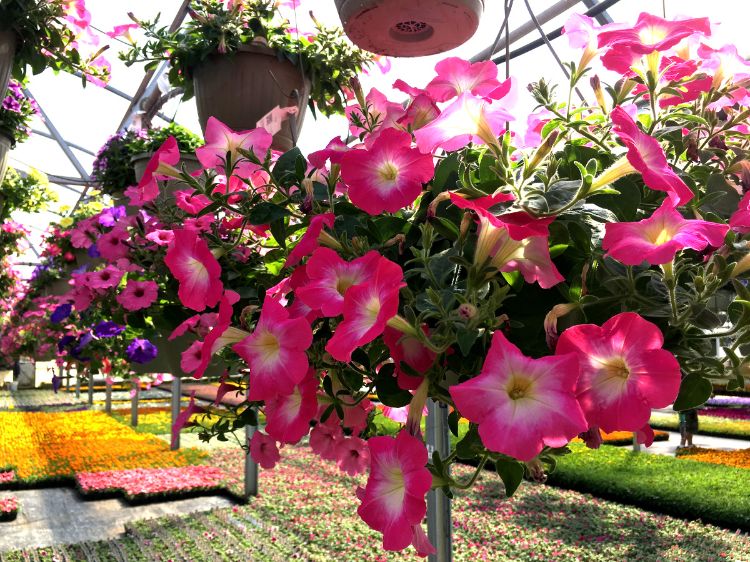 The 2018 Michigan Greenhouse Growers Expo is only a month away and registration is open! Come join your fellow growers Dec. 4-6 at the DeVos Place Conference Center in Grand Rapids, Michigan. The Michigan State University Extension floriculture team has been working hard to develop an informative yet entertaining lineup of education sessions that cover perennially popular subjects as well as current issues and trendy topics.
With careful advisement from the Metro Detroit Flower Growers Association and the Western Michigan Greenhouse Association, we have selected a schedule that includes substrate composition and nutritional monitoring, retail and marketing strategies, insect and disease management, and sprayer tank mixology. These programs feature presentations by a range of Extension and industry experts and are designed for target audiences across the organizational spectrum from entry-level employees to operations managers.
Both new and experienced growers will benefit from presentations on substrates, nutrition and young plant production. Brian Jackson from North Carolina State University discusses the finer points of substrate composition, while Garrett Owen from Michigan State University covers the ins and outs of nutritional monitoring. Sessions include:
Substrate Perspectives: Materials, Mixing and Management
Fert, Dirt and Squirt: Nutritional Monitoring of Greenhouse Crops
Substrate Evolution: Can Wood be Good?
The marketing and retail sessions will touch on a variety of subjects that include product trends and success stories in retail garden centers, conducting and applying consumer research and attracting the next generation of customers. Featured speakers include Bridget Behe of Michigan State University and a discussion panel consisting of Joe Miedema from JW Greenhouses, Chris Schwartz from Schwartz's Greenhouse, Mark Weesies of Weesies Brothers Garden Center and Mike Ouding from River Street Flowerland. Be sure to catch these sessions:
Who is Your Customer? Gathering and Using Information
Trending Products in Garden Centers and Secrets to Success
Recruiting the Next Generation of Customers
In addition to the popular insect and disease management updates by Mary Hausbeck and Dave Smitley from Michigan State University, we are pleased to have Fred Whitford from Purdue University speak on pesticide rates and spray application performance. Whitford is known far and wide as an engaging and entertaining speaker. You'll want to make sure you catch at least one of his presentations. Julie Yocum from the Michigan Department of Agriculture and Rural Development helps us round things out by guiding us through a Worker Protection Standard (WPS) inspection so that you know what to expect if it ever happens at your facility. Sessions include:
Insect Pest Management and Understanding Tank Mixes and Adjuvants
Winning Against Plant Diseases
Measuring Pesticides: There is More than You Realize
Adjuvants and the Power of the Spray Droplet
What to Expect During a WPS Greenhouse Inspection
Growers interested in technology should plan on attending "Matching the Lighting Fixture to the Application" by Erik Runkle of Michigan State University and "A Grower's Guide to Greenhouse Gadgets" by Roberto Lopez and Garrett Owen of Michigan State University. Growers may also be interested in "Increasing Greenhouse Energy Efficiency" by Heidi Lindberg and Charles Gould of Michigan State University during the Greenhouse Vegetable session.
For those producing edible plants such as leafy greens, herbs and vegetable transplants, there are a few sessions are that very pertinent, including:
Greenhouse Produce Safety Regulations: Am I On the Hook?
Tips and Tricks to Limit Disease
In-house Nutritional Monitoring of Vegetable Transplants
The educational program also features two sessions on greenhouse research, trends and challenges with presentations by members of the Michigan State University Extension floriculture team. For added value, there's greenhouse vegetable production education, hoop house how-to and a whole lot more offered by our partners at the Great Lakes Fruit, Vegetable, and Farm Market Expo.
Visit the Michigan Greenhouse Growers Expo website for the full session schedule.
Registration is now open. Early birds can save $20 by registering before Nov. 15, 2018. Attendees and exhibitors can find registration, lodging and trade show information at the Great Lakes Expo website.