2020 Great Lakes Hop & Barley Conference
SAVE THE DATE March 6-8, 2020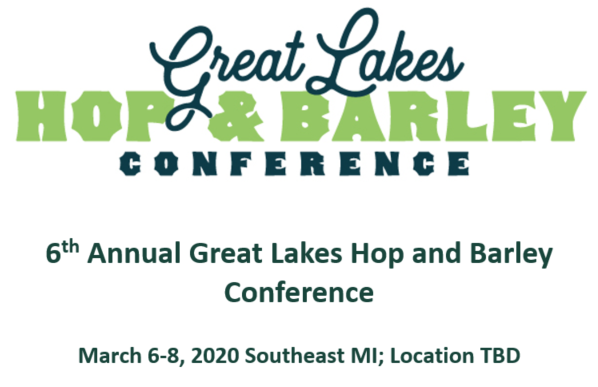 Prominent national and international speakers will be on hand to discuss: horticultural practices, pest and disease control, harvest and post-harvest practices, nutrient management, and much more. There will also be a brewer/grower networking session that focuses on hop and malt barley quality. The session will provide growers with a better idea of quality requirements and help align the supply of Michigan grown hops and malt barley with brewer needs. Dozens of vendors will be on hand to discuss the latest and greatest opportunities available for growers to improve production practices and enhance efficiency of their operations.
Please continue to visit the MSU Great Lakes Hop and Barley Page, Michigan State University Extension's hop webpage, or the MSU Hops News Facebook site for up to date information.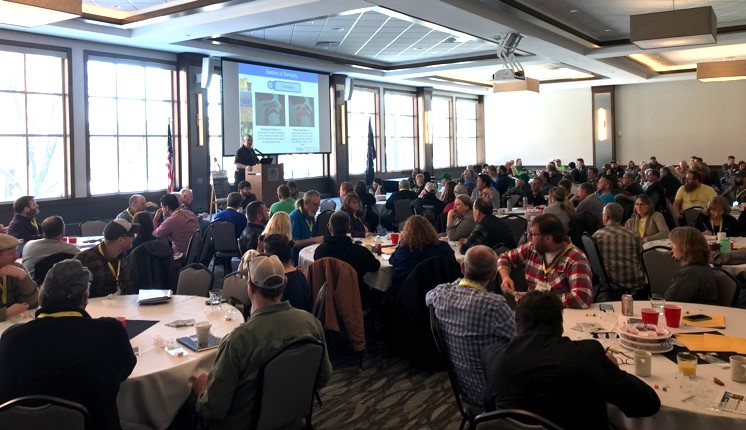 Sponsorship and Vendors
Sponsor and Vendor registration will be forthcoming. For more information about sponsorship, having a display at the event or to discuss payment options, please contact Betsy Braid at 517-884-7081 or braidbet@msu.edu
Accommodations
Michigan State University is committed to providing equal opportunity for participation in all programs, services and activities. Accommodations for persons with disabilities may be requested by contacting the event contact two weeks prior to the start of the event. Requests received after this date will be honored whenever possible.