2021-2022 Michigan Planning and Zoning Court Cases
The annual 2021-2022 summary of Michigan planning and zoning court cases is available to the public.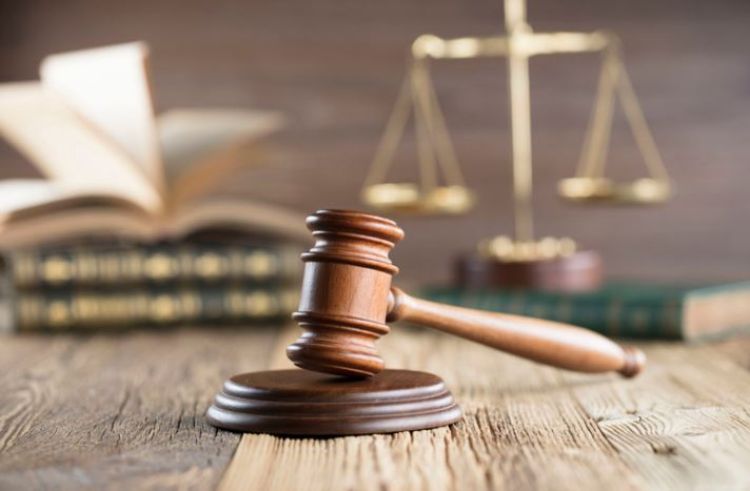 Each year, Michigan State University (MSU) Extension land use educators compile a set of cases specific to planning and zoning. The "2021-2022 Summary of Select Michigan Planning and Zoning Court Cases" is now available and includes cases from the Michigan Supreme Court (MSC), Michigan Court of Appeals (COA), and the Federal Appeals Court (6th Circuit). This year's edition also includes two Federal District Court cases.
The courts interpret and apply land use laws and regulatory ordinances to balance civil rights, constitutional rights, private property rights, and public interests. A state-of-the-art planning and zoning practice includes an annual or semi-annual review of federal and state court opinions because they can be consequential at the local level, depending on the court and the scope of the decision.
Notable in 2022, the U.S. Supreme Court found the City of Austin's regulation for off-premises signs (billboards) was content-neutral and not content-based (City Austin v. Reagan National). This highly anticipated decision was the first since Reed v. Gilbert (576 US 155 (2015)) and underpinned the importance of content-neutral, narrowly tailored sign regulation that furthers a legitimate governmental interest.
Other noteworthy federal cases in Michigan for 2021-2022:
P. Dev., LLC v. Charter Twp. of Canton, MI: elements of the Township's tree preservation ordinance were found to be unconstitutional (takings);
Taylor v. City of Saginaw, MI: tire chalking, as a tool for parking enforcement, was found to be a warrantless search;
United States of America v. City of Troy: the City's ordinance and decisions burdened the religious exercise of a Muslim group and violated RLUIPA; and
Wineries of the Old Mission Peninsula v. Peninsula Township: certain standards of the Township's special land use conditions that applied to wineries and/or chateaus failed to advance a reasonable governmental interest, were vague, and not the least regulation necessary.
The Michigan Supreme Court ruled in Township of Fraser v. Haney that the statute of limitations does not apply to zoning violations and reversed the Court of Appeals judgement (331 Mich. App. 96 (2020)). Under the MSC decision, the nuisance is not time limited. Rather, the nuisance caused by keeping hogs in a commercial district is a land-use zoning violation and a nuisance per se as long as the use continues.
The aggrieved party standard continued as the basis for several appeals in 2021-2022. In Kullenberg v. Township of Crystal Lake, the COA determined the plaintiff did meet the aggrieved party standard. In Hirer v. Village of Mackinaw City and Eveleigh v. City of Charlevoix, the plaintiffs did not meet the aggrieved party standard. To be aggrieved, a party must demonstrate they suffer special damages or unique harm not common to other similarly situated property owners, Olsen v. Jude & Reed LLC, 325 Mich. App. 170 (2018).
Other Michigan cases underscored elements of current zoning practice. In Duda v. Township of Little Traverse, the court reaffirmed there must be a showing of practical difficulty to grant a dimensional variance. Two cases related to the timeline for appeal to Circuit Court included unique factual elements affecting eligibility under MCL 125.3606(3). The first involved a casual exchange between attorneys (Williams v. City of Harbor Springs) and the second addressed unique circumstances, poor communication, and general disruption stemming from COVID-19 (Green Skies Healing Tree, LLC v. Flint Zoning Bd. of Appeals).
Cases to watch in 2022-2023:
Long Lake v. Maxon: In this case involving the use of drones for zoning enforcement, the Michigan Supreme Court vacated the COA judgement (336 Mich. App. 521 (2021)) and remanded the case back to the Court of Appeals "to address the additional issue of whether the exclusionary rule applies to this dispute" (2022 Mich. LEXIS 981).
Pegasus Wind v. Tuscola County: This COA published case involves eight variance requests for wind turbines under the Airport Zoning Act (Act 23 of 1950 (Ex. Sess.)). At issue (among many) is the application of the practical difficulty standard under Airport Zoning. At the time of drafting this article, the MSC had not made a decision on the leave to appeal. The Michigan Municipal League (MML) and the Michigan Townships Association (MTA) have filed amicus briefs.
James Twp. v. Rice: This case involves attorney fees and costs to a farm or farm operation that successfully defends a nuisance action under the Michigan Right to Farm Act (Act 93 of 1981). Leave to appeal was granted by the MSC, October 2021 (969 N.W.2d 70).
Summaries of the cases mentioned in this article, and several others, are in the 2021-2022 Summary of Select Michigan Planning and Zoning Court Cases. Published Court of Appeals and Supreme Court decisions are legally binding on future interpretation of the law. Unpublished Court of Appeals decisions are not binding but are instructive of how the courts interpret or apply the law. The Federal District Court's interpretation of state law (as opposed to federal law) is not binding on state courts, although state courts may find their reasoning persuasive.
For regular updates on planning and zoning related court cases, attorney general opinions, legislation, research and training opportunities, MSU Extension provides an email list-serve for professional planners, zoning administrators, municipal attorneys and others. For information about that service, contact the author.
Previous year court summaries are also available:
2020-2021 planning and zoning court cases
2019-2020 planning and zoning court cases
2018-2019 planning and zoning court cases
Court case summaries on this website date back to 2003.
MSU Extension's government and community vitality team of educators offer training for elected and appointed officials for improved effectiveness in several areas, including various public policy issues, regulation, public engagement, and more. By working together with local elected and appointed officials, and interested citizens, MSU Extension provides education on critical local and state issues. For more information, visit www.msue.msu.edu.