4-H Alumni Ashleigh Apel gives back with 4-H STEAM Corps
Wayne County 4-H alum Ashleigh Apel shares her experience as a 4-H STEAM Corps member and how 4-H has impacted her life overall.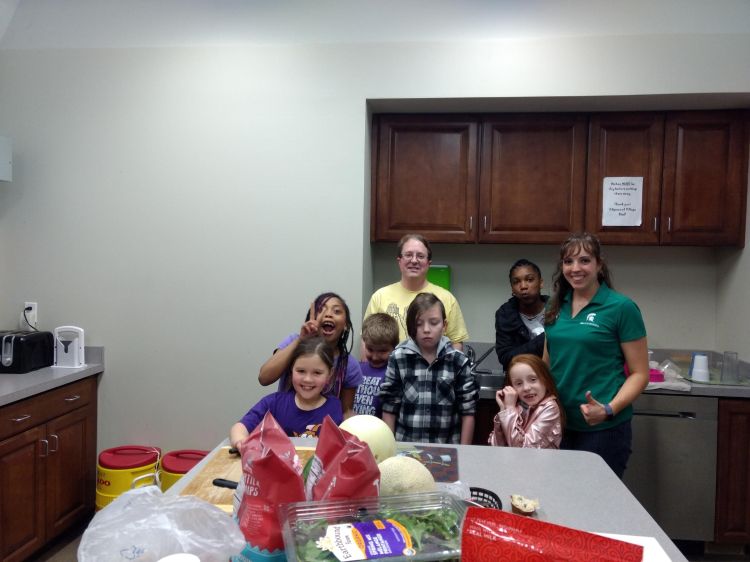 Last year, Michigan 4-H alumni Ashleigh Apel spent a year giving back to the program that touched her life so much. In August, Ashleigh finished her eleven-month term with 4-H STEAM Corps in Ingham County, where she helped to connect young people with science, technology, engineering, art and mathematics (STEAM) learning opportunities.
"I was involved with Girl Scouts and Venture Scouts growing up but 4-H was always my favorite," said Ashleigh, who participated in Wayne County 4-H as a young person, taking part in various livestock, arts and leadership programs. "But I didn't see a lot of other kids getting these same opportunities which is why I got involved. I loved being able to be the person to provide the 4-H experience to other kids."
4-H STEAM Corps is a new program that was first implemented in the fall of 2018. Part of the Michigan's AmeriCorps portfolio, 4-H STEAM Corps is hosted by Michigan State University Extension with funding from the Corporation for National and Community Service. The program offers individuals the opportunity to serve their community and meet important needs through intensive service. Across Michigan, 4-H STEAM Corps members like Ashleigh help to connect underserved young people with youth development programming while improving attitudes about and interest in the important STEAM fields.
In an effort to reach youth in Ingham County where she was placed, Ashleigh implemented a number of SPIN (special interest) clubs. SPIN clubs meets for a short period of time, six to eight weeks, to learn about a certain topic or project. These clubs are especially effective for under-served youth as they require much less time and commitment than a normal club but provide a great glimpse into the opportunities that 4-H can provide.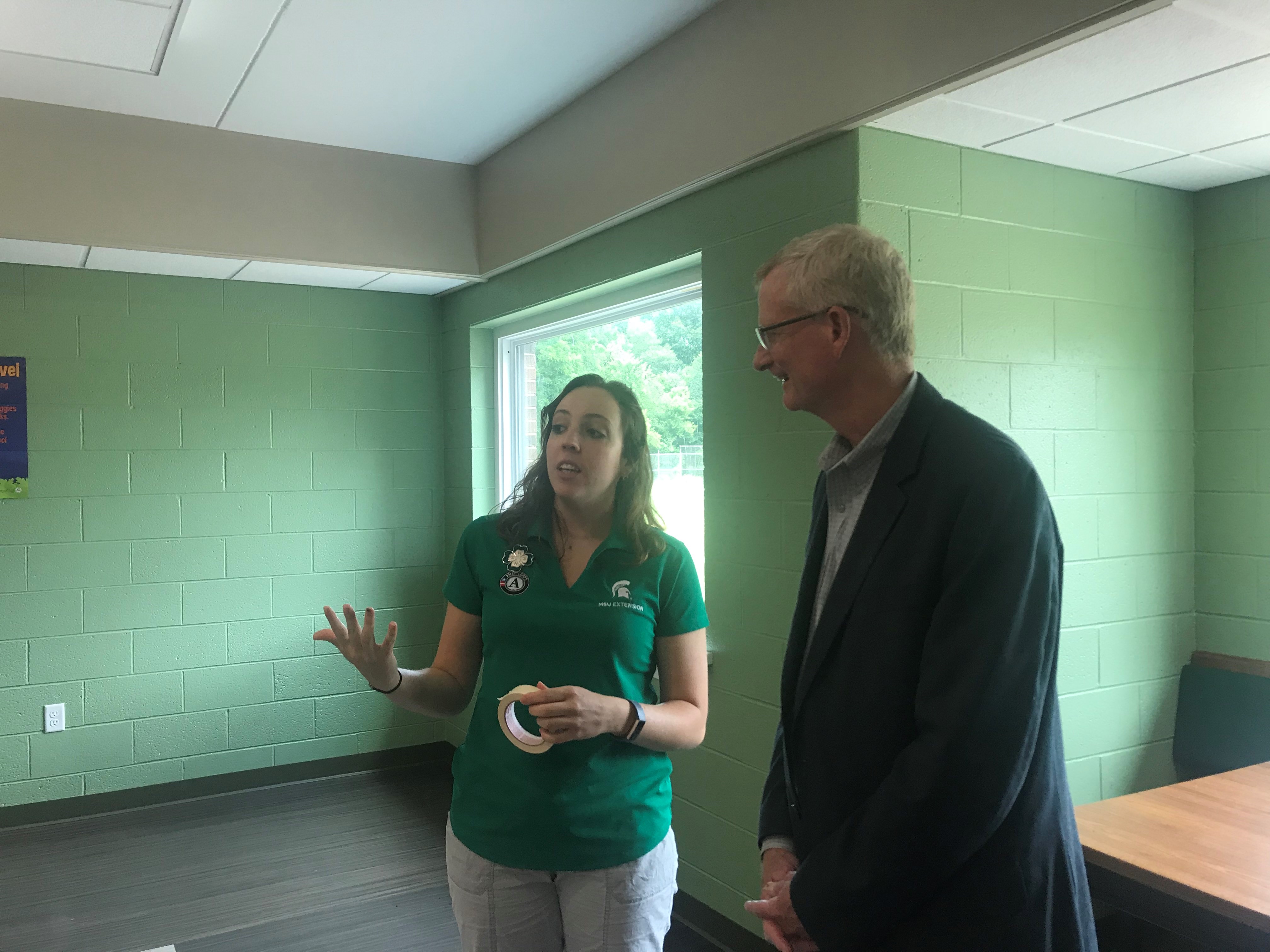 Ashleigh worked with different organizations including schools, community centers, churches and libraries to reach a variety of youth in her community. Ashleigh also sought out unique partners like Highfields Ranch in Onondaga. Highfields, a non-profit that provides children, youth and families with opportunities to become more responsible for their lives and to strengthen their relationships with others, became home to a robotics SPIN club. Angel House in Mason, a therapeutic mother/baby residential program for pregnant and parenting teen girls in foster care or the juvenile courts, hosted an animal therapy SPIN club. Both programs were a resounding success for both Ashleigh and the youth she served.
Ashleigh, who is currently working towards in master's degree in youth development at MSU, credits 4-H for not only providing her with valuable work experience but also the passion for the career path she was chosen.
"4-H really helped me determine my future and had a huge influence on my life," said Ashleigh. "4-H really opened so many doors for me and introduced me to many people that will be in my life for a long time."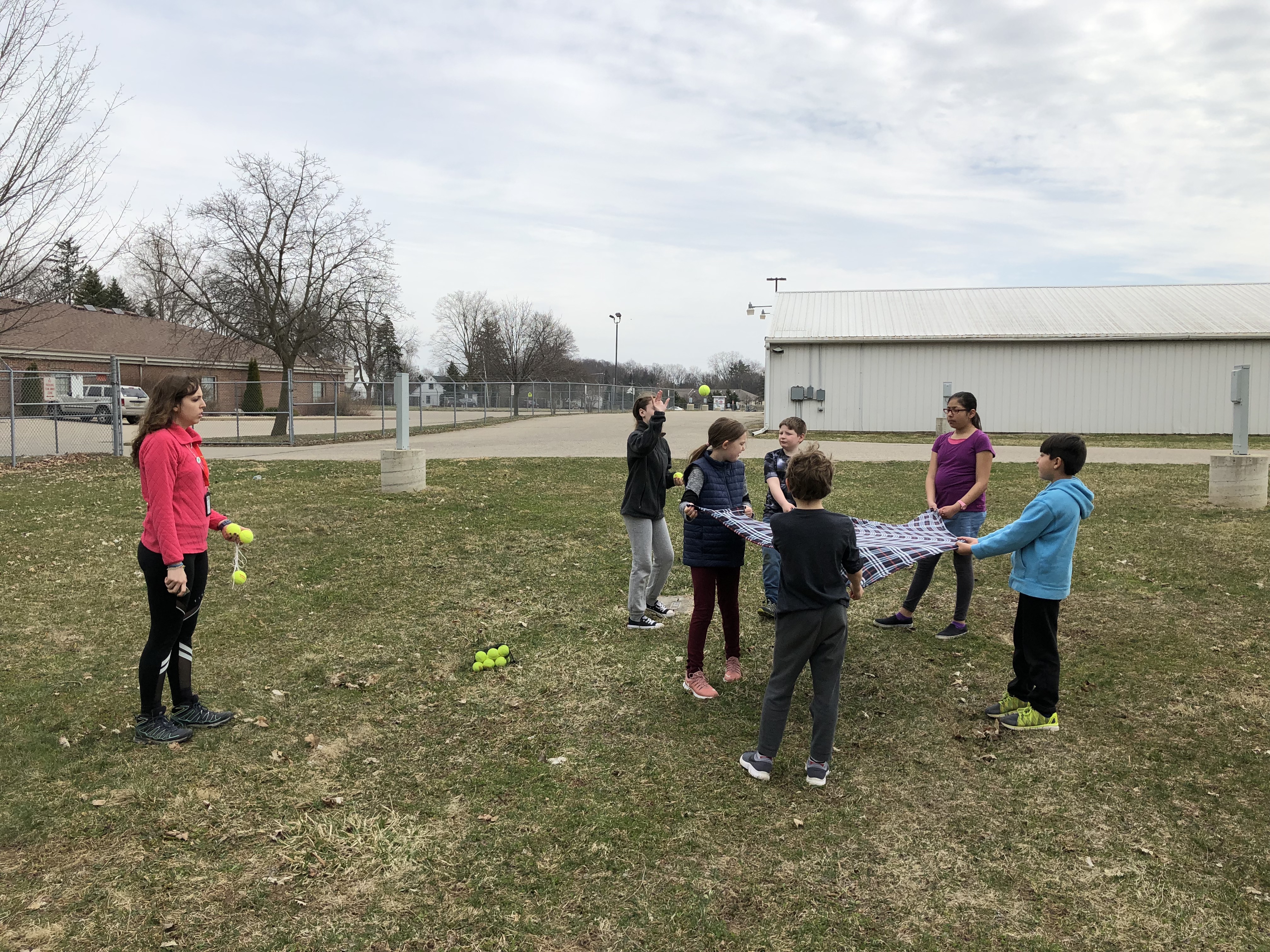 Though her time in 4-H as both as youth and AmeriCorps member are now over, Ashleigh is not done with 4-H forever. She hopes to host her own SPIN club sometime in the future and encourages others to join her as a 4-H volunteer.
"Think about how much you can give back to future generations. You could be the difference or the person who changes that youth's life."
For adults looking to get involved, visit the Becoming a 4-H volunteer website or 4-H STEAM Corps, which is currently recruiting winter-term members (serving nine month terms beginning in February). To learn about getting young people involved, visit the Michigan 4-H website.