4-H Exploration Days prepares youth for the world of work
Are you ready for your future? 4-H Exploration Days workforce development session helps participants prepare for the world of work.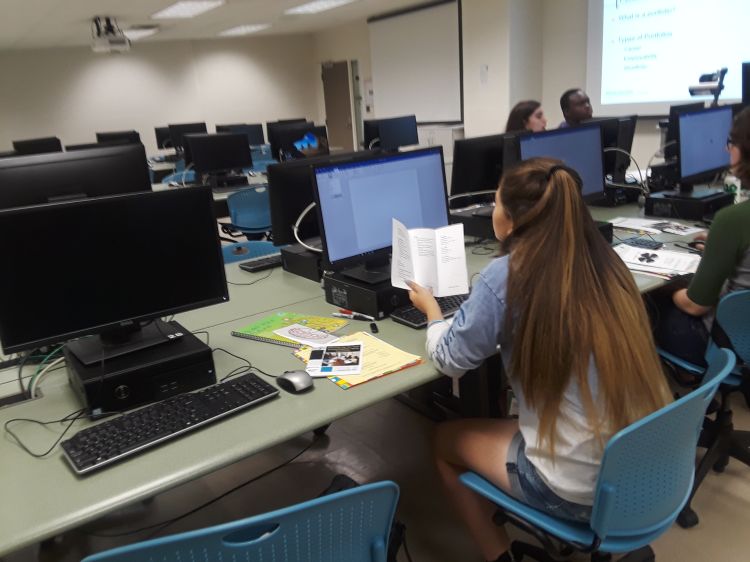 4-H Exploration Days is an annual pre-college program offered through Michigan State University Extension for youth ages 11 to 19 and involves about 2,400 participants from across Michigan in a multitude of hands-on learning sessions, field trips and recreation opportunities. One of the full-day sessions youth can attend during 4-H Exploration Days is Ready for Your Future, which provides a total of nine hours of workforce development education.
One of the unique aspects of Ready for Your Future is the number of MSU Extension staff, campus and off-campus volunteers that come together to help young people work on their plans for their future. This includes working with staff members from the MSU Career Services Network—the same folks that work with business, industry and MSU students every day as they build their future.
As a part of this session focused on youth ages 14 and up, participants discover what employers are looking for in resumes and portfolios. Time is spent on creating a resume and shortfolio (short portfolio) while youth learn to communicate about all of the life skills they have gained through their 4-H, work, school and volunteer experiences. Individuals participate in mock interviews with professionals, get feedback about answering difficult questions and learn how to make a positive first impression. Past participants have felt that this session was very valuable and helpful in preparing for their future.
We would like to help you get ready for the workforce at the 2019 4-H Exploration Days taking place June 19-21 on the campus of MSU in East Lansing, Michigan. Visit the 4-H Exploration Days website to learn more and register for session number 302. Join us for 2019 as we celebrate 50 years of 4-H Exploration Days!
Michigan State University Extension and Michigan 4-H Youth Development help to prepare young people for successful futures. As a result of career exploration and workforce preparation activities, thousands of Michigan youth are better equipped to make important decisions about their professional future, ready to contribute to the workforce and able to take fiscal responsibility in their personal lives. For more information or resources on career exploration, workforce preparation, financial education, or entrepreneurship, email us at 4-HCareerPrep@anr.msu.edu.