MSU student shares a day of work at an MSU Extension urban agriculture research center
Lauren Sawyer shares her observations and experiences as the summer 2021 intern at the MSU-Detroit Partnership for Food, Learning, and Innovation (DPFLI), reflecting on the opportunities she has had to learn about agriculture and the city of Detroit.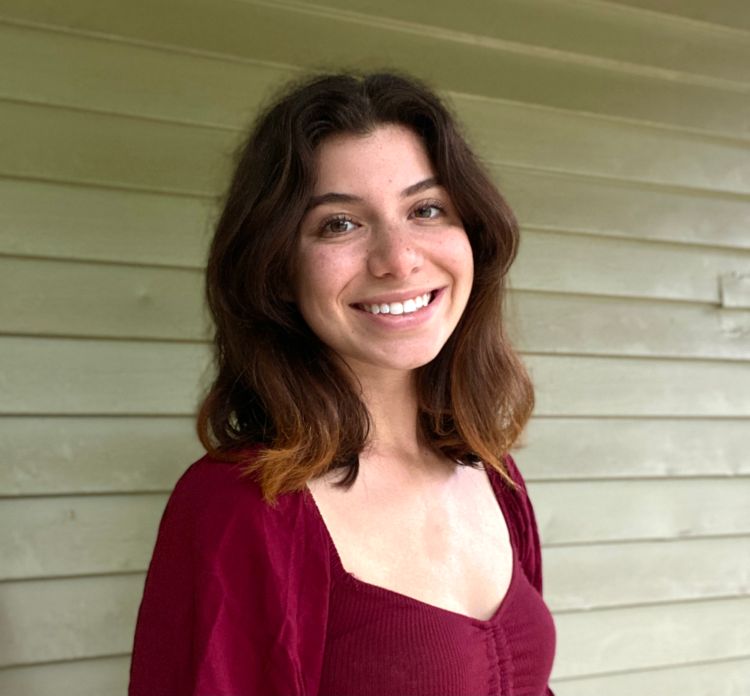 The MSU-Detroit Partnership for Food, Learning and Innovation (DPFLI) promotes urban agriculture research through community-based initiatives. The DPFLI is a resource for urban growers, students and neighbors to come together and learn about agriculture and nature, as well as share space with one another. Current programs focus on soil research, food production and volunteer days.
A part of Michigan State University Extension, the DPFLI site was founded in 2017 and has continued to develop its programs every year. The work accomplished there is not easy, as I have learned in my eight weeks as a summer intern, but meeting folks of diverse backgrounds and researching justice issues in the Detroit urban agriculture sector has been a rewarding experience.
My day begins when I arrive at the site, located in the Brightmoor neighborhood of Detroit. As one of the most agriculturally dense neighborhoods in the city, Brightmoor holds influence in the world of urban gardening. Every person in the area that I have met is friendly and I often hear music and children playing when working.
DPFLI inhabits the land that a school once resided on. Oftentimes, when working, a comment will be made about the school still being around, as bricks and other infrastructure debris are unearthed. The site is also surrounded by homes and organizations, including a Wellspring Learning Center, which offers reading and math education as well as Cass Community Social Services. We usually begin work early in the morning in order to beat the heat that envelops us before noon. This is a time I cherish my work routine. I spend a few moments lacing up my work boots, finish my coffee, and enjoy how it feels to not be covered in dirt and sweat. Some could say I am 'bracing myself' for a long day of work, but I like to think of it as earning my shower.
Although work varies each day, we generally weed beds or plant crops. The site irrigates using a drip line, which has been notoriously pesky this season. There are too often leaks in different lines that snake between plants. We solve this issue with sturdy plumber's tape, tight knots or replacing the line completely. Drip lines are a sustainable method of irrigation that allows for efficient watering of crops, versus watering by hand or with other tools and methods.
Aside from the sustainable methods of agriculture performed at the site, we also promote sustainability through various initiatives such as reusing materials whenever we can and composting leftover food. We strive to support the local community by creating a space to gather, donating food and offering opportunities for environmental education. Our first volunteer day of the 2021 season was held mid-June, with graduate students from the University of Michigan assisting in various projects. Volunteer days are an excellent way to spread the mission of DPFLI, as well as work together on creating a beautiful outdoor space.
As the day passes by, we harvest crops, including strawberries and garlic scapes. The pesky drip line is turned on, watering plants that need it, especially with the sunny weather. Neighbors stop by to say hello; for some, this is their first visit to the site - others are regulars. I enjoy working without music playing on my phone, as it gives me time to reflect on everything I've learned since beginning my internship.
By the end of the day, I am covered in dirt and sweat, ecstatic to drive home and take that shower I worked hard for. This is not necessarily how I envisioned I would spend my summer - participating in urban farming, that is. Despite that, I enjoy working with my hands outside instead of in a cubicle. As I leave, I remind myself of how fortunate I am to have this position - one that is enriching personally and academically. It motivates me to learn whenever I can, about whatever I can, while in this internship.
Lauren Sawyer is an undergraduate student at MSU studying environmental studies and sustainability through the Department of Community Sustainability. She is a proud College of Agriculture and Natural Resources representative in ASMSU, the university's undergraduate student government, as well as the president of Sustainable Parks and Recreation Club. Outside of academics, she is a passionate reader and beachgoer. Her favorite farm tool is the broadfork and loves all types of vegetables.