Act now if you want to rent garden space in Grand Rapids
A survey of community gardens by MSU Extension finds that many already have waiting lists.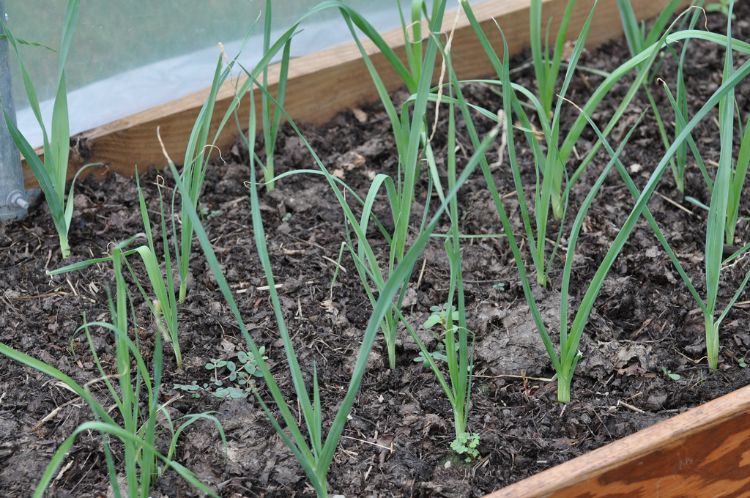 Paul Haan has served as the volunteer coordinator of the Perkins Community Garden in northeast Grand Rapids for several years. He says, "Very few spots come available each year and we have a long waiting list."
This statement was repeated by many of the community gardens that Michigan State University Extension talked with when conducting a phone survey in March 2014 of the Grand Rapids community garden coordinators we could find. Several gardens that are listed in a 2007 online guide published by the Greater Grand Rapids Food System Council no longer exist. However, some community gardens are expanding and new ones are being created so quickly, it is hard to keep up.
Lindsey at Eastown Community Association said they reconfigured their garden space and will now have 16 raised bed plots. She said ECA expects these plots to be rented quickly. Lance Kraai with New City Urban Farm said their community garden space is already full. Angela with the Garden of Eatin' community garden, a project of The Other Way Ministries, on Grand Rapids' west side said she is in the process of contacting past garden plot renters first and plans to open up what is left to the public for rental. She is also in the process of seeking donations of seed, gardening tools, and compost for the community garden.
Community gardening has become very popular in Michigan. MSU Extension has a dedicated web page and several educational programs geared toward people gardening in community spaces.
Several MSU Extension educators work to promote the health benefits of gardening. In addition to eating more fresh fruits and vegetables, gardeners burn calories and relieve stress when working outside. If crops are planned correctly, some gardeners can save money over shopping at a grocery store, especially if produce is preserved through freezing, dehydrating, canning, or proper storage. For tips on produce preservation techniques, view the Michigan Fresh Fact Sheet Series available free online.
If you are interested in renting community gardening space in Grand Rapids, act quickly as spaces tend to go very fast. Here is a list of some of the public community gardens in Grand Rapids offering garden space. You may also want to ask your neighborhood association or local churches if they know of community garden space available near you.
Baxter Treehouse Community Garden
1045 Logan Street SE
Grand Rapids, MI 40506
https://www.facebook.com/treehousegarden
Creston Community Garden
Two locations: Carrier and Carman Avenue in northeast Grand Rapids
Contact Creston Neighborhood Association for up-to-date information.
http://crestoncommunitygardens.org
Eastown Community Association Garden
415 Ethel SE
Grand Rapids, MI 49506
http://www.eastown.org
Garden of Eatin'
(The Other Way Ministries)
35 National Avenue
Grand Rapids, MI 49504
Contact: cluleya@mail.gvsu.edu
Hillcrest Garden
1412 Lyon SE
Grand Rapids, MI 40503
Even though this is a very large garden, a waiting list has been started for rental plots. First priority goes to Fulton Heights neighborhood residents.
http://fultonheights.org/hillcrest-garden/
Perkins Community Garden
1625 Perkins NE
Grand Rapids, MI
http://www.foodshed.net/perkins/