Apprenticeships are on the rise: Consider this opportunity to earn and learn
Learn the advantages of apprenticeships and how to access them.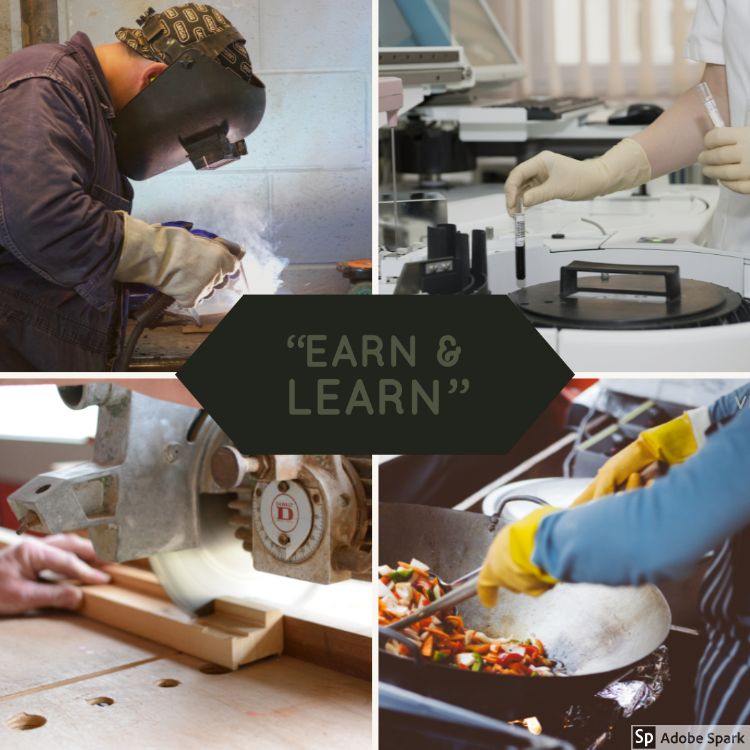 Are you looking for an opportunity to learn skills in high demand while earning income? By applying for an apprenticeship program, you can do just that—earn and learn. Plus, once you complete a registered apprenticeship program, you will receive certification that is nationally recognized by industry experts.
Apprenticeship opportunities are on the rise! According to the United States Department of Labor Employment and Training Administration, there were over 533,000 registered apprentices nationwide in 2017, an increase of 42 percent since 2013. In addition, there were over 22,000 registered apprenticeship programs across the United States in 2017. When it comes to apprenticeship here in Michigan, we ranked third just behind California and Ohio in the number of active apprentices, fifth in the number of active programs and eighth in terms of new apprentices and new programs developed.
Historically, apprenticeships were found mainly in the manufacturing, construction and energy industries. In 2017, the top 30 occupation titles of active apprentices were still mainly associated with these industries - with electrician and carpenter at the top. To meet this demand, Michigan State University offers an Online Electrical Apprenticeship program. The educational experience is a four-year program registered with the U.S. Department of Labor (USDOL), Office of Apprenticeship and Training.
Apprenticeship opportunities are not just in the skill trades area. Telecommunication technician, firefighter, pharmacy support staff and cook also made it to the top 30 list in 2017. Currently, there are over 1,000 apprenticeship occupations and they can be found in almost all industries including social service, business and finance, hospitality, information technology, telecommunications, transportation, healthcare and many more.
What are the many benefits of an apprentice program?
Earn income while you learn skills, reducing the need to take on debt.
Gain support and on-the-job training from an industry expert.
Job-related technical instruction with the possibility of earning college credit.
Receive certification recognized nationally.
Potential to earn over $300,000 more in your lifetime than your peers in a similar occupation if you complete an apprenticeship program.
How do I find apprenticeship opportunities?
There are a number of ways to find an apprenticeship program. The Apprenticeship Finder sponsored by U.S. Department of Labor Career One Stop allows you to look for apprenticeship opportunities nationwide. Locally, you could go to the nearest American Job Center, known in our great state as Michigan Works! The Advance Michigan Center for Apprenticeship Innovation charged with expanding registered apprenticeships has even created an apprenticeship hotline you can call at 734-229-3559 with questions.
Michigan State University Extension and Michigan 4-H Youth Development help to prepare young people for successful futures. As a result of career exploration and workforce preparation activities, thousands of Michigan youth are better equipped to make important decisions about their professional future, ready to contribute to the workforce and able to take fiscal responsibility in their personal lives.