April showers bring – mushrooms!
Milder spring weather encourages mushroom fungi growth in wooded and wild areas that can be a source of recreation and income. Extreme care must be taken however to insure any mushroom being harvested is safe for handling and consumption.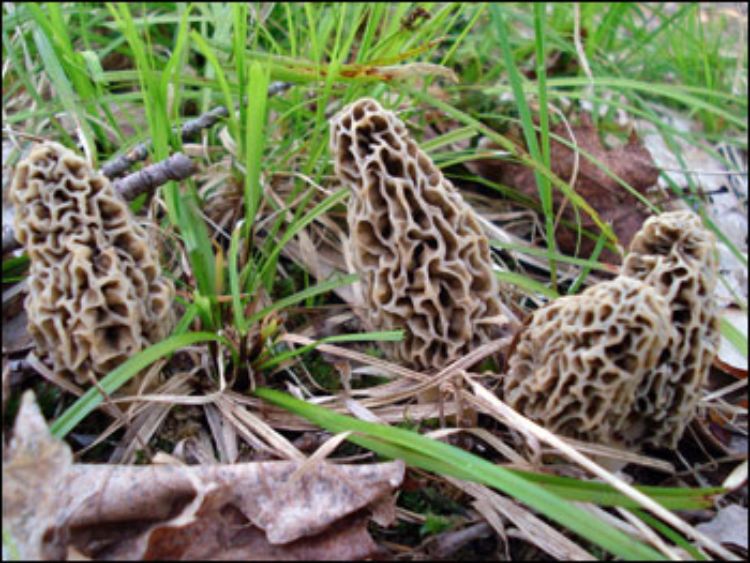 Mushroom hunting is a celebrated recreational activity throughout Michigan. There are even a few Michigan communities that host festivals dedicated to mushroom hunting. Morels are considered the most popular of these wild treats. While there are several wild mushroom varieties considered safe for consumption, there are some that should not be picked.
Extreme care must be taken to insure the varieties being harvested are safe for handling and eating. Although there are several species considered "safe," there are many more that can cause unpleasant illnesses or even fatality. Michigan State University Extension has created a public bulletin detailing the dangers of improper mushroom identification. Another valuable source of information is provided by the U.S. Forest Service publication, General Technical Report NRS-79.
When hunting for mushrooms, always receive proper permission if you're entering and harvesting on an unfamiliar property. Most publicly owned lands allow mushroom harvesting for recreational purposes but they may require permits if your intention is to re-sell the products. The U.S. Forest Service requires permits on their land for commercial harvesting, which should be available through their local offices.
State and federal food codes require that for sale or resale, "mushroom species picked in the wild shall be obtained from sources where each mushroom is individually inspected and found to be safe by an approved mushroom identification expert." Currently, Midwest American Mycology Information (MAMI) is working with Michigan Department of Agriculture and Rural Development (MDARD) and others to offer training that will provide successful participants certification in compliance with food codes.
Workshops are being offered across the state beginning on April 18, 2015 in Allegan; April 25 in Traverse City; and concluding May 2, in Marquette. There is a certification fee $175. Additional information or online registration can be found on the MAMI website.