Be a midterm voter!
Here are some ways to be ready to vote in midterm and local elections.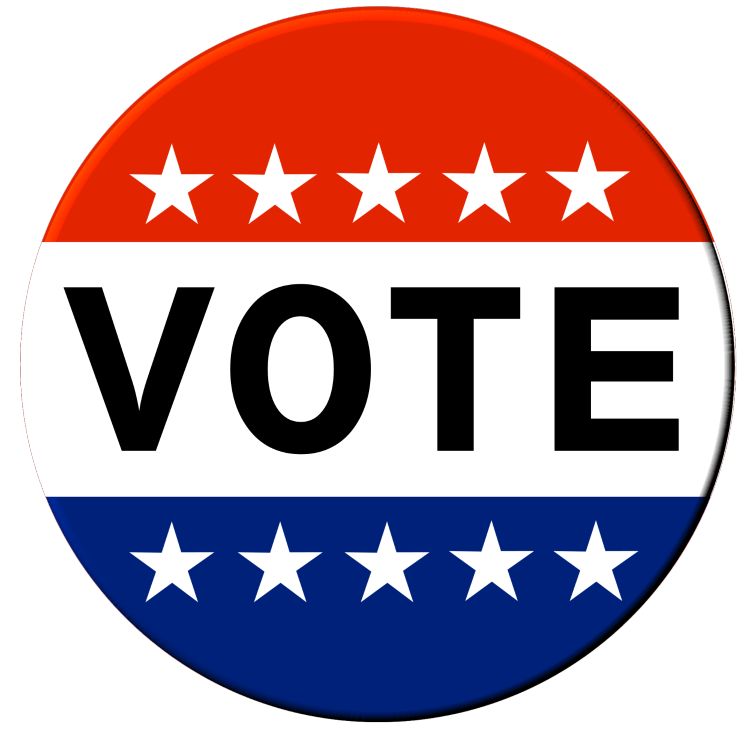 "Elections belong to the people. It's their decision. If they decide to turn their back on the fire and burn their behinds, then they will just have to sit on their blisters." ― Abraham Lincoln
In early August 2018, more Michigan voters made their way to the polls than in any midterm primary election since 1978, according to the Detroit Free Press. With the general midterm election following close behind, here are some ways to make sure you and all of your friends are ready and excited to get out and vote.
Why vote in midterm and local elections?
Sometimes it seems difficult to garner enthusiasm and motivation to participate in midterm and local elections. Currently, only about 40 percent of the voting eligible population votes in midterm elections. However, there are many reasons why voting in midterm and local elections is even more important to our democracy (and your everyday life) than a presidential election. First of all, in midterm elections, we elect all of Michigan's legislature as well as the entire U.S. Congress. Both state and federal legislatures play a large role in determining the policy direction of the state and country, respectively.
Also, many decisions that affect people in their daily lives never make their way to the federal government. State, county and municipal governments often determine how federal programs are implemented locally, including those related to roads, education and public health. Local and state elections are also won by smaller margins. In these elections, the winner can be determined by a relatively small number of votes, meaning your vote may be more influential than in the more-popular presidential elections. You have a chance to make a big impact on the issues you care most about. You have a voice and vote, and with the help of the resources below, you can easily use them.
Be informed
Finding information on the races, not only statewide but in your district, can seem daunting. However, thanks to the League of Women Voters, people can easily access information on all of the candidates and issues on the ballot in November at Vote411.org. It is as easy as typing in the address where you are registered to vote and clicking through the races to compare candidates. It also allows you to read the proposals that will be on the ballot in November.
This year (2018) is an important midterm for Michigan voters because there are several statewide races taking place including governor and a U.S. Senate seat.
Plan ahead
Resister to vote or make sure you are registered to vote. Michigan voters can register either by mail or in person at their city or township clerk's office. You can access the Michigan voter registration form.
If you register by mail, a few additional requirements apply:
Your first time voting must be in person. If you register by mail, you cannot vote absentee in your first election.
Send in a copy of identification in the mail. Do not send the original.
To be eligible to vote, voters must register 30 days before the election. For the 2018 midterms, you must be registered by Oct. 6. Voters can register as long as they will be 18 before the next Election Day (that is, anyone born on or before Nov. 6, 2000). After Nov. 6, however, all those born on or before Nov. 10, 2002, can register in preparation for the 2020 presidential election.
Get out the vote
It is vitally important to make a plan, make it to the polls and make your vote count. After registering to vote, locate your polling location by going to the Secretary of State website and entering your information. Polls are open from 7 a.m. to 8 p.m. As long as you are in line by 8 p.m., you will be allowed to vote. Polling places cannot turn you away due to long lines at the end of the day.
You will need an ID to vote, i.e., driver's license or other federal or state issued ID card, U.S. passport or Military, student or tribal ID card with photo. If you do not have a state issued ID, you can still vote by signing a brief statement saying you do not have a photo ID. More information can be found on the Secretary of State website.
Be a midterm voter
Midterm voting is not as daunting as it seems. While there are a lot of races on the ballot, taking a few minutes to compare candidates and review proposals allows you to contribute to our democracy in a big way. Be a part of the 40 percent. Be a part of growing that number. Be a midterm voter!
Resources
For more information about some of the resources mentioned above, see "Voter Turnout Shatters Recent Records for Michigan Primary Elections" from the Detroit Free Press and "Voter Turnout" from FairVote.
For more information about county-level government, check out "The structure of Michigan county government – Part 1" from Michigan State University Extension.
For more information about the elected positions you vote for, read "How many people do I vote for? – Part 1" from MSU Extension.
For more information about voting in Michigan, visit the Michigan Election and Voter Information page from Michigan.gov.
See how MSU Extension and Michigan 4-H are teaching youth about civic engagement through 4-H Capitol Experience.