Become an artisan cheesemaker
Going beyond common and making a distinctly appetizing cheese is a skill that will be taught by veteran commercial cheesemakers in an MSU Extension workshop. Cheesemaking as a business is the focus for participants who will experience hands-on learning.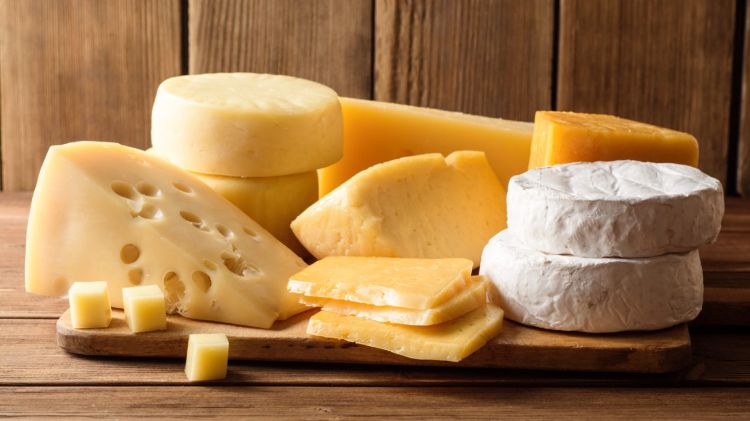 Love the squeak from biting into a fresh cheese curd? Delight in the sharpness of an aged cheddar? Savor spreading soft cheese on a toasted bagel? Dream of making cheese as a business? Then you may be interested in participating in the Michigan State University Extension Artisan Cheese Workshop.
This hands-on workshop led by experienced artisan cheesemakers will teach participants to make both hard and soft cheeses and learn how to make cheese as a business. Whether you are new to cheesemaking or have been doing it, there is much to learn of the art and science of making fine cheese. The workshop will be held at the Farmer's Creamery, 50 W. Kittle Road, in Mio on Nov. 5, 6, and Dec. 18, 2020.
John Partridge, MSU professor emeritus will lead the instructional portion, and Sue Kurta of Boss Mouse Cheese along with Kingsley and Sam Smith of Zingerman's Creamery in Ann Arbor will lead participants through the steps of making cheeses. MSU Extension educators, Stan Moore and I, will teach the business of cheese.
This 3-day workshop is meant to be intense and fun, enabling participants to experience cheesemaking as well as enjoying the products of it. To keep it safe, Michigan State University COVID-19 protocols will be followed including required masking, distancing, and small groups. Registration is limited to 15 who will be divided into two small groups for the duration of the workshop.
The products of artisanal cheesemaking are set apart from everyday cheeses and are meant for the discerning consumer who enjoys good cheese, appreciates it being made locally in small batches, and who is willing to pay a premium for a quality product. This is an opportunity to get into this value-added dairy business. To register, go to https://events.anr.msu.edu/cheese20/. If you have questions, please contact Phil Durst, MSU Extension at durstp@msu.edu.