BHEARD Organizes Three Day Workshop in Liberia
BHEARD gathered 30 representatives from various agriculture institutions to discuss streamlining priorities.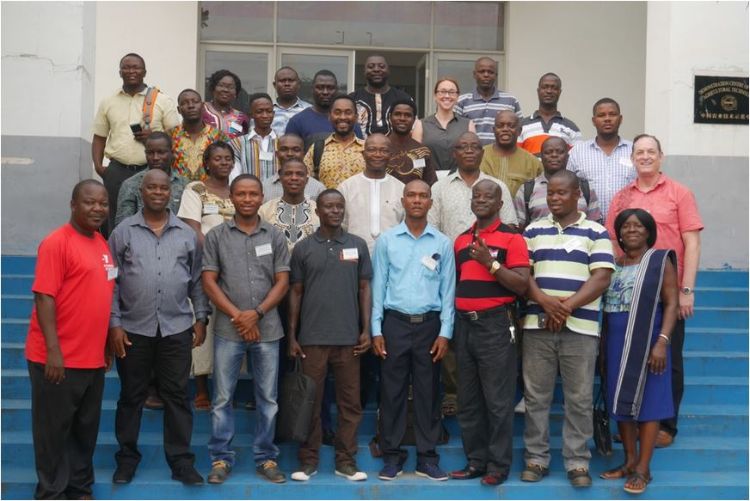 Stakeholders in Liberia's agricultural sector are supporting a move by the Borlaug Higher Education for Research and Development Program, (BHEARD) program "to integrate the activities of the different centers and research programs and to better align with the country's priorities in developing country's agriculture sector," according to a story in Front Page Africa.
The BHEARD program, supported by the U.S. Agency for International Development (USAID), develops agricultural scientists and increases agricultural research capacity in Feed the Future partner countries, including Liberia. The program is named after Dr. Norman Borlaug, an American biologist, humanitarian and Nobel laureate who has been called "the father of the Green Revolution."
The conference - which was held at the Central Agriculture Research Institute compound in Suakoko - hosted thirty representatives from various agricultural institutions in Liberia, some who are BHEARD fellows.
Read the full article in Front Page Africa here.