BHEARD Scholar one of 25 top women behind agriculture sector growth, reforms and transformation in Kenya
Dr. Shibia, BHEARD scholar who graduated at Texas Tech University in Agriculture and Applied Economic is one of 25 women behind Agriculture sector growth, reforms and transformation by the government of Kenya nominated by the government of Kenya.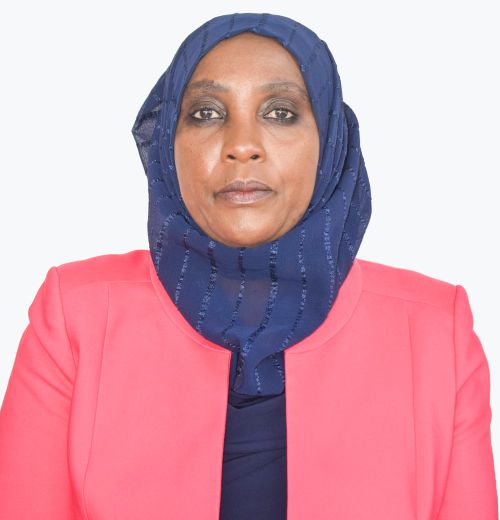 Dr Shibia is very passionate about risk management for the pastoral communities and the entire livestock. She is the main scientist working on the vegetative Index-Based Livestock Insurance in KALRO as an asset protection tool. Her educational, research, and development interests are richly engrained in her childhood experiences as born and raised in Marsabit County in northern Kenya, representing an economically marginalized region where communities derive their main livelihood from pastoralism and livestock. She is a research scientist-an applied economist working for the Kenya Agricultural & Livestock Research Organization (KALRO). Mumina has more than 15 years working experience in doing evidence-based scientific research in the livestock sector. She works on analyzing economic and financial impacts of technologies innovation management practices (TIMPs) for the livestock sector. Also, she does competitive livestock value chain mapping.
She has published widely in the field of livestock economics (camel, cattle, goats, sheep, and apiculture) targeting the northern Kenya. Dr Shibia is a Borlaug higher education for agricultural research and development (BHEARD) scholar and a research fellow for the Structural Transformation of African Agriculture and Rural Spaces (STAARS). Furthermore, she has robust quantitative and analytical skills built over from working on multidisciplinary policy-oriented projects that blend applied economics, geared towards promoting livestock and national development. Thus, contributes to inclusive development through research and evidence-based policy formulation for the sector.
She has also worked as a monitoring and evaluation expert for 3 national wide projects: Kenya agricultural productivity and sustainable land management, Kenya agricultural productivity and agribusiness, and Kenya adaptation to climate change in the arid and semi-arid lands funded by the World Bank and the Government of Kenya. Dr Shibia was further involved in the development of the Kenya Climate Smart Agriculture Project funded to a tune of USD 250 Million where the livestock research majorly receive support. Her interests include risk management and resilience of pastoral communities to drought shocks, food security, livestock value chain competitiveness, trade and policy, microeconomics and econometrics.