Biotechnology and Beans
First-generation Spartan Amber Bassett took a leap of faith when she decided to pursue her doctorate at MSU after completing her bachelor's degree at the University of Tennessee in Knoxville.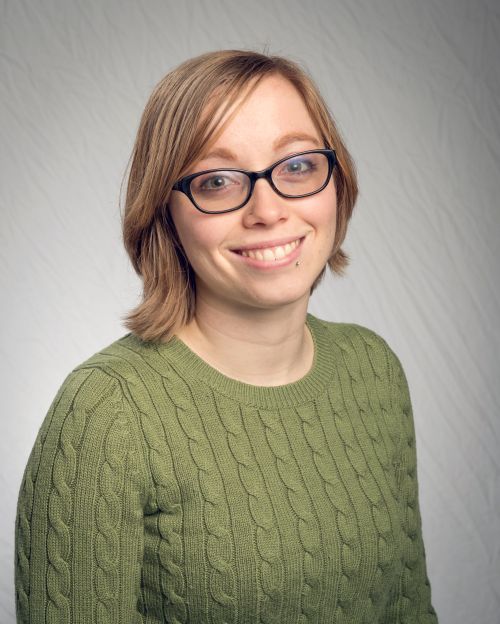 "I spent my whole life in Tennessee, so deciding to move to Michigan was a big decision," Bassett said. "I knew I wanted to work with plants and MSU has a great reputation for plant science programs."
Pursuing a Ph.D. in breeding genetics and biotechnology after studying biochemistry and cellular and molecular biology, Bassett was concerned about transitioning into a new field of study. However, after her initial MSU campus visit, her mind was at ease.
"I met with some professors that I would potentially be working with and they were very welcoming, so I knew this was the right fit for me. I also really fell in love with the campus. It's so beautiful here," Bassett said.
Beans are a staple food around the world. Bassett is hoping to discover new ways to reduce bean cooking time and improve bean taste. Since arriving in East Lansing, she has engrossed herself in examining how genetics determine flavor and texture in dry beans. She does most of her research in the U.S. Department of Agriculture dry beans genetics lab on campus, though she often finds herself crossing plants in the greenhouse or in the field during planting and harvest.
"Beans have a bad reputation for being difficult to cook or having too much sodium or sugar in canned products, but they're actually versatile ingredients and rich in protein and nutrients. We're working to breed beans that are more convenient for the consumer to prepare at home and have better texture and taste," she said.
While Bassett's future is yet to be determined, she hopes to continue working with beans. She's considered teaching and may choose to stay within academia, but her work in food science has piqued her interest in becoming an intermediary for plant breeders and industry food scientists.
Bassett said, "I have a lot of inter­ests, so I'm planning to wait and see what jobs are available after graduation before deciding which direction to take."
Reflecting on her decision to continue her education at MSU, Bassett said East Lansing was a good place to land.
"I could have chosen a different school and easily gotten overwhelmed. Here, I feel like my colleagues and professors truly care about me. Coming here was like walking into another family."
This article was published in In the Field, a yearly magazine produced by the College of Agriculture and Natural Resources at Michigan State University. To view past issues of In the Field, visit www.canr.msu.edu/inthefield. For more information, email Holly Whetstone, editor, at whetst11@msu.edu or call 517-355-0123.