Bob Stoddard
Bob Stoddard, Class of 1982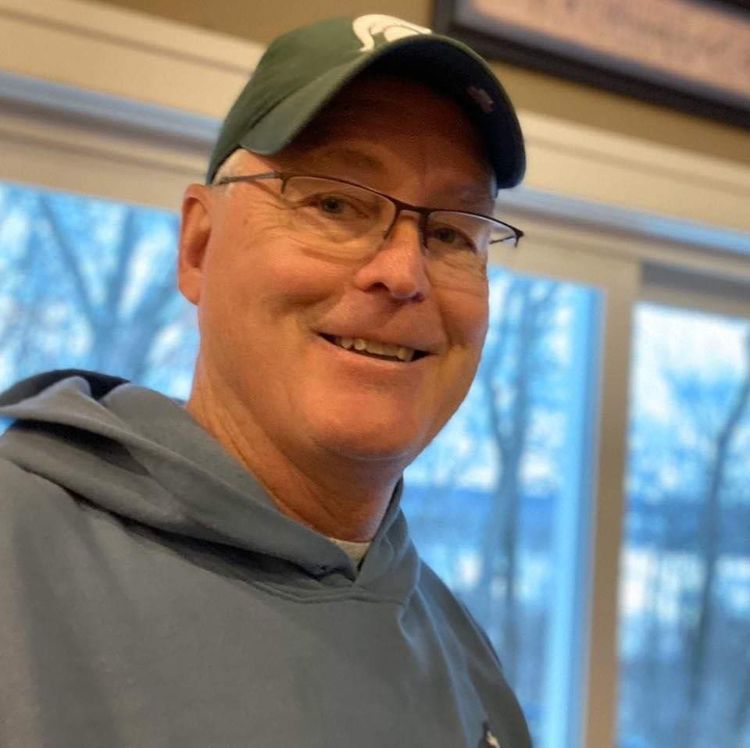 Being asked to write a story about your career by one of your classmates really does make you feel old. It was great to reconnect with Patty Tracey Beyer, but I did not know it would lead to this. Well here it goes - the story of my career:
In our class of 48 potential foresters I was called Urban Bob, or UB for short. I wanted to become a forester to save trees. When I was a young boy, I witnessed our city forester save a large red oak by my childhood home. Urban forestry seemed like the right fit. I was blessed to have Dr. Keilbaso at MSU, which made urban forestry much easier to pursue. He helped me get a summer internship with Brock LaMarca in Highland Park, Illinois. This internship solidified my choice to pursue urban forestry.
My summer internship focused on doing a street tree inventory for the city. I was again blessed to have just completed Dendrology with Dr. Wright. He truly was the poet of tree identification! His methods of teaching stayed with me my whole career. The best part of the internship was spending it with another MSU student, Don Kooiman ('81). We had not met before the internship, even though we were both from Grand Rapids. As it would turn out, meeting him would be a life long blessing as we would be in each others weddings, watch each others kids grow up, do tree work together, and create many memories of some truly life changing events.
Returning to MSU after the internship, I was offered a job working with Dr. Hanover and the Tree Research Center. Working with Randy, Pat and the grad students really helped me become a more detailed forester. Ether extracts, mixing soil, measuring fertilizer, plowing snow and hunting rabbits would all show up later in my life and career.
When I graduated I had three job offers, which at that time was not a common thing for a forester. Most of our class would go the traditional route and have to do the seasonal job until they eventually would get their dream job. I took a job with one of the national tree companies, and soon found out that the idealistic and professional things I learned at MSU and in Highland Park didn't apply to this company. I mean tall tree sprays in an urban setting on 30 mph wind days? That's what we learned, right? I was told by my boss "you spray between the gusts". I handed him the keys to the truck and said that's not what I learned.
I bounced around in a few jobs, and then another national company hired me. I had hoped this would be a different experience. This experience taught me that selling someone an application for tree pests that really weren't that big of deal was not my thing.
Then came my first opportunity at a career path. I was offered a job with the city of Hillsdale, MI. They even had me bring my fiancé down on the day we met to finalize the offer. While I met with them she traveled around the town that we would move to and start our new life. The meeting was great. I was going to be a city forester. However, on the ride home to Grand Rapids a life choice would unfold. My fiancé did the one thing you ask a person who loves you to do - be honest. With tears in her eyes she told me that she was so happy for me and that she wanted me to take the job, but that she couldn't move to Hillsdale. A life choice it was, but the decision was easy. I had never known a more loving and caring person. I told her that my home was with her and that it was a job. My parents taught me that love above all else is the true measure of success. This woman was and is the love of my life. Best choice of my life 37 years later, four kids, their significant others and five grandkids. We are more in love than that day.
In October of 1983 I was hired by the Grand Rapids Public Schools to be their forester. The operations director decided that after having trees fall on neighbor's houses, and trees and lawns being killed by misuse of pesticides, the district needed help. I was hired for $7.03 an hour. Yep, we didn't go into this for the money.
My years in Grand Rapids were some of the best of my career. We were doing some amazing things that other public schools just never even thought about doing. I was allowed to train staff, purchase equipment and have a full tree crew. Again I was very blessed, because this opportunity brought into my life another person with whom I continue to share memories with to this day. Chuck Bobo was and is one of the finest people I know. He was like a sponge wanting to learn all he could about trees. Even today he still wants to learn more. It gave me a glimpse of what I am sure many of our professors felt when they taught us.
We were awarded a Community Forestry Grant to do a computerized inventory of the trees on district property. All trees were numbered with aluminum tags, identified by species, measured for dbh, percentage crown dead, rated on condition, determined if a hazard, and any corrective work that was needed was noted. We ended up with 5,385 trees in the mowed areas. We used the inventory to guide our management priorities. In the first year after the inventory we removed 650 hazardous trees.
In 1986, with the help of community partners, a district nursery was set up with bare root trees. 1200 trees were planted. We were able to use this in future years for planting around the district. In 1992 we got a Community Forestry Grant to transplant trees from the nursery and from sites that were overplanted. Some of these tree plantings were difficult because they were Memorial Trees for the loss of someone's loved one. To this day I can still go by many of the schools and see trees that we planted. In reflecting on my career this is one of the true blessings, to know that those trees will live on as a legacy to the work our crew did.
Being the forester for a school district gave me another opportunity that truly was a blessing. I got to go into the schools and talk about trees. The kids knew me as Tree Bob. I continued this with a couple schools even after I left the district. It was truly amazing to eventually have my son do it with me, and he would be known as Big Twig. I hope that we left enough excitement about trees in some of those students so that they may have pursued careers in the environment.
During my time at the district I also free-lanced as a registered forester and had my own tree service. I would work with cities to get qualified for Tree City USA. I would do the street tree inventories for them. It was pretty awesome to help six cities qualify for Tree City.
In 1992 the State of Michigan passed new laws and regulations pertaining to the use of pesticides in and around schools. My director of operations came to me and asked if we were in compliance. I told him that our in-house applications were, but I did not know about our pest control contractor. He told me he wanted me to do it, and I replied, "I don't know anything about pest control". He said, "you're our college kid. Figure it out". That's how I became a forester who does trees, turf and bugs.
I left the district in 1996 to work with a small company to help them grow their school IPM business. That ended up being one of my best but worst decisions. The company ended up being poorly run. My paychecks bounced three times and life got scary. In 1999 I offered to buy the company, but my offer was rejected
I was going to be hired by another school district; however my older, wiser brother said there was a business opportunity here. I told him I have three young kids and a bunch of bills. I don't know if I can take that chance. My brother told me to tell him what I needed for the year, and he would cover it. He told me to go out and do what you do best, and we will evaluate it at the end of the year.
On June 29, 1999 we opened EnviroSafe out of my home. After the first year my brother and I evaluated, and he only had to put $10,000 into the company. My years at Grand Rapids Public Schools had paid off. In that first year I was able to get 20 school districts to sign up for our IPM program. Our first district, which we still have to this day, was a $10,000 account. Our company is now coming up on its 21st year. We work with 85 school districts around the state doing pest, turf and tree management. Our tree management is limited to treatments for ash borer and consulting on tree issues.
My career as a forester will be coming to a close in the not too distant future, but I will always be a forester amongst the trees. I plan on retiring in six years, but I will take with me the satisfaction that my career did make a difference in the life of a child. I have been truly blessed to work with schools for the past 37 years. I hope that I have given back as much as they have given me. To my forestry professors I thank you for instilling in a young forester a sense of professionalism and love for the trees. I also need to thank my fellow classmate, brother from another mother Drew Swieczkowski for always being there when I needed to talk. Who knew that our journey at MSU would last the rest of our lives and be filled with so many memories?