Borlaug LEAP Fellow focuses on nutritional security, hunger eradication
Emmanuel Kyereh, currently studying food science at Louisiana State University, has been selected as a Fellow for the Norman E. Borlaug Leadership Enhancement in Agriculture Program - LEAP.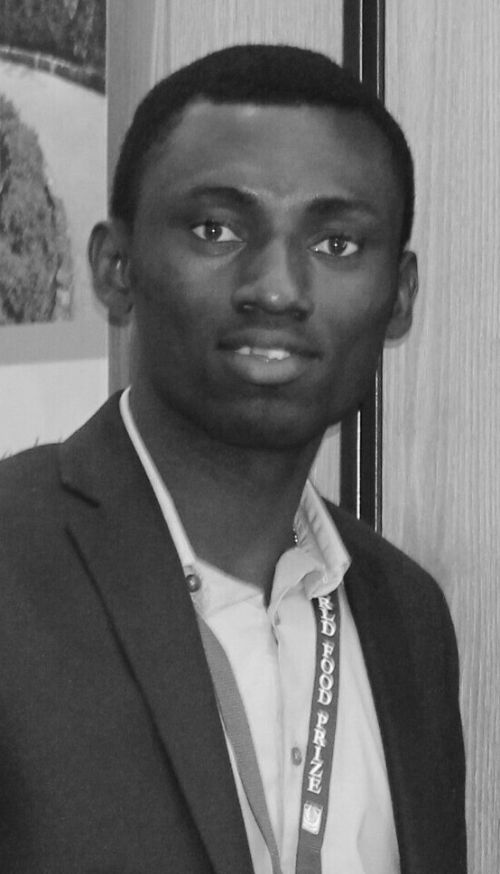 Borlaug LEAP Fellow Emmanuel Kyereh is a Ghanaian citizen who is currently pursuing his doctoral degree in Food Science. He began the BHEARD program in the fall semester of 2014 and is majoring in Food and Bioprocessing Engineering at Louisiana State University. He is on course to finish his Ph.D. in 2018.
Emmanuel is a passionate young scientist who feels a sense of responsibility to ensure food and nutritional security, and to help with hunger eradication in developing countries. His doctoral research is focused on evaluating the effect of cereal-legume weaning food fortified with the probiotic bacteria Lactobacillus plantarum as a way to improve infant gastrointestinal health in Ghana.
Although the cereal-legume blend is not a new concept, fortifying with probiotic bacteria is a novel idea, which may not only help bridge the protein-energy malnutrition and child wasting gaps, but also improve infant gut health. The probiotics, with their health benefits when administered in adequate amounts, can decrease other harmful bacteria that cause diarrhea and gut inflammatory disease. Those issues are currently major causes of infant mortality in developing countries.
By helping to prevent these illnesses, Emmanuel will hopefully also help reduce nutritional and food insecurity as well as child mortality as outlined in the Feed the Future Multi-Year Strategies for Ghana.
As a young food and postharvest researcher, Emmanuel has had the opportunity to partner with institutions and governmental organizations such as the National Institute of Agronomic Research of Niger (INRAN) and the Ministry of Food and Agriculture, Ghana, both of which have had influence on his current research. With bachelor's and master's degrees in Postharvest Technology from the University of Ghana, he has been taking steps towards making a change on the African continent and especially in sub-Saharan Africa, where many are crippled with food and nutritional insecurity.
Emmanuel's current research is the result of his previous work while he was an officer in-charge of women in agriculture development at the Ministry of Food and Agriculture. He is currently on study leave from this position as he attends LSU. He also worked with small-scale farmers in Ghana whose children had had multiple incidences of diarrhea and were, as a result, malnourished. Conducting research in this area was a great opportunity for Emmanuel to help those families and others who found themselves in that situation. Since then, Emmanuel has been motivated to help find appropriate scientific solutions to these health issues and to help mentor others to do the same.
Emmanuel will work with Dr. Sathivel Subramania, a professor in both the Department of Food Science and Department of Biological and Agricultural Engineering at LSU. Dr. Subramania has done extensive research on probiotics and bio-fortification and will be guiding Emmanuel in bacteria strain selection and the fortification process.
Emmanuel's CGIAR (Consultative Group for International Agricultural Research) mentor is Dr. John Manful, a grain scientist at AfricaRice who will help Emmanuel with the cereal-legume formulations at the center.