Building on dairy success in Rwanda
Rwanda's One Cow Per Poor Family program, known locally as Girinka, is helping to revolutionize the country's dairy industry.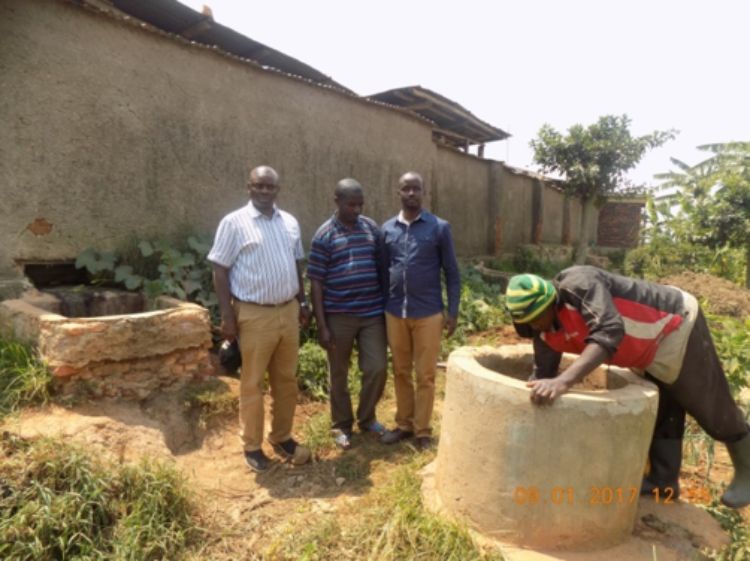 Rwanda's One Cow Per Poor Family program, known locally as Girinka, is helping to revolutionize the country's dairy industry.
Started in 2006, One Cow Per Poor Family distributed roughly 250,000 cows to poor Rwandan households in its first decade. Its quantified benefits include a nine-fold increase in milk production (from 50,000 metric tons to 450,000 metric tons annually) between 2000 and 2012, and a greater than three-fold increase in milk consumption (18 liters per person per year to 59 liters) from 2006 to 2014. With help from new cattle breeds and insemination and disease eradication programs, the program has not only increased Rwandan milk production, but reduced malnutrition and boosted farmer incomes through the sale of extra product, according to the Rwandan government.
Despite its success, the program has potential drawbacks. One is an increase in bovine mastitis, a costly disease for the dairy industry. Another is lower production and reproduction rates per cow. Those latter issues are being studied by Jean de Dieu Rukundo, a BHEARD scholar. Rukundo recently returned to Rwanda after earning a master's of science degree in Livestock Production Systems from the University of Nairobi in Kenya.
The Borlaug Higher Education for Agricultural Research and Development (BHEARD) program, supported by the U.S. Agency for International Development (USAID), develops agricultural scientists and increases agricultural research capacity in Feed the Future partner countries, including Rwanda. The program is named after Dr. Norman Borlaug, an American biologist, humanitarian and Nobel laureate who has been called "the father of the Green Revolution."
BHEARD gives scholarships to students, like Rukundo, seeking master's and doctorate degrees at U.S. and regional universities, and provides funding for agricultural research in their home countries. The program also develops, tests and evaluates new models of small-scale institutional capacity development.
Rukundo studied the performance of dairy cows under the One Cow Per Poor Family program in northern Rwanda. Though the program significantly increased milk production for its beneficiaries, the productive and reproductive performance of their cows needed to be studied.
To document that performance and compare it to cows owned by non-beneficiaries of the program, Rukundo collected data in northern Rwanda's Gicumbi District, where a total of 400 farmers (300 program beneficiaries and 100 non-beneficiaries) were randomly selected and interviewed using a semi-structured questionnaire. Data collected included milk yields per day, lactation length, age at first calving, calving interval, conception rates, breeding system and feeding, according to Rukundo.
Based on the results, he concluded that the cows given to program beneficiaries were less productive than the cows owned by non-beneficiaries. The lower performance was attributed to the poor quality of feeds and high cost of supplements used by beneficiaries.
The conception rate of cows given to program beneficiaries also was lower. The poorer reproductive performance was attributed to inferior feeding and lower knowledge of fertility management.
The overall performance (both productive and reproductive) of cows in Gicumbi District was below the genetic potential of their breeds, due to inadequate nutrition and lack of fertility management skills. Another problem found was poor record-keeping among farmers, making it difficult to ascertain accurate production assessments.
So, in order to improve the performance of dairy cattle in the study area, interventions in nutrition, feeding and breeding management are needed. It is also necessary to teach farmers about the importance of proper record-keeping, according to Rukundo's research.
Now that he's back home, Rukundo wants to use his master's degree to help Rwandan farmers increase the quality and quantity of their output. He'd like to work for a research or private institution. He's also thinking about starting his own livestock farm.