Can cover crops control horseweed?
A new video highlights research at MSU looking at whether cover crops can control the growth of the weed horseweed (marestail).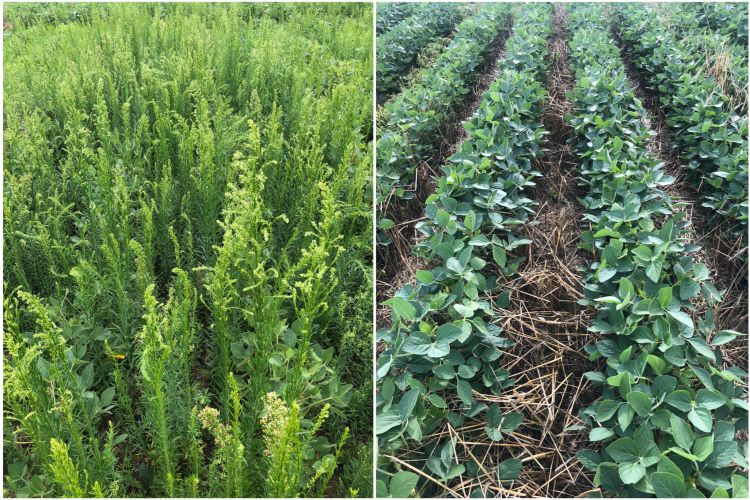 Horeseweed, also known as marestail, is a troublesome weed throughout Michigan. It has continued to cause issues due to increased adoption of no-till practices, developing herbicide resistance, rotation restrictions in vegetable systems, and prolonged and unpredictable emergence. Cover crops can be an effective strategy to control weeds and may be able to suppress horseweed.
In this new video, John A. Schramski, master's student at Michigan State University, shares his research on weed science conducted in collaboration with his advisor, Christy Sprague. His research explored whether winter wheat and cereal rye, planted as a cover crop in the fall and growing in the spring, could control horseweed. In addition, he tested two termination methods for the cover crops – early termination before planting, or "planting green" where cash crops are planted directly into growing cover crops.
For more information on this project contact Christy Sprague. Cover crop information and resources are available through Michigan State University Extension's Cover Crops page and the Midwest Cover Crops Council, or contact Dean Baas.
This work is supported by the Michigan Soybean Promotion Committee and MSU PROJECT GREEEN.