Cass City student selected for National 4-H award and scholarship
Addy Battel receives $5,000 scholarship, sponsored by Bayer, and will serve as 4-H's national youth spokesperson for Agriculture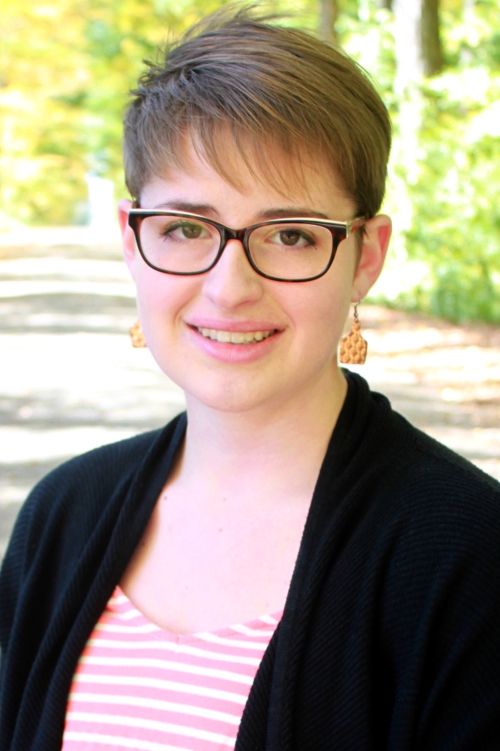 National 4-H Council today announced that Addy Battel, 16, of Cass City, Michigan, is the winner of the 2019 4-H Youth in Action Pillar Award for Agriculture. Battel will be recognized nationally for her leadership as co-founder of "Meating the Need for Our Village", a program designed to combat food insecurity in her community.
At just 12 years old, Battel started the program with a team of fellow Huron County 4-H'ers after the city became a food dessert when the community's only grocery store closed. Recognizing the need for higher quality foods for those in need, Battel secured grants and contributions from the community and began providing high-quality protein to local food pantries.
"When I found out that 17 percent of my community was food insecure, my passion really took off – there was a tangible need in my community, and there was something I could do about it. Since then, we've made a $54,000 impact through 10,000 pounds of meat, 1,368 gallons of milk and 92 dozen eggs," says Battel.
Battel credits teamwork as the backbone of the project. While Battel is a confident, big-picture thinker, her teammate, Pearl, thinks through the details to make it happen. They've learned to work together through differences of opinion to create a truly outstanding program, where they encourage youth to donate to Meating the Need to provide high quality protein to those in need.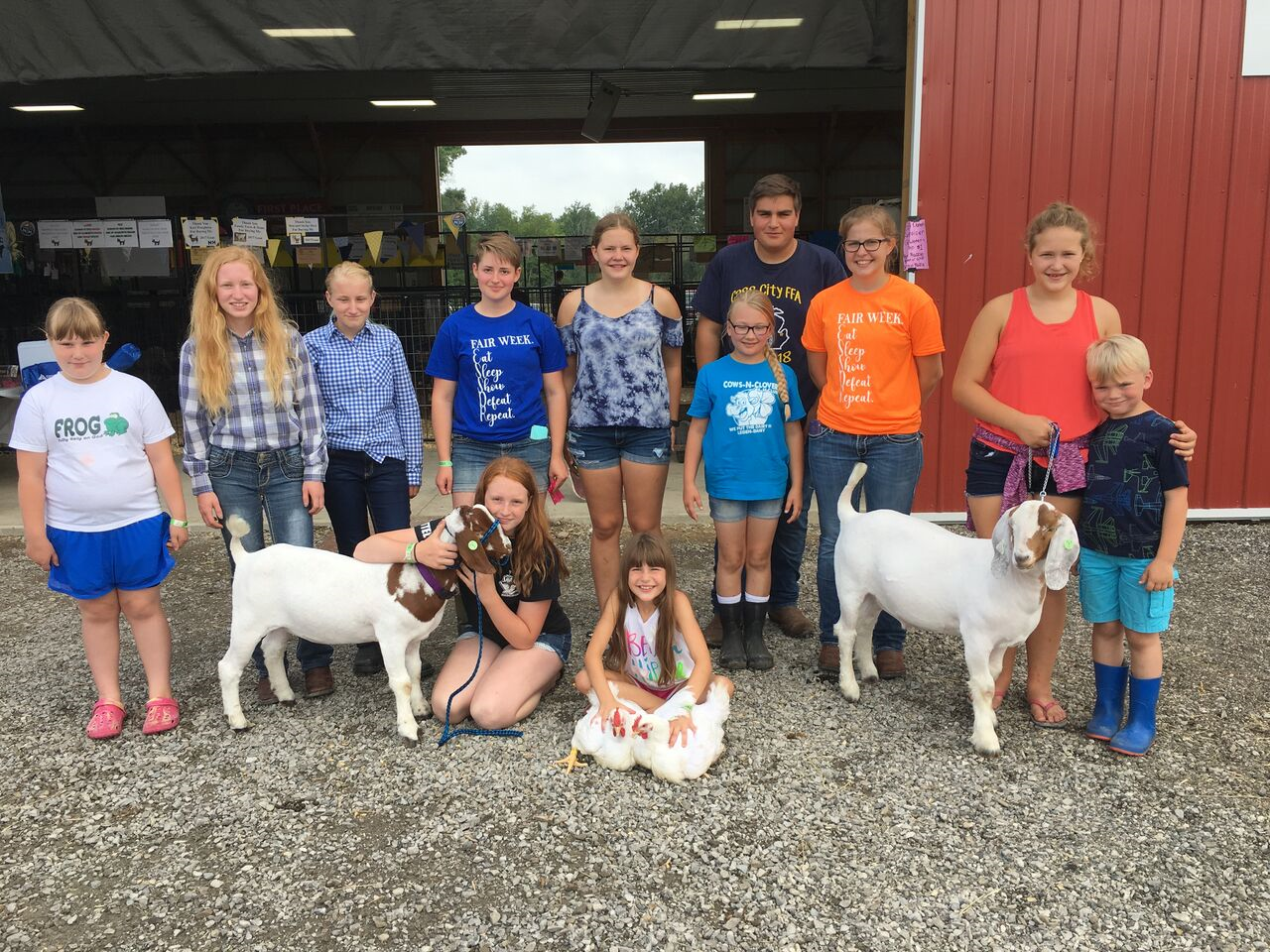 Battel's remarkable efforts to combat food insecurity started with a passion for agriculture. From the young age of three, Battel was exposed to 4-H programming through Michigan State University Extension. After putting forth the hard work to raise and show her first market goat, she knew she'd found something she loved to do and wanted to share with others.
Exposing youth with special needs to farm animals is especially important to Battel. When her family adopted her two younger brothers, who both have autism, Battel quickly realized that exposure to animals sparked a change in them. "For both of my brothers, animals are very powerful and almost therapeutic. One of my brothers struggles with behavioral episodes, and exposure to animals helps calm him," Battel said. "Our family has access to the tools and resources to fight for my brothers' medical needs, but we're also able to provide them with the right help behaviorally with our animals."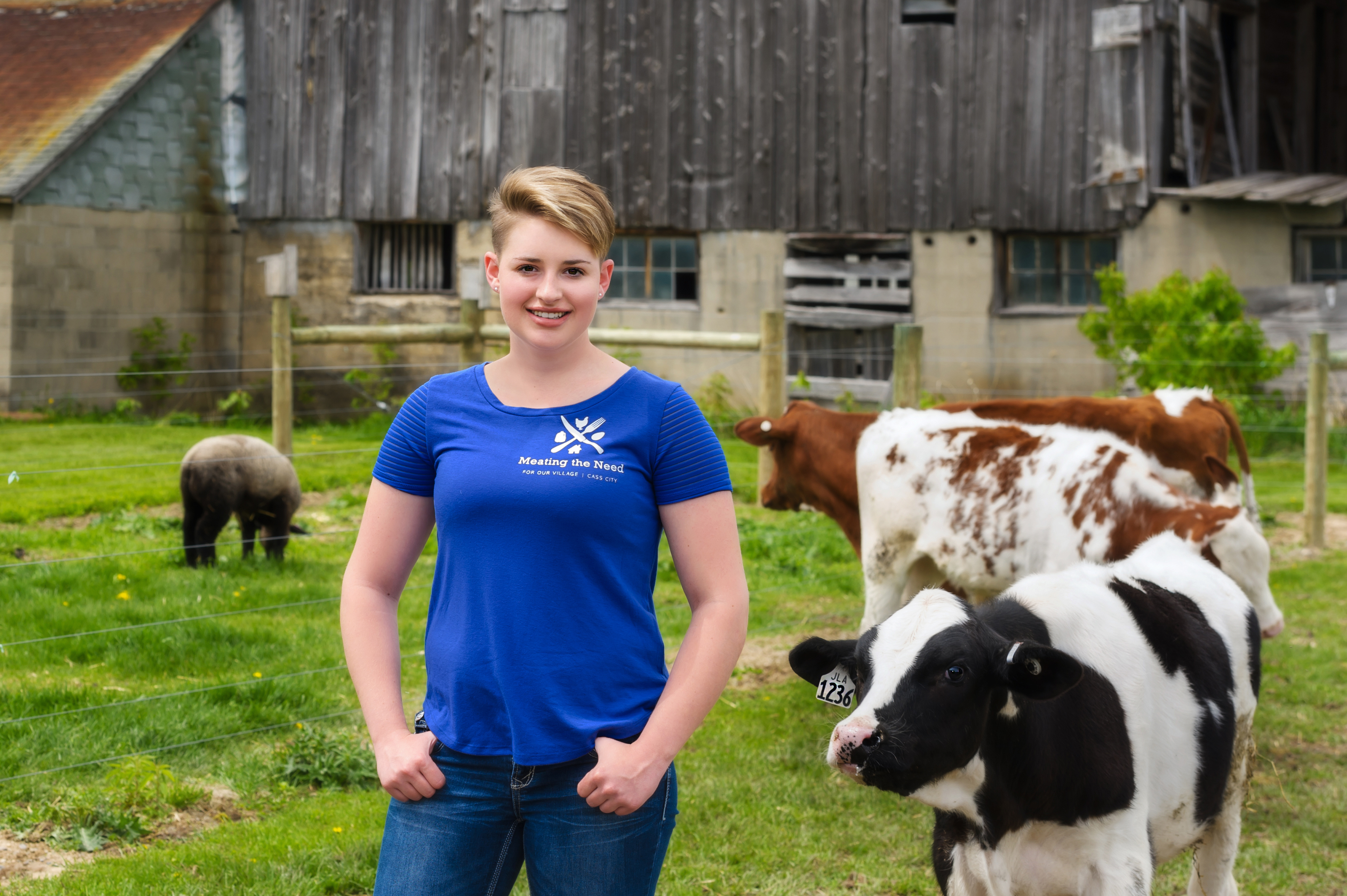 When a mom asked if her son Jacob, who uses a wheelchair, could show an animal, Battel leapt into action, thinking creatively to find unique ways to support Jacob as he learned to show his goat. Jacob's joy at spending time with animals on the farm was a powerful testimony to Addy of the therapeutic impact animals can make in the lives of young people.
Battel will receive a $5,000 scholarship for higher education and will serve as an advocate and spokesperson for 4-H Agriculture programming. She will be officially recognized as the 2019 4-H Youth in Action Pillar Winner for Agriculture, sponsored by Bayer, at the 10th Annual 4-H Legacy Awards in Washington, D.C. on Tuesday, March 12, 2019. She is joined by three other 2019 Youth in Action Pillar Winners, Clyde Van Dyke of New York (STEM); Elisabeth Watkins of California (Healthy Living); and Mason McClintock of Georgia (Civic Engagement).
The 4-H Youth in Action Awards, sponsored in part by Bayer, began in 2010 to recognize 4-H'ers who have used the knowledge they gained in 4-H to create a lasting impact in their community. Battel is only the second Michigan 4-H'er to be honored with this prestigious award.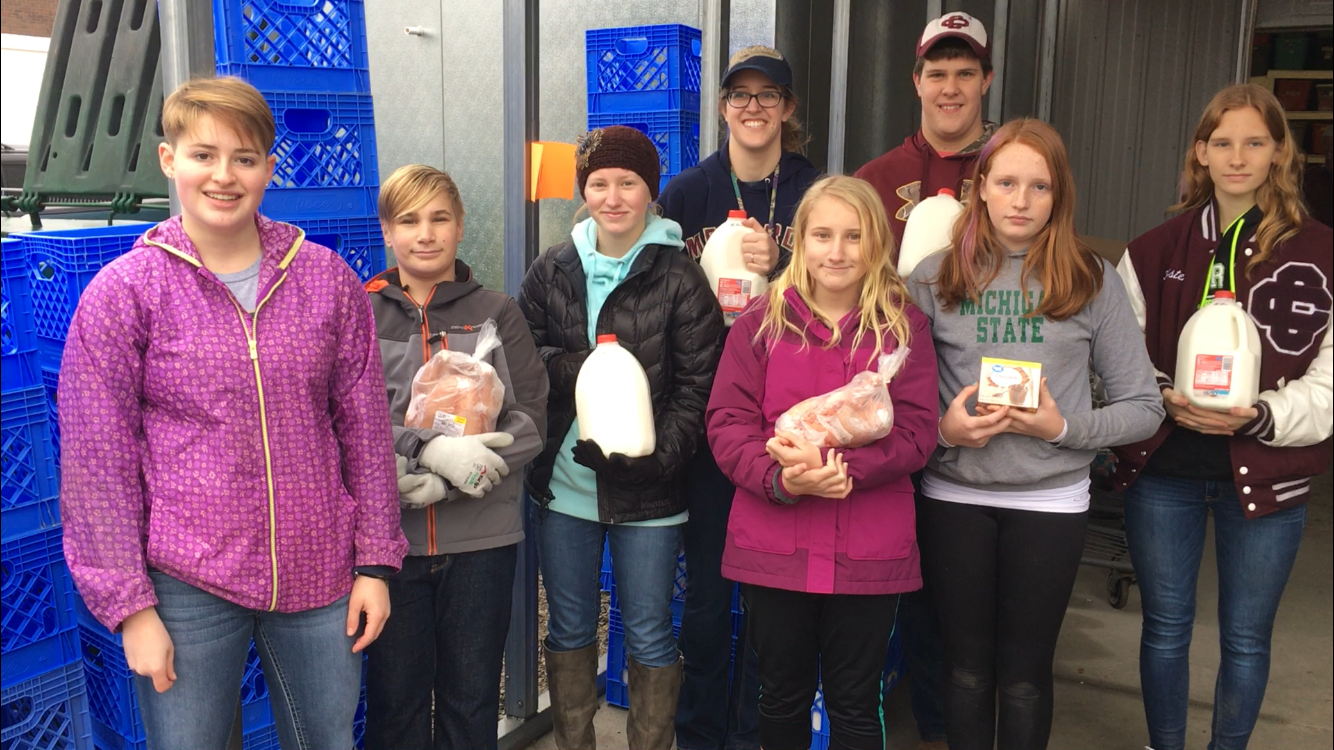 "Addy's accomplishments are proof that, when given the proper tools and knowledge, kids and teens have the power to make society a more accessible, welcoming and healthier place," said Darren Wallis, Vice President of Communications at Bayer in North America. "What's always been clear to us is that STEM is core to solving some of society's most challenging problems, and Bayer is proud to partner with 4-H to recognize standout students like Addy and provide valuable education to youth nationwide."
To learn more about 4-H Youth in Action and to view the other pillar winners from around the country, please visit: www.4-h.org/youthinaction.
ABOUT 4-H
4-H, the nation's largest youth development organization, grows confident young people who are empowered for life today and prepared for career tomorrow. 4-H programs empower nearly six million young people across the U.S. through experiences that develop critical life skills. 4-H is the youth development program of our nation's Cooperative Extension System and USDA, and serves every county and parish in the U.S. through a network of 110 public universities and more than 3,000 local Extension offices. Globally, 4-H collaborates with independent programs to empower one million youth in 50 countries. The research-backed 4-H experience grows young people who are four times more likely to contribute to their communities; two times more likely to make healthier choices; two times more likely to be civically active; and two times more likely to participate in STEM programs.
Learn more about 4-H at www.4-H.org, find us on Facebook at www.facebook.com/4-H and on Twitter at https://twitter.com/4H.
ABOUT BAYER
Bayer is a global enterprise with core competencies in the Life Science fields of health care and agriculture. Its products and services are designed to benefit people and improve their quality of life. At the same time, the Group aims to create value through innovation, growth and high earning power. Bayer is committed to the principles of sustainable development and to its social and ethical responsibilities as a corporate citizen. In fiscal 2015, the Group employed around 117,000 people and had sales of EUR 46.3 billion. Capital expenditures amounted to EUR 2.6 billion, R&D expenses to EUR 4.3 billion. These figures include those for the high-tech polymers business, which was floated on the stock market as an independent company named Covestro on October 6, 2015. For more information, go to www.bayer.com/.