Celebrate Valentine's Day at the historic W.K. Kellogg Manor House
Celebrate a day for love in the romantic W.K. Kellogg Manor House.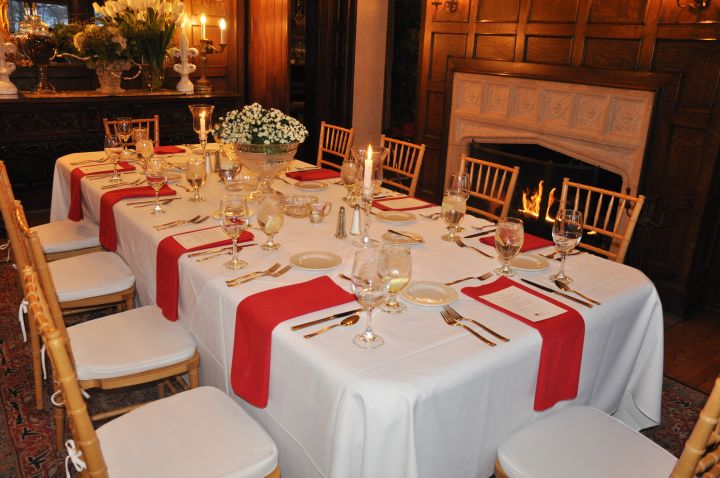 Hickory Corners, Mich. — Celebrate a day for love in the romantic W.K. Kellogg Manor House with a fine four-course dinner on February 16 from 6:30 to 9 p.m. Live music will be provided by local jazz musician Terry Lower and vocalist Edye Evans Hyde.
The decadent menu for the dinner will include:
Artisan cheeses with fresh and roasted red grapes, fig preserves and flatbread crackers
Mixed field green salad with strawberries, watermelon, candied almonds, fresh mozzarella, basil and honey balsamic vinaigrette
Fresh baked ciabatta bread served with olive oil and fresh herbs
Crimson couscous
Fresh asparagus vegetable medley
Grilled beef tenderloin with red wine reduction
Pan seared tiger shrimp with fresh lemon and garlic
Tiramisu with Kahlua and fresh raspberries
Reservations are required. Please contact us in advance if you have any dietary restrictions and we will be happy to accommodate you. The cost for the evening is $52 for members and $56 for non-members. A cocktail menu will be provided at the event and cash or credit cards will be accepted for cocktail purchases.
The Manor House is located at 3700 E. Gull Lake Dr. in Hickory Corners. To learn more, visit conference.kbs.msu.edu, email conference@kbs.msu.edu or call 269-671-2400.
The W.K. Kellogg Manor House is part of the W.K. Kellogg Biological Station. Celebrate with us our legacy of conservation as we mark 90 years since W.K. Kellogg donated the lands that now make up KBS to Michigan State University. Our commitment to research, education and outreach stands on the foundation of W.K. Kellogg's vision for cutting-edge science and learning.
As MSU's largest off-campus educational complex, we've put our land-grant values into practice as we've provided the public with examples of science's crucial role in sustaining natural and managed communities for nearly a hundred years. As we look forward, our students and faculty are working to understand and solve real-world environmental problems for a better tomorrow. To learn more about KBS, visit us online at kbs.msu.edu.
Did you find this article useful?
---