Considering chestnut production? Come to the 2019 Great Lakes Expo!
Growers considering chestnut production should attend the chestnut session at the Great Lakes Fruit, Vegetable & Farm Market Expo in Grand Rapids.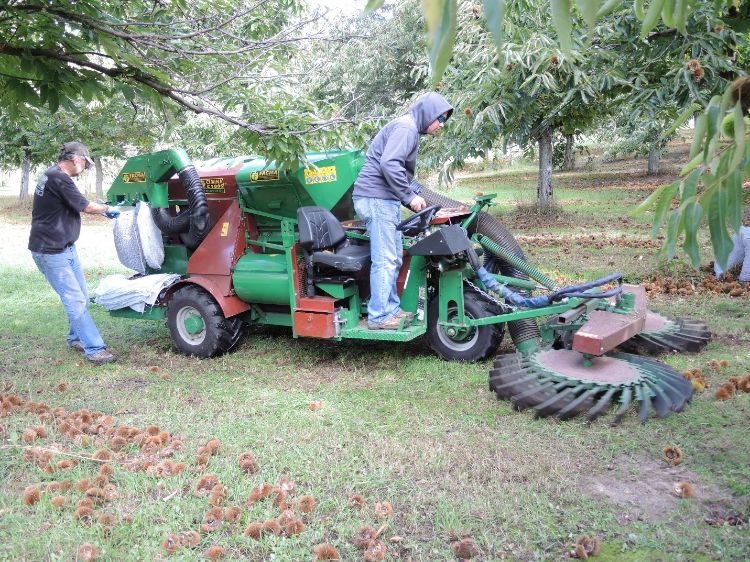 Chestnuts offer many attractive characteristics to Michigan growers, but also present substantial challenges that should be carefully considered. On the positive side, chestnut production requires relatively low pesticide and nutrient inputs in comparison to other perennial tree crops. There is already an established cooperative for processing, storing and marketing chestnuts and the domestic demand for chestnuts is healthy. However, research into chestnut production is limited in comparison to other horticultural crops.
Currently, no improved rootstock is available, yields are inconsistent and harvesting equipment is pricey for small-moderate operations. Michigan chestnut producers are also facing new invasive pests including Asian chestnut gall wasp and nut rot. As with any emerging industry, chestnut production requires cooperation, flexibility and resourcefulness.
If you are considering chestnut production, join us at the Great Lakes Fruit, Vegetable & Farm Market Expo chestnut session at 9 a.m. on Thursday, Dec. 12, 2019, in Grand Rapids, Michigan. We will be discussing the history of chestnuts in Michigan, current economics, orchard management, harvest and market considerations. The session will feature university and industry experts including Roger Blackwell, president of Chestnut Growers Inc.; Josh Springer, president of Michigan Chestnut Producers Council; Daniel Guyer, Department of Biosystems and Agricultural Engineering at Michigan State University; Mario Mandujano, farm manager at MSU AgBioResearch; and Erin Lizotte of MSU Extension.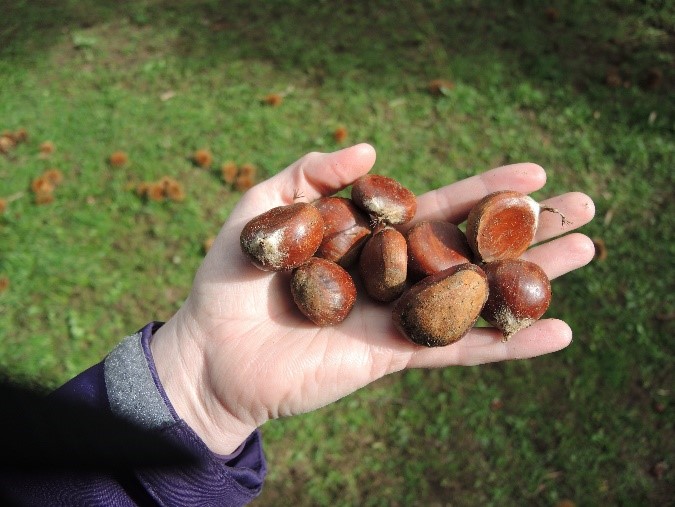 If you can't join us at the Great Lakes Expo, MSU Extension has developed a substantial amount of free online resources to help growers considering chestnut production, as well as those gearing up for planting or already growing, available at the MSU Extension Chestnuts website. The Getting Started section of the website includes a great set of resources for beginners including a cost of production, information on site selection, orchard design information and prerecorded webinars.
Be sure to follow us on Facebook at Michigan State University Chestnut News.
This material is based upon work supported by the USDA NIFA under Award No. 2017-700006-27175. Any opinions, findings, and conclusions or recommendations expressed in this publication are those of the author and do not necessarily reflect the view of the US Department of Agriculture.