Pursuing environmental justice through scholarship and fighting for a more just future
CSUS faculty Dr. Phil Warsaw shares about his journey to MSU and passion for translating research to real change for environmental justice.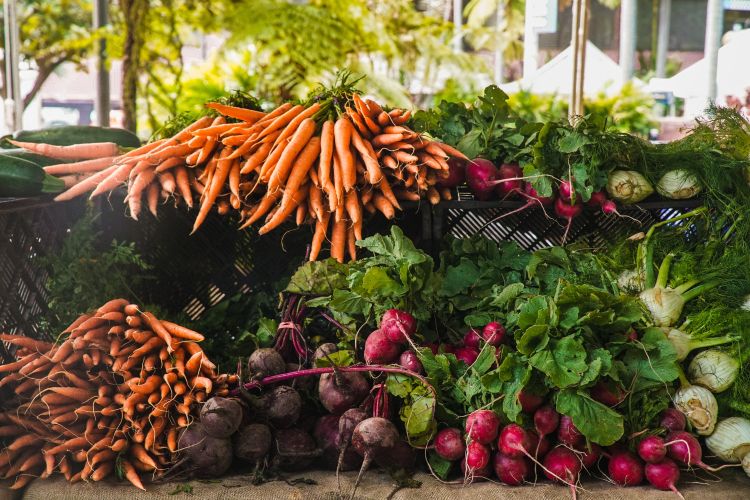 A common theme among people across the U.S. and around the world during 2020 was a sense of destabilizing uncertainty and soul searching, as many of us grapple with our role in society. It was during this time, Dr. Phil Warsaw, assistant professor in the Department of Community Sustainability (CSUS), saw the purpose and direction guiding his research.
Warsaw says, "It was a moment where I felt very clearly that my work, however small in its ultimate impact, was contributing meaningfully to the real struggles and conversations happening in the world around us."

In the following interview, Warsaw discusses his path that led him to MSU and how he sees his role as a scholar, educator, and change-agent. Warsaw also shares his advice for future generations of environmental justices scholars and activists. Responses have been lightly edited.
Name:
Phillip Warsaw
Departmental Home:
Department of Community Sustainability (CSUS)
Title:
Assistant Professor
What year did you join MSU?
2019
Educational Background:
Ph.D. in Economics, University of Wisconsin-Madison
M.S. in Environment and Resources, University of Wisconsin-Madison
B.S. in Mathematical Economics, Wake Forest University
Hometown:
Elizabethtown, KY
Field of study or area of interest:
Environmental justice, local food systems, affordable housing
Why did you choose to pursue your area of interest or field of study?
My interests are grounded in my experience watching my mom work as a grade school teacher in underserved communities across the Midwest growing up. I was always struck by the magnitude and obvious natures of inequality in the resources available to those schools vs. those in more affluent neighborhoods. In equal parts I grew up frustrated that people could blame anything but those inequalities for the disparate outcomes for learners that are common knowledge in the U.S.
Going to college, my understanding expanded as I began to realize the ways in which these educational outcomes were linked to a wide variety of social and environmental injustices, such as a lack of affordable housing, insufficient food access and disproportionate exposure to environmental hazards. This understanding motivated me to contribute to research seeking to define and pursue policies aimed at eliminating these inequalities and providing all communities a humane standard of living.
What is one exciting thing you're currently working on?
I am currently working on a project with colleagues from MSU, the University of North Carolina at Chapel Hill and University of Wisconsin-Milwaukee investigating the relationship between historical segregation, namely redlining and blockbusting, and present-day access to environmental goods such as fresh food and parks, as well as hazards such as liquor stores.
In recent years there has been increased attention given to understanding how these past iterations of structural racism and dispossession of the poor help explain current inequalities, which is important to understand as we are in a moment of renewed focus on the need to continue fighting for a more just future.
What's the best part about your job?
Being able to engage with communities pushing for a better and more just future, both in and out of the classroom. For instance, I taught a course on environmental justice at MSU for the first time in spring semester 2021 and looked forward to the insightful conversations I would have with my students each week. These are similar conversations that I have had with my colleagues and communities I have engaged with in research. Connecting and learning from these many and supporting these diverse communities in their own pursuit of a more just future is by far the best part of the job.
What is one of the most impactful things you've done as a scholar at MSU?
I was honored to be part of a team led by the Center for Regional Food Systems last year to contribute to a report they put out titled Delivering More Than Food: Understanding and Operationalizing Racial Equity in Food Hubs. The report came out during the middle of the early stages of the pandemic as well as the George Floyd uprisings. It was a moment where I felt very clearly that my work, however small in its ultimate impact, was contributing meaningfully to the real struggles and conversations happening in the world around us.
Who is an influential or inspiring person in your life or career?
My master's advisor, Michael Bell, was extremely important to me during my time at UW-Madison. At the time, I had some out-of-the-box ways of thinking about economics, which was my home department, and how to think about questions of equity and power in my work. At a time when I had a hard time finding a sympathetic ear, he not only gave me that, but empowered me to pursue my unconventional path to finishing my graduate work. He was a significant influence for me ending up in CSUS, and I greatly appreciate him for it.
When you're not working, what do you do?
Usually, I am spending time with my family, which these days mostly amounts to me chasing my awesome but very energetic toddler around the house. During the spring and summer, I like to get out on my bike as much as possible, a habit I picked up from my time in Madison. Since moving to East Lansing, I've checked out every corner of the Lansing River Trail, and hope to check out some of the trail systems across the state in the coming years.
What's the best advice you've ever received?
A quote that has stuck with me a lot in the last few years is to "be kind to people, but ruthless to institutions," which I think is a helpful way to think about how we reckon with the need for systemic change in the wake of the crises we have faced in the last 18 months.
Do you have any thoughts or advice to share with students?
I often get asked about how to get into careers related to environmental justice, and my response is that there is space to engage in environmental justice in essentially any career, whether directly or indirectly. So pursue your interests, and don't be afraid to think creatively about how your work can contribute to the causes of sustainability and environmental justice!