Cured and vacuum packaged meat eligible for 30 day shelf life
Food code reference allows for shelf life of cured, vacuum packaged cooked meat up to 30 days.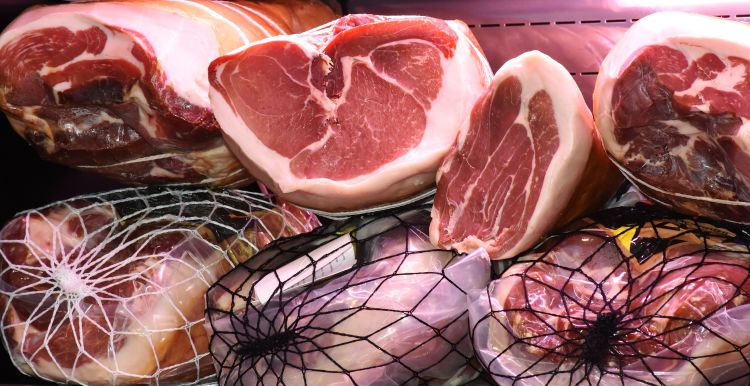 Retail meat processing establishments that have an approved Specialized Retail Meat Processing Variance from the Michigan Department of Agriculture and Rural Development (MDARD) now have 30 days for cured, cooked and reduced oxygen packaged (ROP) meat and poultry products without filing an additional request through MDARD. In the 2013 and 2017 Food and Drug Administration Food Code, 3-502.12, up to 30 days shelf life is given for products with multiple barriers, including using sodium nitrite for curing, when reduced oxygen packaging is utilized. The 30 day shelf life does not include time the product spends frozen.
Vacuum packaging is the most common method of ROP, but modified oxygen packaging using gas flush systems can also be used. Although there are many benefits to using ROP, there are also potential food safety hazards. Significant hazards of concern include Clostridium botulinum and Listeria monocytogenes. It is critical that meat processors prevent cross contamination after cooking and during packaging to maintain a safe and wholesome product for the consumer.
Michigan State University Extension has worked with meat processors and MDARD throughout the Specialized Retail Meat Processing Variance. In the 2009 Michigan Modified Food Code, only 14 days shelf life were allowed for cured and reduced oxygen packaged meat products. Establishments that have a previously approved Specialized Retail Meat Processing Variance and are still operating under that Variance, do not have to apply to use the 30 days shelf life. Required record keeping that must be kept for each batch of product includes:
Cure log
Thermometer calibration
Cooking log
Cooling log
Employee training records and scale accuracy records are recommended, but not required, as part of the Variance.
Other cooked meat and poultry products that are packaged in reduced oxygen and do not contain cure must have a separate Variance and Food Code Hazard Analysis and Critical Control Points (HACCP) plan. There are templates available to assist with these plans from Michigan State University Extension and the Michigan Meat Association.
If establishments are in need of assistance in obtaining a Variance, please contact Jeannine Schweihofer or Tina Conklin.