Dairy Spotlight: Melissa Elischer
Academic Specialist, Department of Animal Science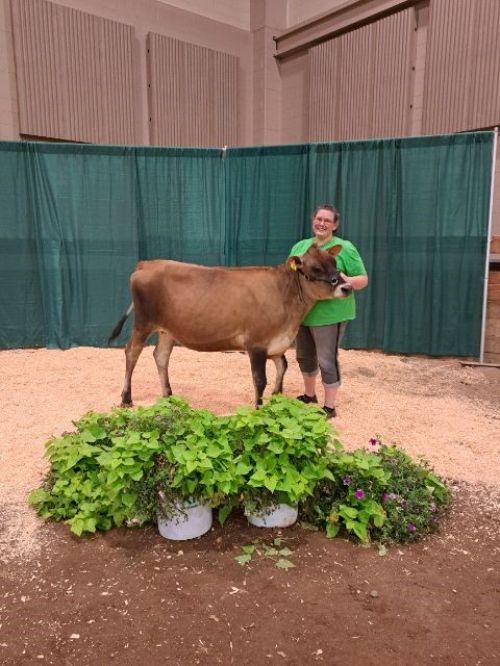 My path to the dairy industry was far from linear. I grew up in Northwest Indiana, the land of steel mills and sand dunes. At Purdue University, I started a degree in the College of Liberal Arts. One class away from graduation I was burned out and very much regretting my educational choices. After seeking advice and taking a variety of skill assessment tests, the results came back: equally adept in arts and science…so now what?
A valuable piece of advice came to mind, "Think about what you wanted to be when you were kid." Path #1 didn't work, so I went Path #2: pre-vet. I did NOT have the stomach for medicine, but I excelled with animal behavior and welfare topics. I worked with several faculty members and their grad students with swine, laying hens, beef cattle, mice, and turkey poults. I had livestock experience, but not dairy.
A graduate position at MSU opened to study periparturient dairy cattle health and welfare in a pasture-based automatic milking system. Interesting questions, new species – I'm in! This was my start with the dairy industry and it was one of the best professional choices I've made.
Not only did I have the pleasure of working with dairy cattle, youth, and farmers, but I also earned my master's degree, had a ten-year career with MSU Extension as the 4-H Dairy Educator for the state, and recently started a new adventure as a teaching Academic Specialist in the MSU Department of Animal Science. Thank you to the dairy industry for the people, opportunities, and cattle I've had the pleasure of working with.