Dickinson County 4-H alum creates endowment to support his local program
Richard J. Pollard established the Dickinson County 4-H Endowment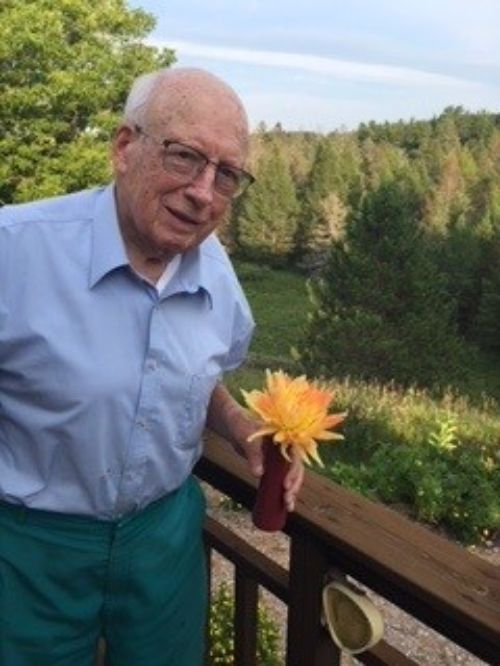 At 97 years old, Richard J. Pollard has created the Richard J. Pollard Dickinson County 4-H Endowment to support his local county program, Dickinson County, Mich., as he is grateful to 4-H for encouraging him to reach his potential.
Pollard was raised on a depression-era farm in Dickinson County where he was an active 4-H member. To this day, he recalls how much his 4-H leader impacted his life, teaching both he – and his fellow club members – about banking. He didn't have money to open a bank account, so she gave him one dollar. He later paid her back. His 4-H leader also encouraged him to pursue a career.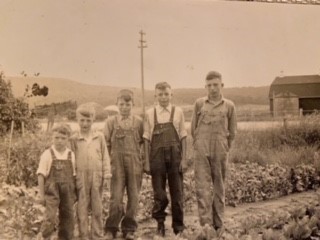 Pollard studied at Albion College, joined the navy in WWII, and later became a doctor. He was grateful to the navy and rejoined during the Korean War. After the war, he practiced medicine in Detroit, all while remaining active in the naval reserves until his early 60s.
The Dickinson County 4-H Endowment will provide an annual source of unrestricted revenue for Dickinson County 4-H. Funds may support everything from special 4-H projects, to sponsorships for 4-H learning experiences, trips and events.
"The Dickinson County 4-H Program is so thankful for Mr. Pollard's generous commitment to building a stronger future for 4-H youth," said Jessica Coron, MSU Extension 4-H program coordinator in Dickinson County. "His contribution will be a vital source of continued support for our local 4-H program. This gift will provide further educational opportunities and scholarships for 4-H youth in our community. Additionally, it has the potential to enhance our current 4-H program. His support is greatly appreciated."
An endowment is a fund that is permanently restricted – the corpus of the fund is invested and held intact, and the earnings from the fund are used for program support. Endowments provide a dependable and perpetual source of funding that, combined with other annual support, can help ensure that 4-H opportunities are available for all youth, especially those with financial barriers. To learn more about 4-H endowments, visit mi4hfdtn.org/endowments.