Did you know your Christmas tree is recyclable?
Natural trees are biodegradable and have many alternative uses following the holiday season.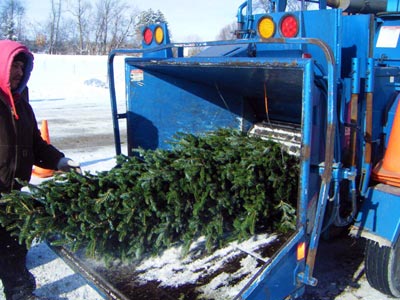 When the holiday season is complete and you are ready to take down the tree, be sure to recycle! With over 30 million real trees harvested annually, there is a huge opportunity to have a positive impact on the environment by ensuring your tree doesn't end up in a landfill at the end of the holiday season.
According to the National Christmas Tree Association, trees may be "upcycled" as soil erosion barriers for lake and river shoreline stabilization and river delta sedimentation management. They can also be upcycled in lakes or ponds where they act as an excellent refuge and feeding areas for fish (watch a YouTube video on Christmas Trees Support Fish Habitat at Ocean Lake for more information). Also, your tree can have several uses in your landscape, such as mulch, protection for sensitive plants or standing it near your bird feeders to provide cover for birds and other wildlife.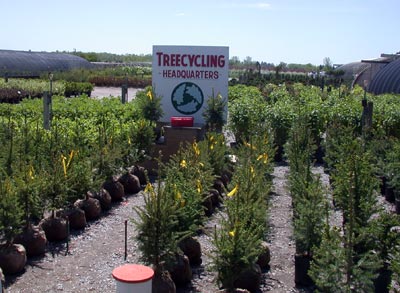 There are a number of ways communities handle tree recycling, including curbside pick-up for recycling, recycling center drop offs, mulching programs, non-profit pickups and personal composting. In many areas, sanitation services collect trees during the weeks following Christmas; check with your service to see if this is an option and what they require in terms of size limitations and tree condition. Many counties also have free drop-off locations; check with your county for more information.
Tree recycling and mulching programs have increased in recent years; your local department of public works can provide you with information on whether this service is available in your area. Public works will also be aware of any non-profit organizations in your area that are available to pick up your tree, often for a small fee.
Lastly, if you have a compost pile you can compost your own tree. Just be sure to chip or breakdown the tree so that it is able to be incorporated into the pile and break down in a reasonable time frame.
For more information on selecting and caring for your Christmas tree, see the following Michigan State University Extension articles:
Photo credits: Marty Royer, Kluck Nursery
---