Do you live in a walkable community?
Active communities promote health and show positive steps towards chronic disease prevention.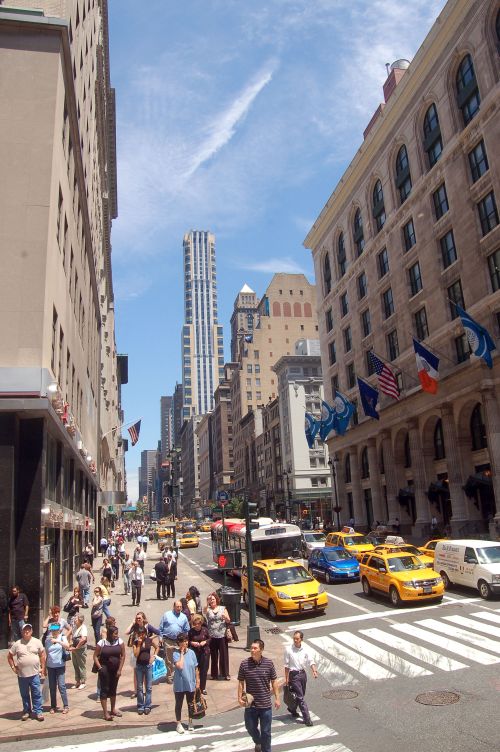 Physical activity can improve health and prevent an increase in chronic disease and health care costs. According to the Centers for Disease Control and Prevention (CDC), less than half of all American adults do not meet national physical activity recommendations. The environments in which we live, learn, work and play impact individual and community health. Characteristics of our physical environment, including how it is designed, such as the presence of sidewalks, or how well the roadway network connects, may influence health through the opportunities it provides for health promotion. People who live in areas that are close to desirable, or popular stores, or other destinations are more likely to opt for their walking shoes or bike helmets over their car for transportation.
The "walkability" of your community, or how easy and safe it is to walk to goods and services, may be positively associated with lower risk of obesity and diabetes. Results of two recent studies presented at the annual American Diabetes Association scientific conference in June 2014 support a growing understanding that highlights the relationship between community design and the influence on physical activity and quality of life.
Key points from the research include the following:
Adults living in neighborhoods with greater walkability had an average 13 percent lower rate of diabetes development over 10 years than those living in less walkable areas. However, those who were age 65 or older did not see this benefit.
Diabetes was lowest in the most walkable neighborhoods, where the number of new cases dropped seven percent over 10 years, whereas neighborhoods rated least walkable saw a six percent rise in diabetes over the same time period.
Overweight and obesity was lowest in the most walkable neighborhoods and fell by nine percent over 10 years, whereas it rose 13 percent in communities with the least walkability.
People who lived in the most walkable neighborhoods were three times more likely to walk or bicycle and half as likely to drive as a means of transportation.
Assessing neighborhood characteristics for walkability and opportunities for physical activity promotion can inform environment and policy change priorities being pursued for chronic disease prevention.
To read more about the relationship between health and the built environment, visit the CDC National Center for Environmental Health.
Michigan State University Extension health and nutrition programming offers support in diabetes education. Visit http://msue.anr.msu.edu/topic/info/diabetes for further details.