Don't miss out on Michigan cherries
July is cherry month and the crop is abundant this year in spite of recent storms.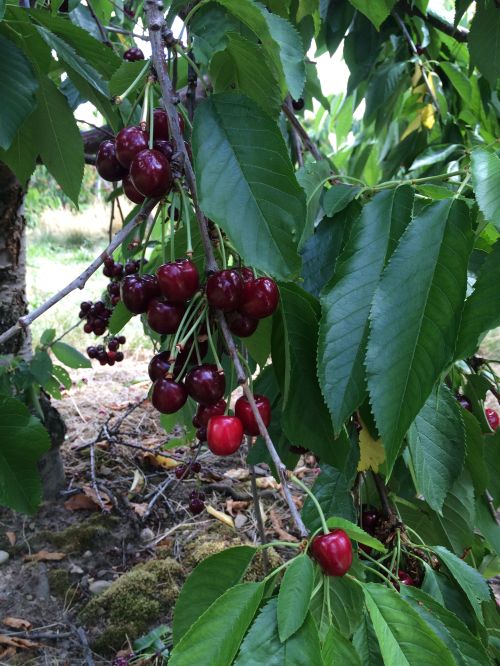 Despite recent storms in the Glenn Arbor area near Sleeping Bear Dunes National Park damaging some of the northern Michigan cherry crop, 2016 still looks to be an abundant year for the unique crop. Sweet cherries have already been harvested, and the tart cherry harvest is underway and moving northward.
Michigan leads the nation in tart cherry production. Our state produces about 75 percent of the nation's tart cherry crop. Prime soils and the moderating temperature effect of Lake Michigan, which limits frost, favors cherry production. Tart cherries are grown from Benton Harbor to Elk Rapids. Montmorency is the dominant variety. Leelanau County in northwest Michigan accounts for about 25 percent of Michigan's tart cherry acreage, 48 percent of sweet cherry acreage and 30 percent of all Michigan cherry trees with over 12,000 acres and in cherry production and over one million cherry trees.
Eating cherries can be good for your health. Cherries contain vitamins A and C as well as potassium, manganese and copper. Consumption of tart cherries has been linked to lower rates of diabetes and relief from arthritis and insomnia.
Cherries are highly perishable and should be refrigerated as soon as possible. Tart cherries are more perishable than sweet cherries. Freezing and canning is a great way to preserve this tasty fruit. Michigan State University Extension's Michigan Fresh campaign has a helpful factsheet on how to freeze and can sweet and tart cherries. The factsheet also contains a recipe for cherry freezer jam and cherry syrup, which tastes great with ice cream.
Traverse City is the host of the annual National Cherry Festival in early July. The festival website has all kinds of information on events, the cherry industry and some yummy looking recipes.