Downey's Potato Chips awarded the MSU Product Center's 2023 Start Up to Watch Award
Oakland County entrepreneurial family breathes new life into 40-year-old potato chip company.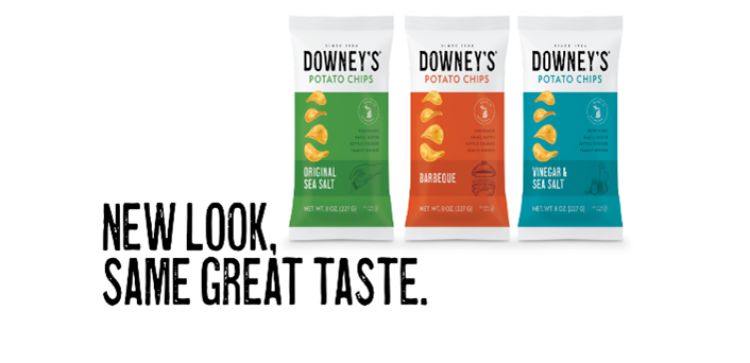 Downey's Potato Chip Company received the 2023 Start Up to Watch Award from Michigan State University Extension's Product Center. Downey's Potato Chips was started in 1984 by Rosemary Hogarth, who sold hand-crafted kettle chips out of a small facility in Waterford, Michigan. In 2012, the Bagley family bought Downey's Chips and have operated out of the same 5,000 square-foot manufacturing facility with the same family feel in Waterford ever since.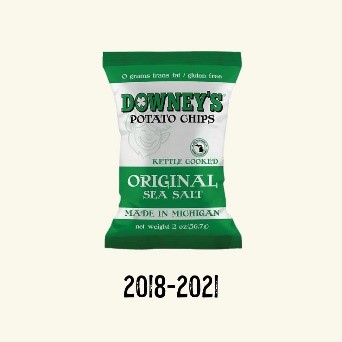 Kali Bagley originally joined the business as social media coordinator, and quickly fell in love with the entire potato chip business. After continually bringing new ideas to the leadership team, her father finally said, "You know what? You should run this thing."
Kali joined the MSU Product Center as a client for food science assistance. The MSU Product Center facilitated a packaging and Nutrition Facts Panel change for the brand, connecting Downey's with reputable suppliers and vendors, while also arranging Kali to get Hazard Analysis Critical Control Point (HACCP) certified through MSU. HACCP certification ensures a systematic approach to the identification, evaluation, and control of food safety hazards, as shared by the U.S. Food and Drug Administration.
When asked about her experience with the MSU Product Center, Kali said, "We are so deeply grateful for the work and support of Becky and the Product Center. They have made a big difference in our business and our brand that will help us succeed and grow in the future. We look forward to working with the Product Center team at our side as we move confidently forward."
"We are excited to recognize Kali and Downey's Potato Chips as the Start Up To Watch in 2023," said Mollie Woods, director of the MSU Product Center. "The Product Center was established in 2003 to support value-added agricultural businesses like Downey's. Their continued success is not only important to them, but to all of us in the state of Michigan."
You can follow Kali and Downey's journey through their social media accounts:
MSU Product Center
MSU Extension and the MSU Product Center assist entrepreneurs and businesses to develop products and services in the food and agriculture markets. Its team of experts consult with clients on a one-on-one basis, helping new entrepreneurs navigate from concept development to launch and beyond. The MSU Product Center also offers specialized services such as labeling, packaging, and nutritional analysis. If you are interested in business counseling from the MSU Product Center, please visit our website.