Drones or unmanned aerial systems for use in commercial agriculture
Horticulture and agronomic crop growers can learn the latest on drones or unmanned aerial systems from a series of eXtension webinars.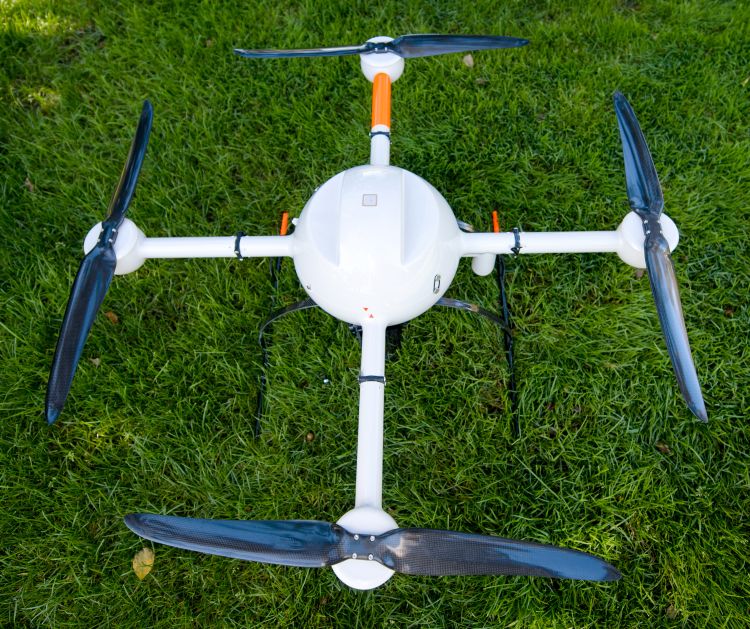 The UAS in Agriculture Learning Network, an eXtension network for unmanned aircraft systems (UAS) in agriculture, has made available a webinar series on using drones or UAS for agricultural purposes. According to eXtension, "Unmanned aircraft systems represent a relatively new technology that offer a wide range of opportunities for agriculture. In fact, most projections indicate that the largest single market for UAS will be in support of agriculture. Unmanned aircraft systems have the potential to make significant contributions to sustainable agriculture and secure food production."
A leadership team of six very knowledgeable extension and research faculty from across the nation have developed the webinar series and other educational activities for clientele interested in what drones may be able to do in the future. If you would like to view any of the nine webinars or sign up for the 10th webinar to be offered later this month, go to: UAS in Agriculture Webinar Series. You can watch the videos at your leisure since they are archived in the eXtension system.
I will be working on an initial look into whether inventory of nursery stock can be easily and accurately accomplished with a drone. Michigan State University Extension will be capturing data from a field-grown and a container-grown plant system.