East Michigan vegetable update – Aug. 7, 2019
Most crops are being harvested. Quantity is below normal for most crops and quality is good depending on the crop.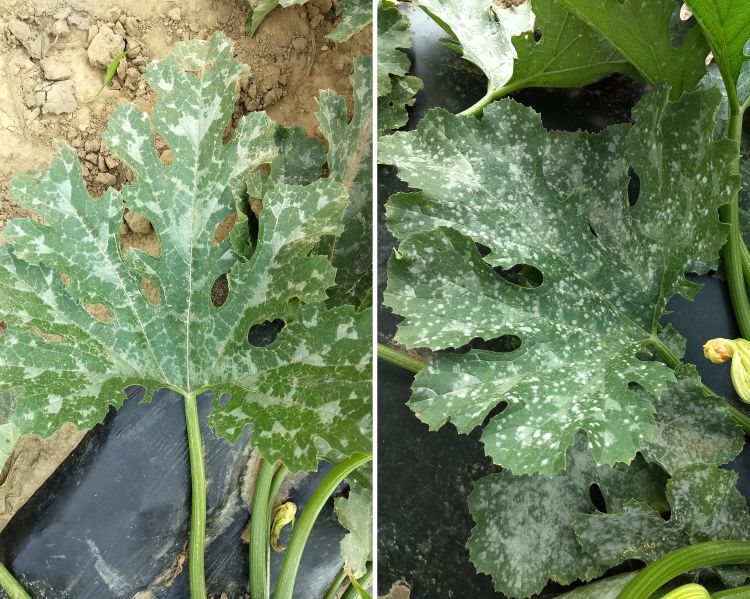 Weather
We are in a dry trend (about 0.5 inches the last couple weeks), and most growers in the area could use some precipitation. We have a chance of 0.25 to 0.5 inches tonight and tomorrow, and then the next forecasted chance is next Monday or Tuesday.
With the dry weather, keep an eye out for aphids, mites and thrips. Powdery mildew also does well in dry conditions.
The Michigan State University Enviroweather stations in Freeland, Linwood, Munger, Pigeon are being worked on this week to update their connection to cellular networks. You can find more detailed weather information for your area by visiting the Enviroweather station closest to you:
Here is a table that summarizes European corn borer activity, based on growing degree day (GDD) models. I used Lapeer, Michigan, as an example.
Current degree days (Lapeer)

1,549 GDD

Overwintering generation start to emerge and lay eggs

450 GDD (occurred June 11)

Peak flight and egg laying of overwintering generation

700 GDD (occurred June 28)

Peak flight and egg laying of first generation

1,700 GDD

Peak flight and egg laying of second generation

2,450 GDD
Crops
Potatoes are being harvested. Late blight has been confirmed in potatoes in multiple counties in Wisconsin, and spores are being trapped in a spore trap in Kent County, Ontario. It has not been found in Michigan. The weather conditions present a medium risk (yellow pins) for late blight in Michigan, and can be referenced on the Late Blight Disease Forecast map. Protectant fungicides, like Bravo or Mancozeb, should be applied on a weekly basis now. The strain of late blight is US23, which can be treated with mefenoxam (Ridomil) if disease pressure overcomes protectant fungicides.
Harvest continues in cole crops, followed by immediate crop destruct in the swede midge zone in Sanilac and Tuscola counties. Trap catches have hovered between 0 and 45 midges per trap per week, with one hot spot catching between 48 and 204. The hot spot had cole crops until July last year, and the plan was to crop destruct and keep the mustard weeds out for the rest of the season with a grass cover crop. However, a neighboring field was planted with tillage radishes following wheat harvest in July and we think the midge population persisted on that rooting cole crop for the remainder of the summer, resulting in a high population this spring.
Onion field curing is soon underway in Lapeer County. A Macomb County sweet onion grower reported seeing thrips in high numbers. The standard program on thrips control is two applications of a product two weeks apart before switching to another product. Usually, the suggested order would be Movento plus NIS, then Lannate when thrips are at one thrips per leaf, then Radiant at peak population of three thrips per leaf. Sweet onions are being harvested regularly now, and some growers are skipping the thrips protection.
Garlic is also going to market in strength right now.
Sweet corn is being picked regularly. The wormageddon impacted some growers more than others, and spray programs have picked up frequency. Also, field corn around Frankenmuth, Michigan, is now silking, and other plantings are tasseling. This should also help reduce the pressure on sweet corn. Continue scouting.
Pickling cucumber yields have been down and the size classes have been split. This means some environmental condition caused some flowers to abort and split the fruit set between two flowering periods. Downy mildew has not been found yet in Thumb and Bay areas, but it has been found in Berrien County. Protectant sprays are a good idea.
Melons are being harvested, but watermelons are still lagging behind. Summer squash harvest is ongoing. Fruit quality is excellent for these crops.
Pumpkins and winter squash are in various stages of progress. Some are in full bloom and vining and others are still just starting to vine. Still, others appeared to stress flower without vining at all.
Field tomato pickings are on the regular. Pepper harvest is delayed. Corn earworm and European corn borer can also infest tomatoes and peppers. Some areas may see an uptick in these pests similar to sweet corn.
Strawberry renovation is complete in most places and now require irrigation to get going again.
Red beets, specialty herbs and snap beans are going to market.
Get togethers
It is never too early to make accommodations to attend the Great Lakes Fruit, Vegetable and Greenhouse Growers EXPO, Dec.10-12 in Grand Rapids, Michigan. Hotel blocks are open and tend to go fast. The combination of grower-focused, research-backed presentations and an exhibit hall featuring a diverse set of vendors make it a can't-miss event.
Please contact me at phill406@msu.edu or 616-901-7513 with questions, concerns or to schedule a farm visit. You can also send plant materials to MSU Diagnostic Services.