East Michigan vegetable regional report – August 26, 2015
Cool weather from the north has slowed things down this week.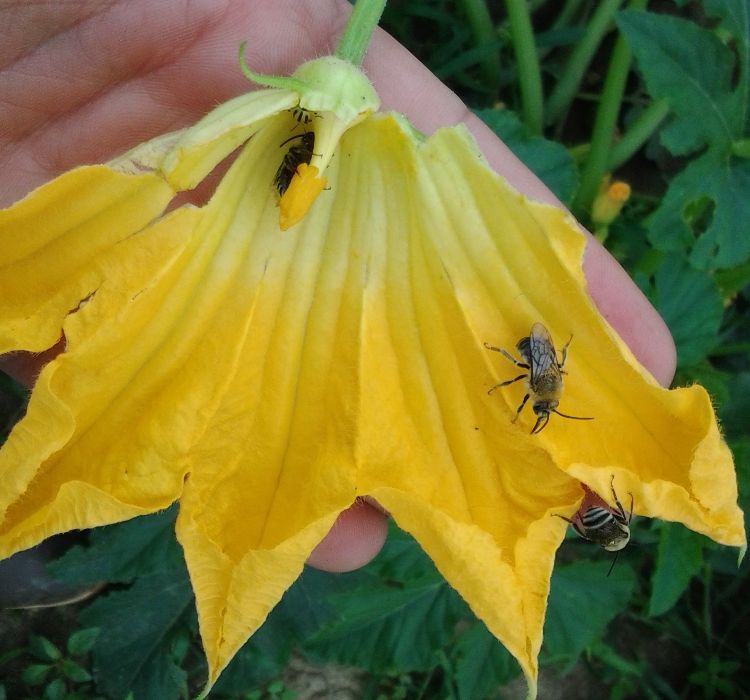 Weather
A cool start to the week and some lake-effect rain gave us a taste of fall, and is going to be very favorable to end-of-season diseases on tired, multi-picked plants. A drying trend is predicted for September, and El Nino may be bringing us a milder and drier winter.
An interesting note: Lake-effect precipitation often comes from compact stratocumulus clouds that are compressed below 10,000 feet. Radars used to track major storm systems and precipitation events are oriented to sense clouds that are taller in the mesosphere. So, the lake-effect precipitation clouds are often missed by radar.
Some growers are seeing smartweed at high levels this year. Michigan State University Extension weed specialist Bernie Zandstra recommends a paraquat/gramaxone burndown at the end of the season for this weed. Unfortunately, many stands have set seed, and this will be added to the seed bank for another year.
Here are the rainfall and growing degree day (GDD) base 50 degree Fahrenheit accumulations to date from MSU Enviro-weather stations.
Rainfall and GDD summary

Location

GDD (50F, March 1)

Rainfall (inches, April 1)

1,877 (158 behind average)

14.42 (1.11 since last week)

1,989 (189.1 behind average)

13.40 (0.95 since last week)

1,959 (187.1 behind average)

16.18 (1.06 since last week)

2,088 (100.7 behind average)

15.00 (1.14 since last week)
Crops
Sweet corn harvest continues. I harvested some Bt sweet corn from a trial this week with zero caterpillars in ears. They looked great where weed and deer pressure was low. Corn earworm flight was still low early this week, but catches increased on the west side.
Multi-pick cucumber, pickle and melons are on their way out. Downy mildew pressure has been very strong on them. Watermelons that I scouted seem to be tolerating the pressure OK.
Late-summer squash are setting fruit and picking. Winter squash and pumpkins are sizing up well. Powdery mildew has been the main battle on these crops this week. MSU plant pathologist Mary Hausbeck's fungicide trials this summer have shown Torino to be an effective product for powdery mildew.
It got so cold this week for multiple days and mornings that pollination of vine crops will be effected. In cool weather, flowers remain open until late in the afternoon. On Tuesday, Aug. 25, it was in the low 60s by 4 p.m., and I was able to handle some squash bees by hand out of flower. The farm I visited had a high population with an average of one squash bee per bloom. Such a high population, in fact, that I spotted the bee that parasitizes squash bee soil nests. It was also too cold to move. They act like brown-headed cowbirds by laying their eggs in the squash bees' nests after the squash bee mother has gathered all the pollen and nectar for her young. They hatch before the squash bee eggs, eat them and then eat the pollen and nectar stash.
Cole crops are at various stages of development for late-season picking. Some fields are showing herbicide damage.
Field tomatoes and peppers are being harvested. Late-season bacterial diseases are showing up in some fields. At this point in the season, bacterial diseases are likely coming from populations that have built up in the soils. One grower mentioned having trouble treating it with copper. I collected some samples for Hausbeck's lab to analyze for bacterial resistance to copper. With the cool, wet weather this week, late blight pressure is high. If you have late tomatoes, keep up with protectant fungicides.
Our pepper plants are on the small side this year, and many growers have noticed more sunscald as a result. A lack of foliage has left a lot of peppers exposed to bright light as they fill out beyond the coverage of leaves.
Please contact me at phill406@msu.edu or 989-758-2502 to pick up any suspected disease samples, or send the diseased plant parts to MSU Diagnostic Services.