Ensure a fall lamb crop, have rams tested for breeding soundness April 16
Are you interested in producing lambs this fall? If so, a ram breeding soundness exam is an important part of a comprehensive program to insure out-of-season breeding success.
Only certain breeds of sheep excel in out-of-season breeding, though there are rams within even typically seasonal breeding genetics that may be capable of breeding in the spring. A breeding soundness exam is an important procedure to perform on rams to allow screening of those capable of out of season breeding success.
Michigan State University scientists will examine semen quality and physical soundness of rams. Dr. Kent Ames, DVM, and Dr. Richard Ehrhardt, MSU Extension small ruminant specialist and MSU veterinary students will conduct the clinic.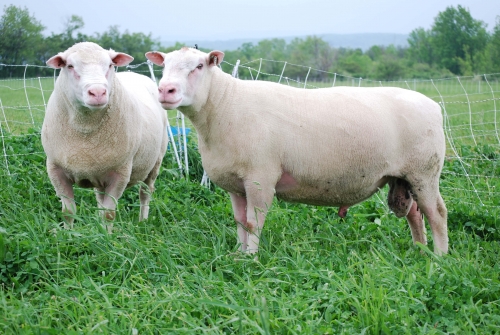 Saturday, April 16, 2011
9 a.m. to 1 p.m.
$40 per ram (cash or check only)
MSU Large Animal Clinic, Veterinary Teaching Hospital
Near the intersection of Bogue Street and Wilson Road
East Lansing, Michigan
Please contact Dr. Richard Ehrhardt to schedule your rams for this clinic by calling (517) 353-2906 or (517) 899-0040.
Sponsored by Michigan State University Extension, the MSU College of Veterinary Medicine Teaching Hospital and the MSU Department of Large Animal Clinical Science.