MSU Department of Forestry holds inaugural lunch of holiday traditions
Food can provide more than sustenance and enjoyment. It can also present an opportunity to learn more about someone's culture and traditions.
The Michigan State University (MSU) Forestry Graduate Student Organization and the Forestry Club hosted the Department of Forestry's first-ever Equality Feast Nov. 16. Students, faculty and staff contributed diverse dishes that are meaningful to them.
"Some of my fondest memories are over potlucks and gathering over delicious food and delicious stories," said Forestry Graduate Student Organization co-president Clarice Esch, one of the organizers. "I think that it's a very comfortable environment, and that it's a way to highlight different parts of where we come from."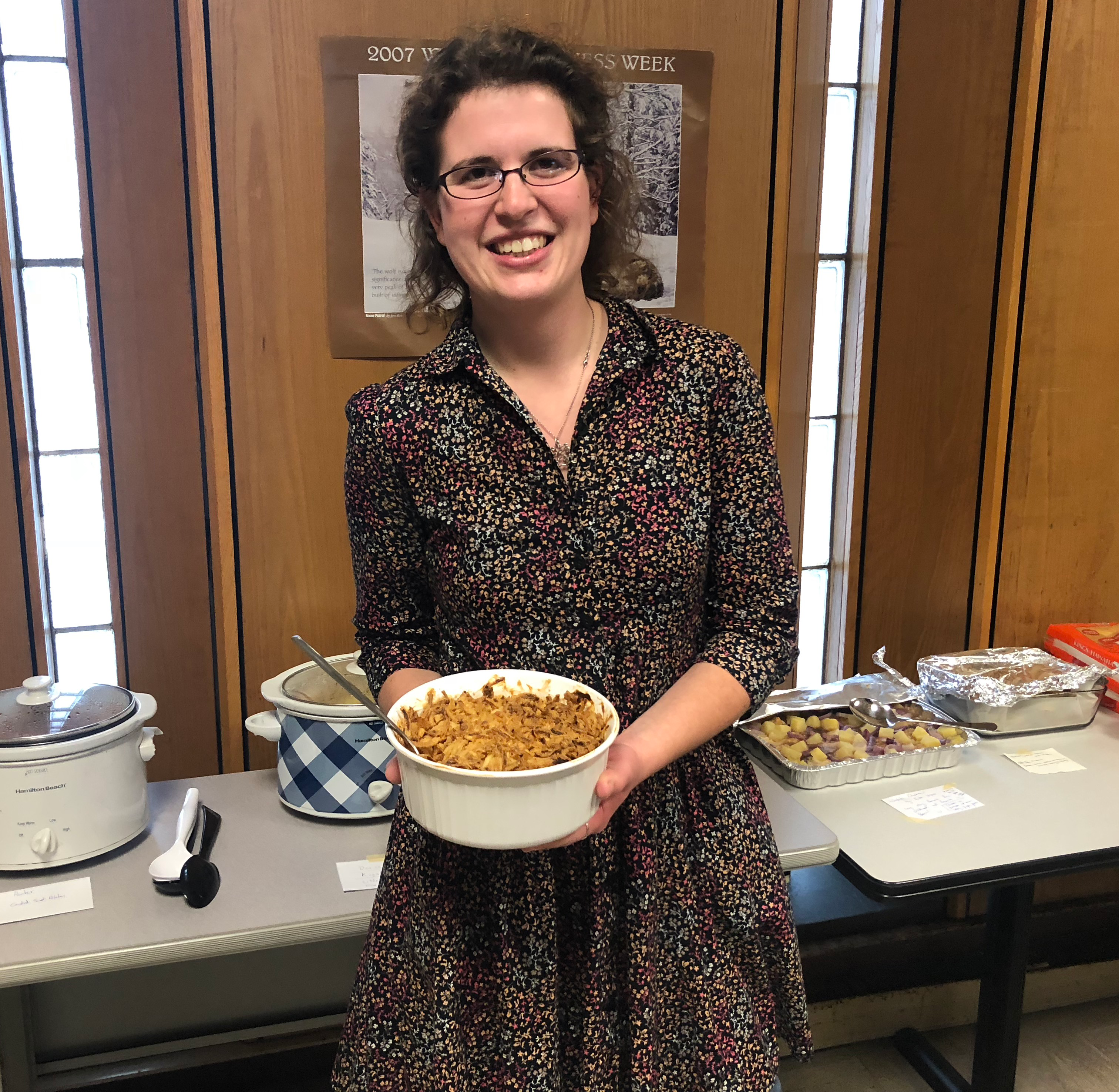 The idea initiated from a conversation Esch's fellow co-president, Chad Papa, had with Quentin Tyler, MSU College of Agricultural and Natural Resources (CANR) Associate Dean for Diversity, Equity and Inclusion.
"[Dean Tyler and Chad] were talking about different ways to promote diversity and inclusion in the forestry department, and this was one of the ideas," Esch said. "We decided that we really want to pursue this and bring the community together over food."
Tyler indicated other organizations he's been part of have had equality feasts, and noted the event as encouraging generosity, appreciation for colleagues, and inclusivity.
"No matter what rank you are — faculty, staff or student — everyone can prepare a dish and eat happily and together," he said.
An equality feast not only fosters learning about others' backgrounds, it allows those who prepare dishes for the event to share their upbringing and heritage.
"Food can teach us who we are," said Tyler. "It's almost like people. The ingredients have unique characteristics to bring to the table. Also, people get to show parts of themselves without even speaking it. That's what the powerful piece of it is."
Esch brought a Swiss cheese, rice and vegetable medley to the Equality Feast, referring to it as "a casserole dish that we have at every family gathering in the winter months."
Continue reading for more on the some of the dishes served at the event, and the significance behind each.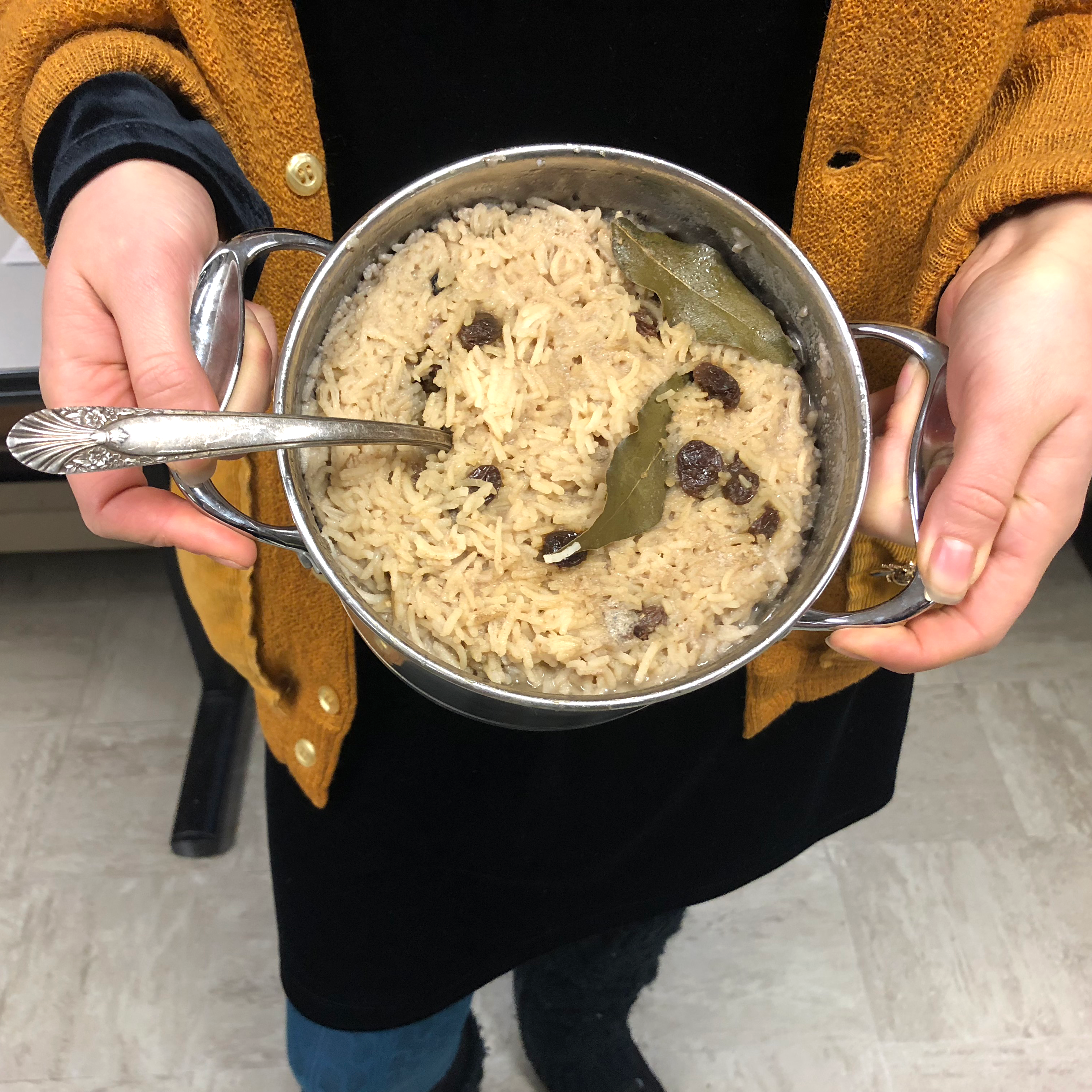 Emma Ashley-Grose, forestry sophomore, brought Chai sweet rice and homegrown squash pudding:
"It's sweet rice that I mixed with chai, and to add some spices and flavor, ginger, bay leaves and homemade maple syrup. I grew up loving food like this at the Hare Krishna temples, my father's religion. Squash is something that holds throughout the winter. In the fall it's a great thing to make in bars, pie. Squash spice pudding is kind of like the inside of a pumpkin pie. I live on a small organic family farm. It's great to have something to eat that's homegrown and homemade. It feels very special."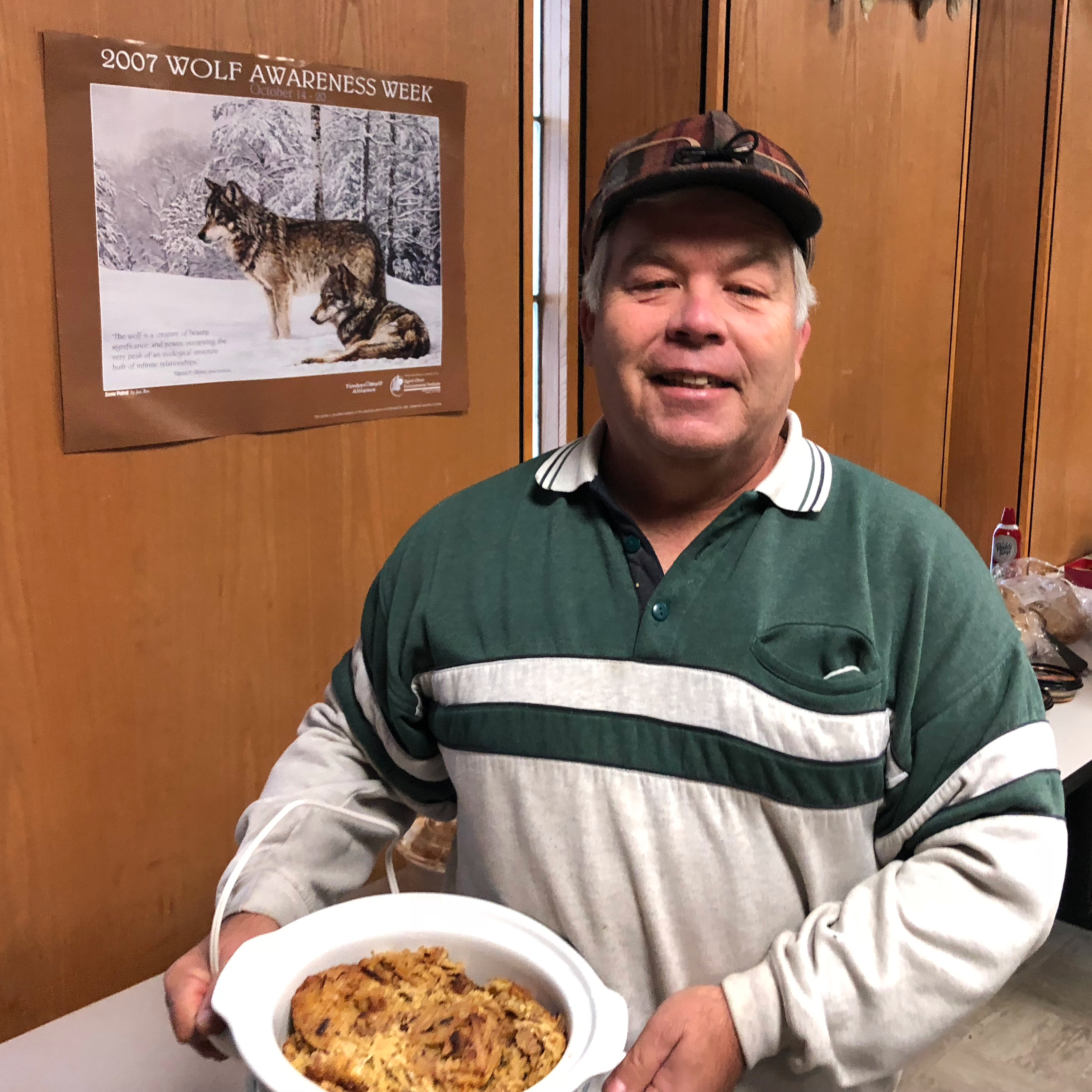 Randy Klevickas, farm manager, Department of Forestry Tree Research Center, brought kugelis (Lithuanian potato and pork):
"My dad came from Lithuania. He was a teenager post-World War II. He could speak four languages: Lithuanian, Polish, German and Russian. He became friends with U.S. Army people in Lithuania. There was a lot of bad stuff going on there after the war. The army guys snuck him over on a ship to the U.S. at age 15. He moved here and was taken in by a family. He became a citizen. He was in the army here. He was totally patriotic to the U.S."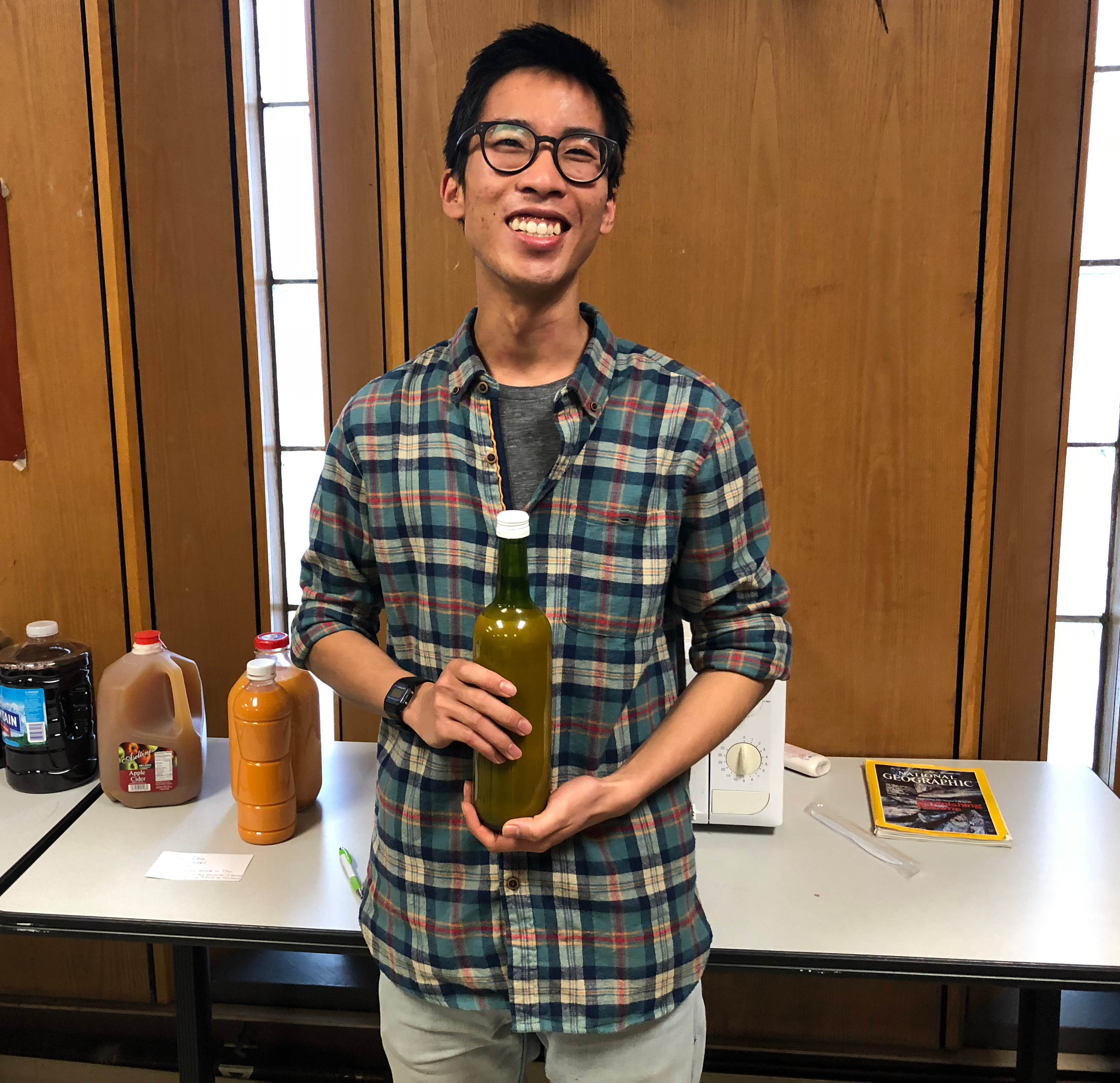 Leo Pham, forestry graduate student, brought Thai tea:
"I really like Thai cuisine. It's my favorite cuisine. When I was traveling to Thailand about two years ago, I fell in love with this drink. I actually learned how to make it from the locals there. Now, it's my favorite go-to drink that I can make at home."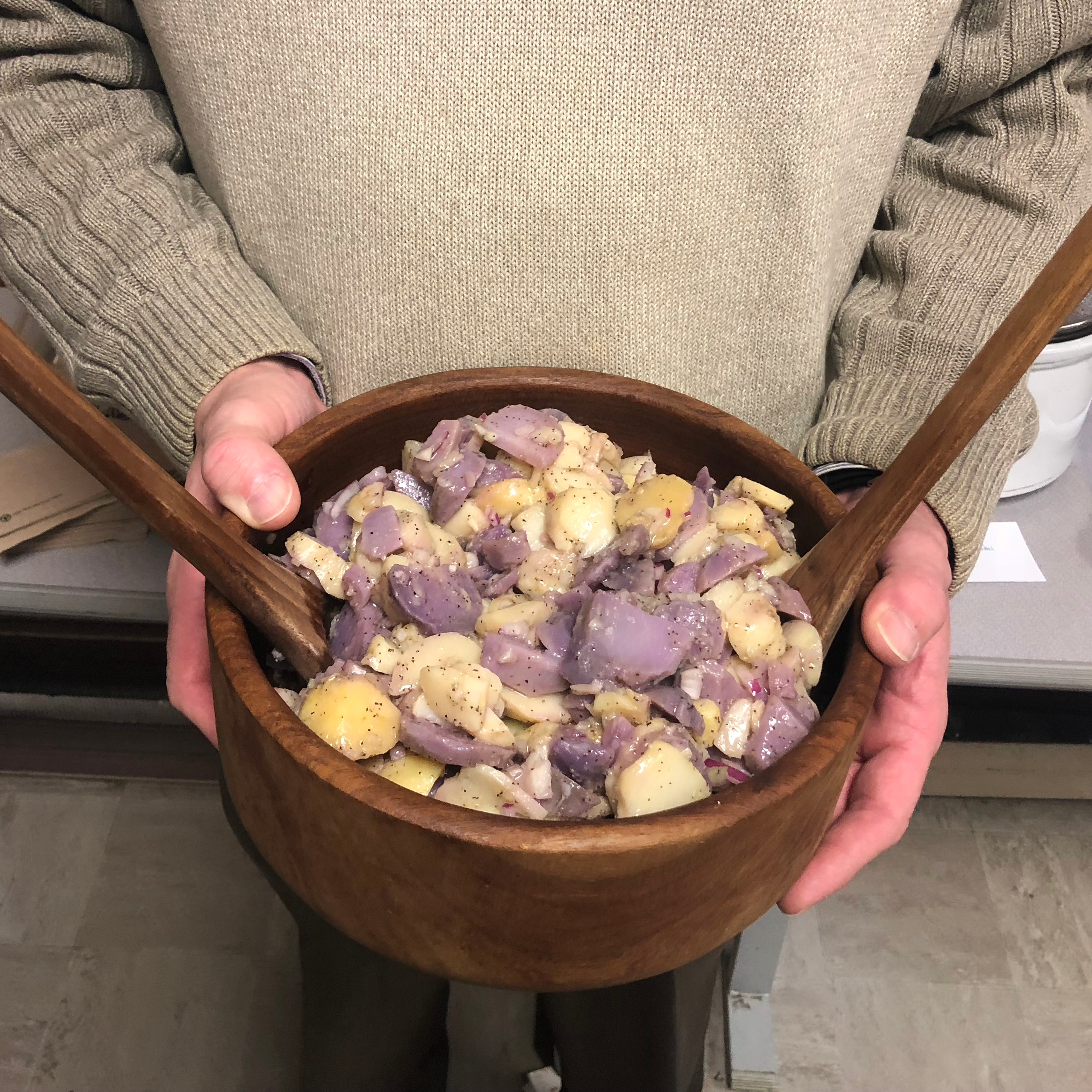 Rich Kobe, Department of Forestry chair, brought German potato salad:
"My mother was a German immigrant. She used to make this all the time for summer cookouts. There's a little bit of a different twist on the potato salad I brought to the Equality Feast, because the potatoes were homegrown in our garden. There are four different varieties of potato in the salad: the all blue type, which is Peruvian; Yukon gold; Kennebec white; and a red potato, as well."
Did you find this article useful?
---