Extension educators receive honors at regional Sea Grant conference
Dr. Dan O'Keefe, Steve Stewart recognized for accomplishments and impacts during their Michigan Sea Grant careers
The Great Lakes Sea Grant Network recently honored the work of two Michigan Sea Grant educators during its biennial conference held in September in Sault Ste. Marie, Mich. The conference drew more than 100 researchers, educators, staff members, and other partners to Michigan for networking, workshops, and informative field trips. The network connects the Great Lakes Sea Grant programs and assists in coordinated efforts to provide research, education and outreach on Great Lakes issues. The awards recognize individual Sea Grant professionals who have shown noteworthy enthusiasm, performance, accomplishments and impact during their Sea Grant careers.
Mid-Career Individual Achievement Award
In his 12 years of service in southwest Michigan, Senior Extension Educator Dr. Dan O'Keefe has worked with coastal communities and businesses to apply science-based knowledge and address Great Lakes and southern Lake Michigan issues. His program areas include recreational and charter fisheries and aquatic nuisance species. O'Keefe's ability to organize, his exceptional work ethic and integrity set a superior standard of excellence in outreach. O'Keefe's focus on using emerging technology, leveraging expanding fish marking efforts, and building on Sea Grant's reputation as a trusted source of information to communicate to stakeholders has improved the quality of Michigan Sea Grant's projects and programs.
Understanding and explaining the complexities of inter-jurisdictional management, Great Lakes ecology, and the intertwined histories of fishery dynamics and exotic invasions are among O'Keefe's strengths. He has earned a reputation as a neutral facilitator and purveyor of information. In 2019, his white paper titled "Summary of Research Related to the Potential Physical and Biological Impacts of Dredging to Channelize the Grand River," was cited by several local government officials as helping them decide whether or not to support a proposal to dredge the Grand River in their area.
Another signature program area is O'Keefe's development of citizen science processes to collect needed data. O'Keefe worked with agencies and anglers to create the Salmon Ambassadors program, leveraging U.S. Fish & Wildlife Service efforts to mark all chinook salmon with a fin clip and allowed for identification of wild-spawned vs. stocked fish. This pen-and-paper effort successfully paved the way for electronic reporting using the Great Lakes Angler Diary, which allows for collection of additional data on salmon and other species at a wider geographic scale.
"Dan O'Keefe's research, his willingness to develop new initiatives, and most important, his commitment to being a neutral broker, have resulted in important and significant contributions to Michigan and the Great Lakes Sea Grant Network's mission," said Heather Triezenberg, Michigan Sea Grant Extension program leader.
The Mid-Career Individual Achievement Award is for Great Lakes Sea Grant staff who have served longer than seven years in a Sea Grant program.
Distinguished Service Award
Senior Extension Educator Steve Stewart has served southeast Michigan for 40 years from 1977 until his retirement in June 2019. Stewart also served as assistant director of Michigan Sea Grant from 1993-1996. He was director of the Great Lakes Education Program (GLEP) and the Summer Discovery Cruise (S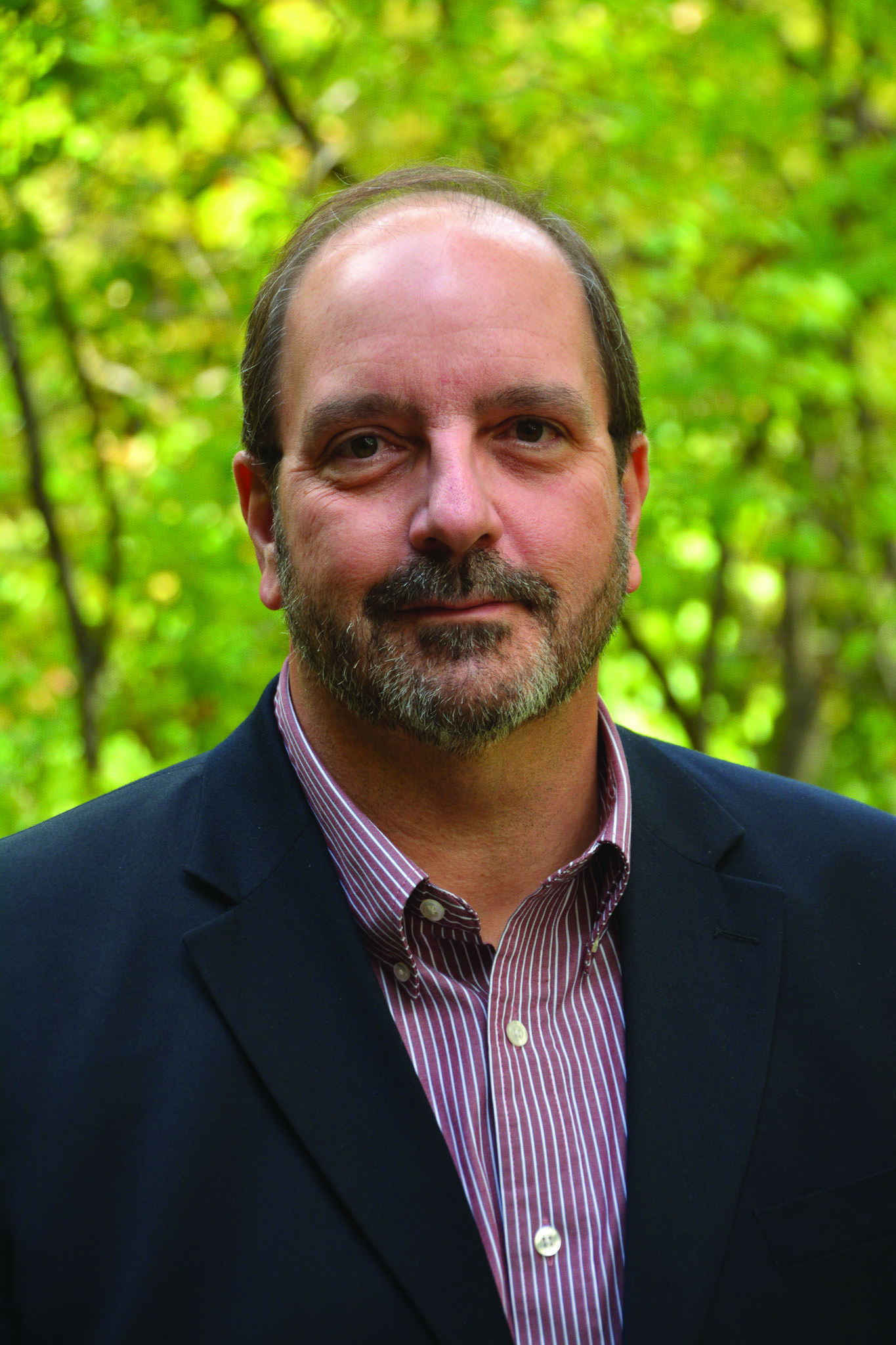 DC) program, and was education co-leader for Michigan Sea Grant.
"Steve Stewart has always had a passion for teaching. His influence has been felt across our region through collaborations with seven other Great Lakes Sea Grant programs. He is a recognized leader in the area of Great Lakes literacy and stewardship," said Triezenberg. In 2015, Stewart was named Michigan Science Teachers Association Informal Science Educator of the Year, just one of the many awards he has received at the state and program level.
Stewart's programming has covered topics as varied as fluctuating Great Lakes water levels, aquatic nuisance species, fisheries, water safety, community development, youth education and water quality. He has also provided technical assistance to such specialized stakeholders as teachers, charter fishing captains, emergency medical personnel, recreational fishing organizations, marina owners and operators and coastal community governments. The Distinguished Service Award is given to staff with more than 10 years of service.
Michigan Sea Grant helps to foster economic growth and protect Michigan's coastal Great Lakes resources through education, research and outreach. A collaborative effort of the University of Michigan and Michigan State University and its MSU Extension, Michigan Sea Grant is part of the NOAA-National Sea Grant network of 33 university-based programs.
This article was prepared by Michigan Sea Grant communications manager Cindy Hudson under award NA14OAR4170070 from the National Oceanic and Atmospheric Administration, U.S. Department of Commerce through the Regents of the University of Michigan. The statements, findings, conclusions, and recommendations are those of the author(s) and do not necessarily reflect the views of the National Oceanic and Atmospheric Administration, the Department of Commerce, or the Regents of the University of Michigan.