Fall armyworm damage on putting greens
Fall armyworms were recently observed causing damage on a research putting green at the MSU Hancock Turfgrass Research Center.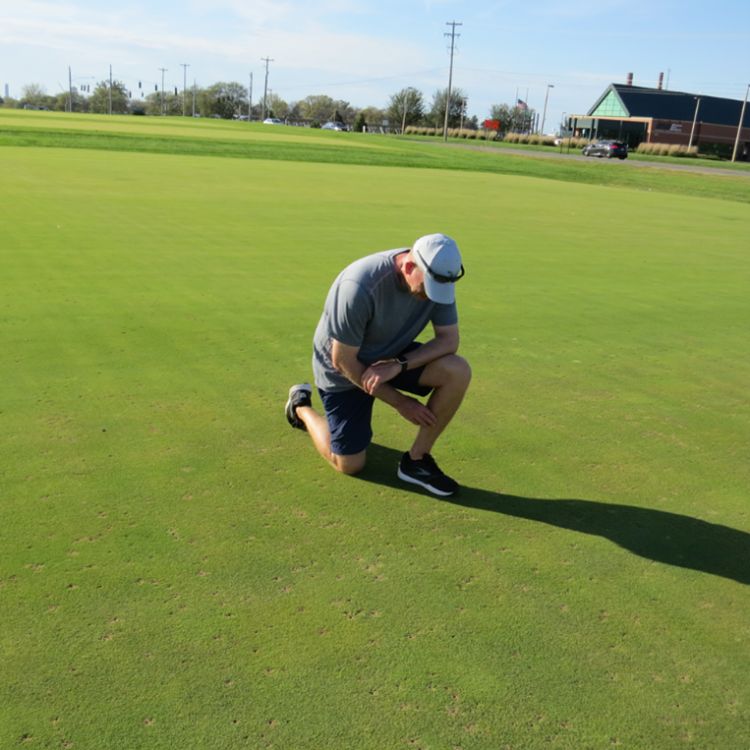 While rating plots at the Michigan State University Hancock Turfgrass Research Center in East Lansing, Michigan, on Wednesday, Oct. 20, 2021, I (Kevin Frank) happened to notice a large amount of what appeared to be ball mark type damage on a putting green. Ball mark damage refers to a small (1 inch diameter) circle of brown turf where the blades have been eaten down to the crown. As I continued to look around the putting green, I quickly noticed many large, approximately 1-inch long, caterpillars crawling around the surface. Of course, since fall armyworms have been all the buzz this fall, I immediately thought it has to be armyworms. However, what was a bit confusing is they appeared to be creating damage that I thought was more typical of cutworms. In this case, the ball marks were always around an aeration hole with a caterpillar inside. Some 20 or 30 caterpillars could be seen, all near the area with ball mark damage. The caterpillars looked like cutworms or armyworms.
It is unusual to see this much cutworm damage to greens. Even more unusual was to see so many caterpillars laying around on the surface, barely moving. I immediately called Dave Smitley, MSU turfgrass entomologist, to see if he could confirm that they are indeed fall armyworm. Smitley immediately came out to the Hancock Turfgrass Research Center to collect samples and take pictures (see below).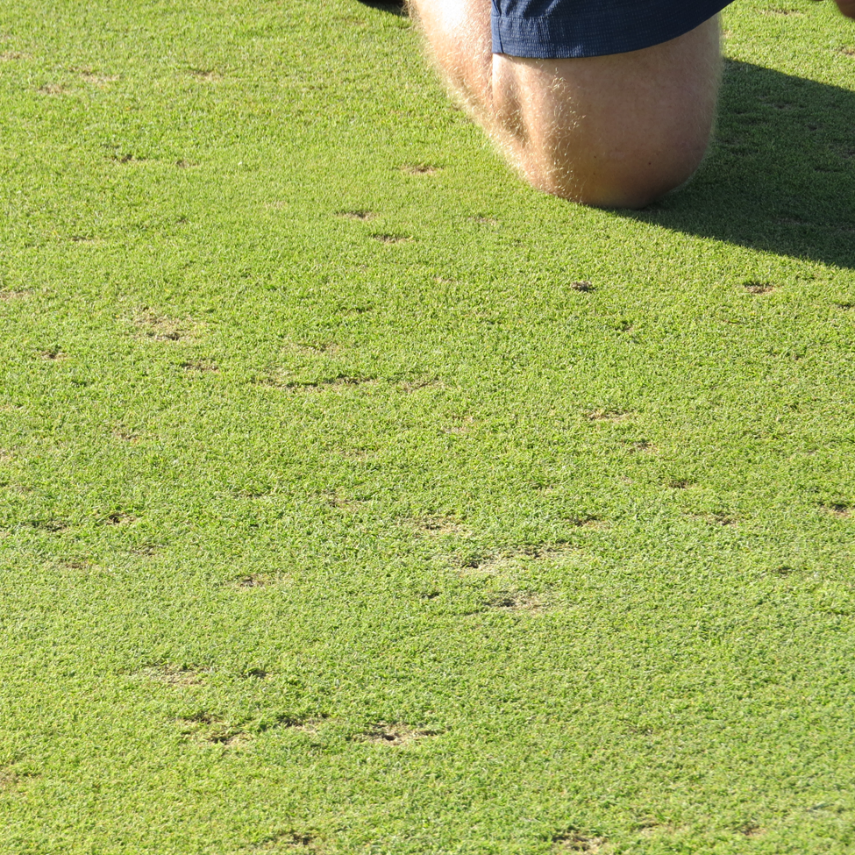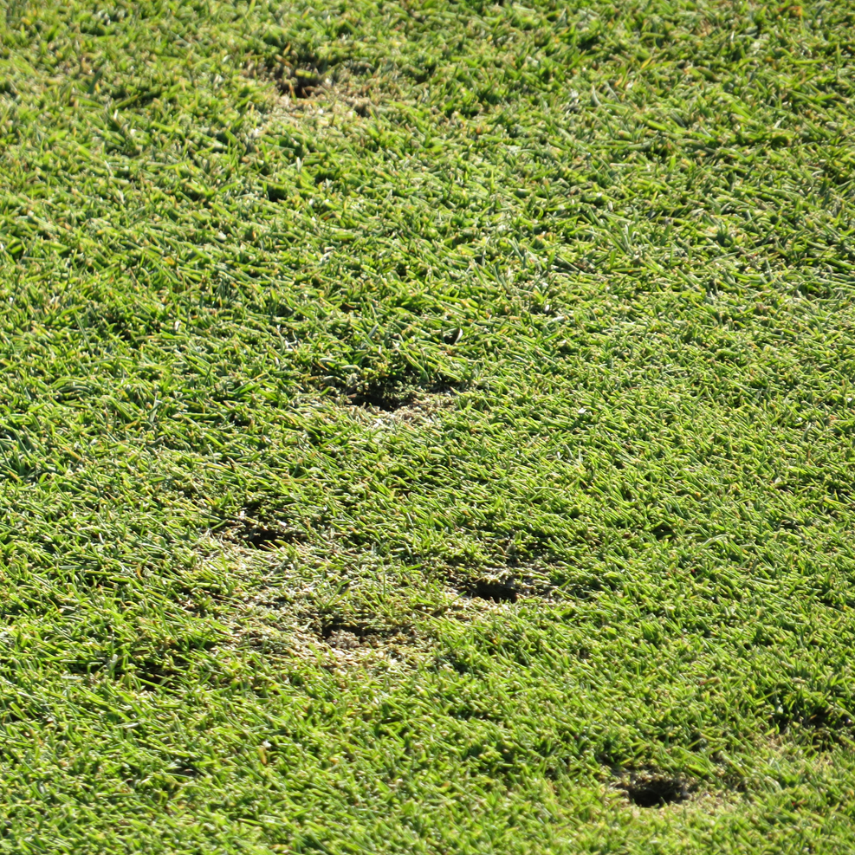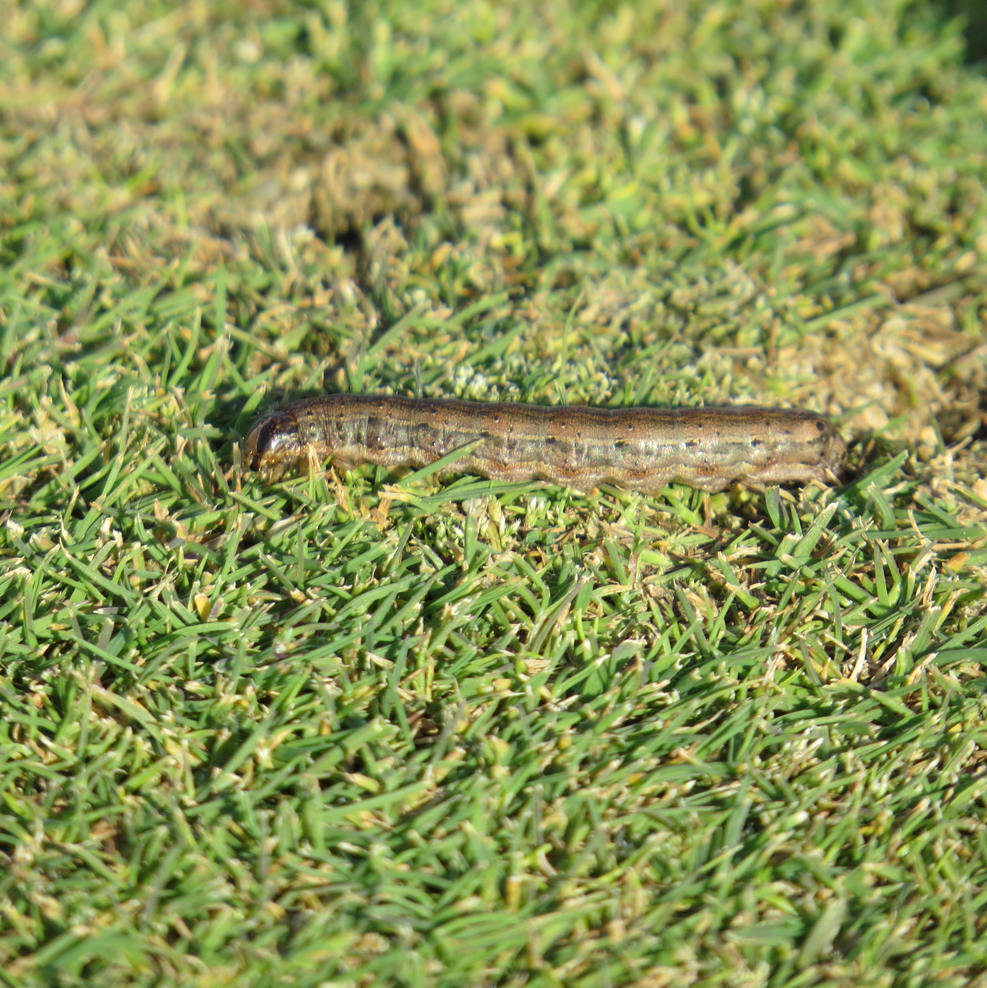 Gary Parsons in the MSU Entomology Department looked at the caterpillars and made a preliminary diagnosis of fall armyworm. Our field crops entomologist, Chris DiFonzo, agreed, and saw a similar thing in field crops this week, with lots of moribund fall armyworms on the surface. This is most likely due to the cold temperatures in Michigan on Tuesday and Wednesday nights, Oct. 19 and 20.
Fall armyworm is a southern insect that does not survive freezing temperatures. While the level of damage observed on this putting green would likely warrant an insecticide application to control the armyworms, they will die after the first hard frost.
For a review of insecticide control options, please refer to the Michigan State University Extension article, "Fall armyworm egg masses hatching now could bring new turf damage soon."